Making curry dishes takes a lot of preparation and ingredients. Some people may get a little bit intimidated to cook it due to the vast use of spices. Turns out Ayam Brand already thought of the solution and came up with 3 different Thai curry pastes that you can use at home. Making it easier for you to whip up curry dishes with ease.
3 Recipes To Try With Ayam Brand Thai Curry Paste
Ayam Brand's newest product, Thai Curry Pastes, can easily be the cooking shortcuts we have long waited for. Home chefs will be thrilled to know that they can now choose between Red Curry Green Curry and Yellow Curry pastes when cooking this delicious and rich dish. Thanks to the paste you can now simply add fresh ingredients such as chicken, beef, seafood, and coconut milk to seal the deal. If you can't think of anything to cook it with, here are a few examples which you can try.

Photo: @KL Foodie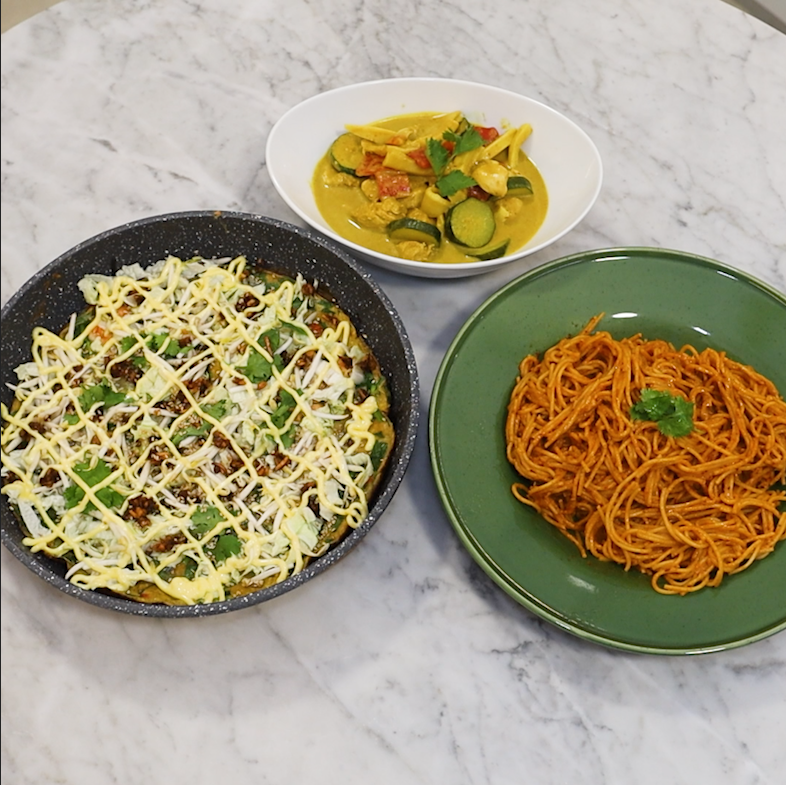 Thai Green Curry Prawn Omelette Recipe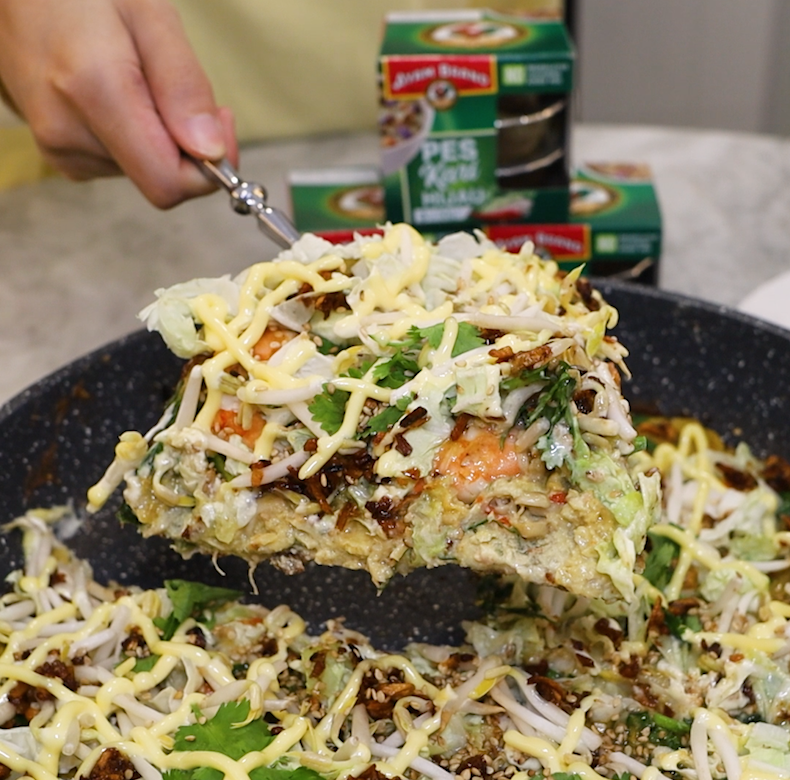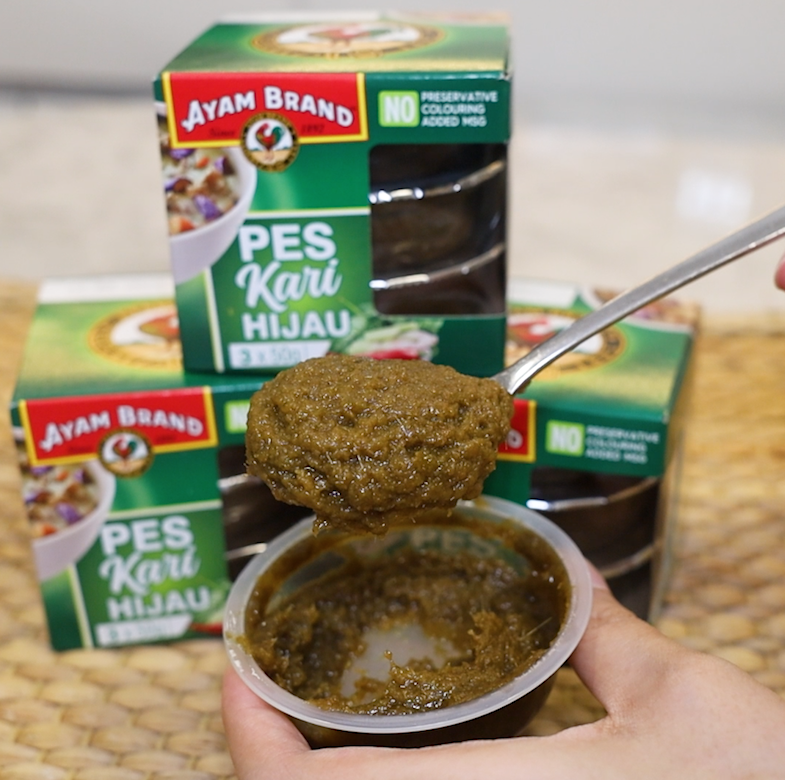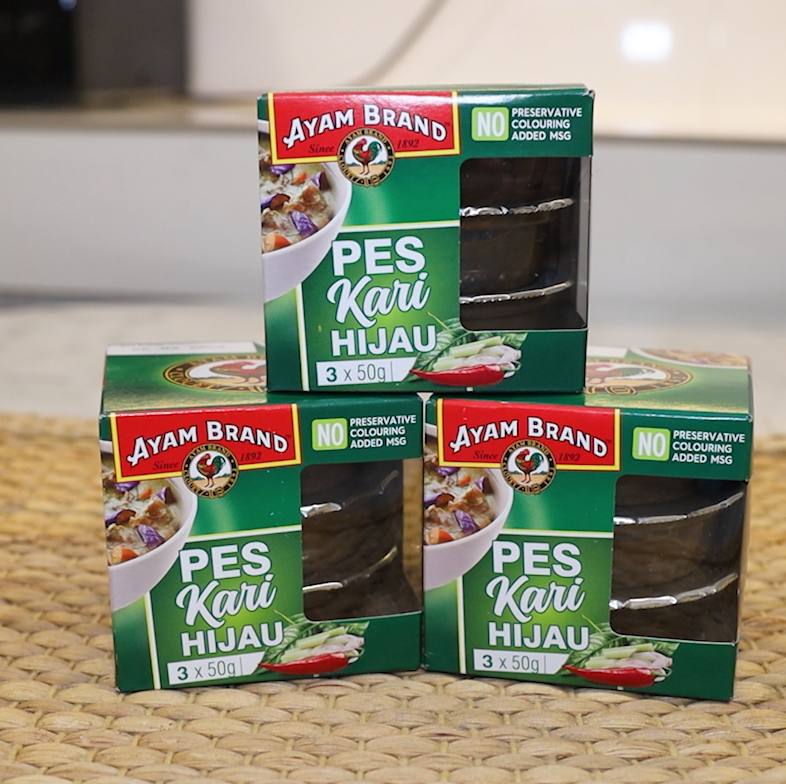 Ingredients:
10 eggs
1 tbsp Ayam Brand Green Curry Paste
1 tbsp Ayam Brand Coconut Milk
1/4 bunch garlic chives
1/4 bunch coriander
Pinch of salt
Extra virgin olive oil
1 red chili diced
200g enoki mushrooms (finely sliced)
1 clove garlic (grated)
Spring onions
2 kaffir lime leaves (thinly sliced)
10 curry leaves
To Serve:
1/4 cup Chinese cabbage
1/4 cup bean sprouts
1/4 bunch coriander
1 tbsp fried shallots
1 tsp sesame seeds
425ml Ayam Brand Hot Chilli Sauce
Kewpie mayo
Preparation:
1. Use a fork to whisk together eggs, Ayam Brand Green Curry Paste, coconut cream, garlic chives, coriander, and a pinch of salt.
2. In a pan, fry prawns with oil over medium heat.
3. Next add a pinch of salt, chili, mushrooms, garlic, spring onion, kaffir lime leaves, and curry leaves.
4. Stir through and fry for a minute.
5. Carefully pour the egg over and around the prawns.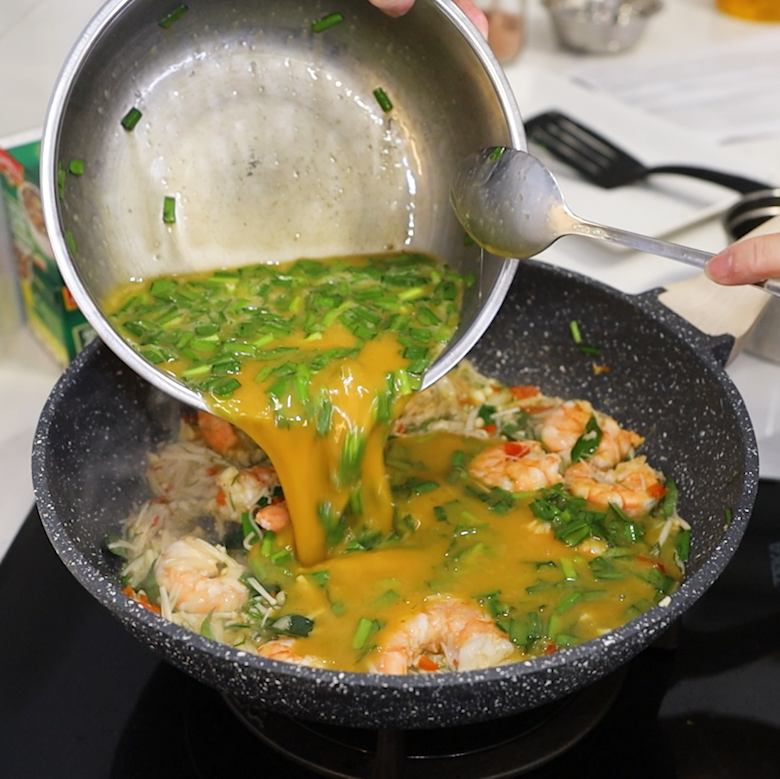 6. Turn the heat down to low.
7. Gently stir some of the egg and let it cook until the eggs are set.
8. Carefully slide the omelet out of the frypan onto a large plate.
9. Top it off with Chinese cabbage, bean sprouts, coriander, shallots, sesame seeds, hot sauce, and kewpie mayo.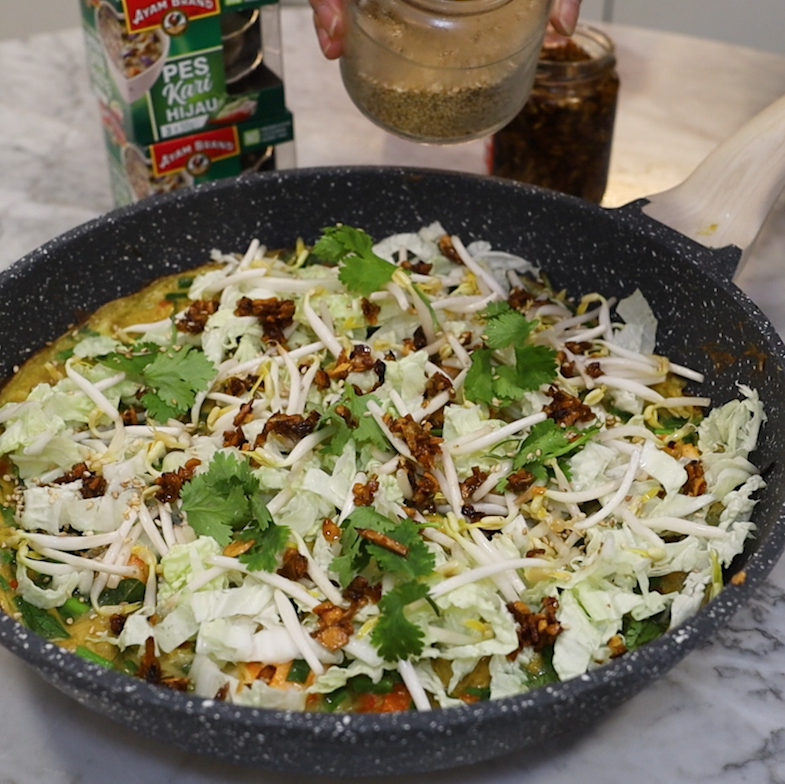 10. Ready to serve.
Thai Style Yellow Curry Recipe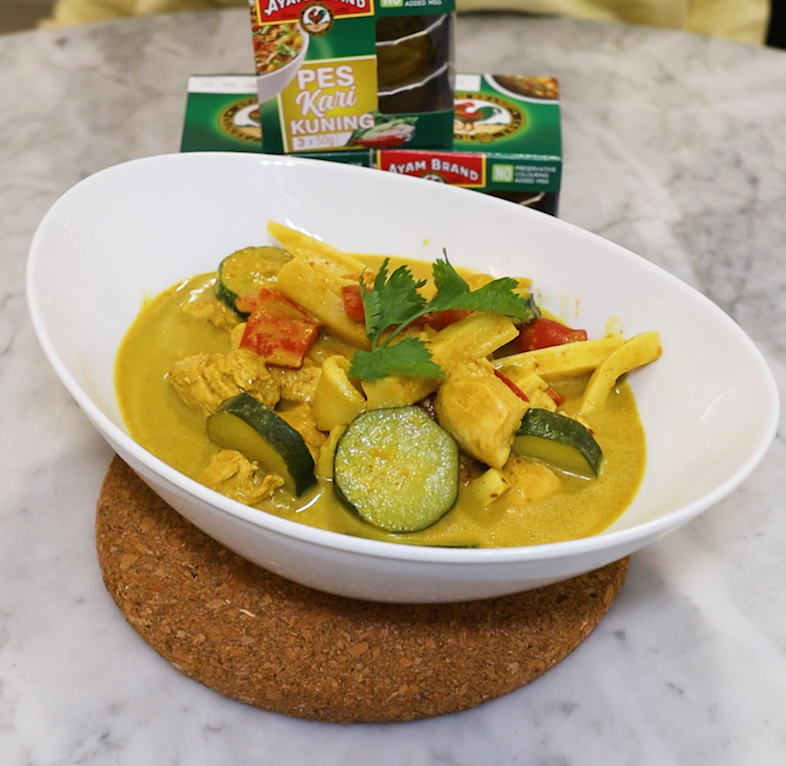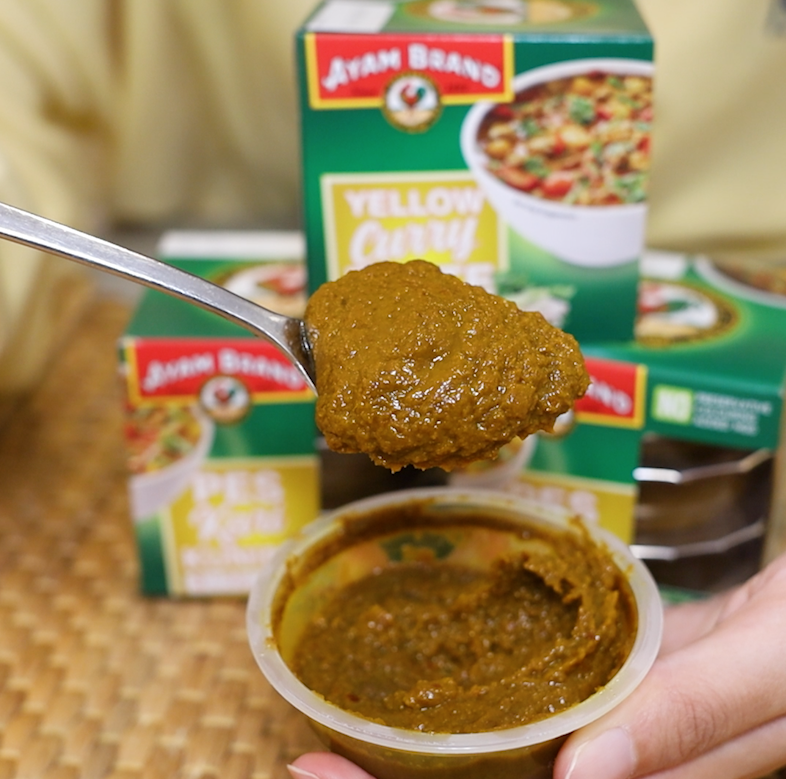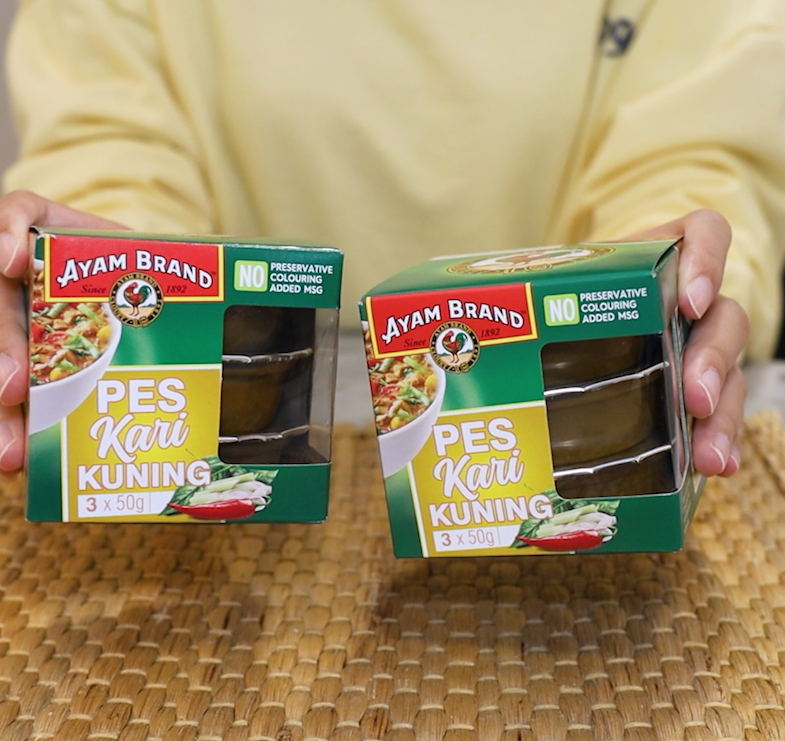 Ingredients:
2 tbsp oil
1 1/2 tbsp Ayam Brand Yellow Curry Paste
8 oz. (226 g) boneless and skinless chicken breast (cut into bite-size pieces)
1/3 cup bamboo shoots
2 tsp sugar
1/2 small zucchini (cut into rounds)
1 tsp fish sauce
1/2 small red bell pepper (chopped)
3/4 cup water
1/3 cup coconut milk
Preparations:
Heat the oil in a small pot over medium heat.
Add in Ayam Brand Yellow Curry Paste.
When you can smell the aroma from the curry paste, add chicken, bamboo shoots, zucchini, and bell peppers into the pot.
Stir thoroughly to combine well with the curry paste.
Add the coconut milk, water, and cover the pot with its lid.
Let cook for about 3 minutes or until all the ingredients are cooked.
Add the fish sauce, sugar, and stir to mix well with the curry.
Turn off the heat and serve the curry immediately with steamed jasmine rice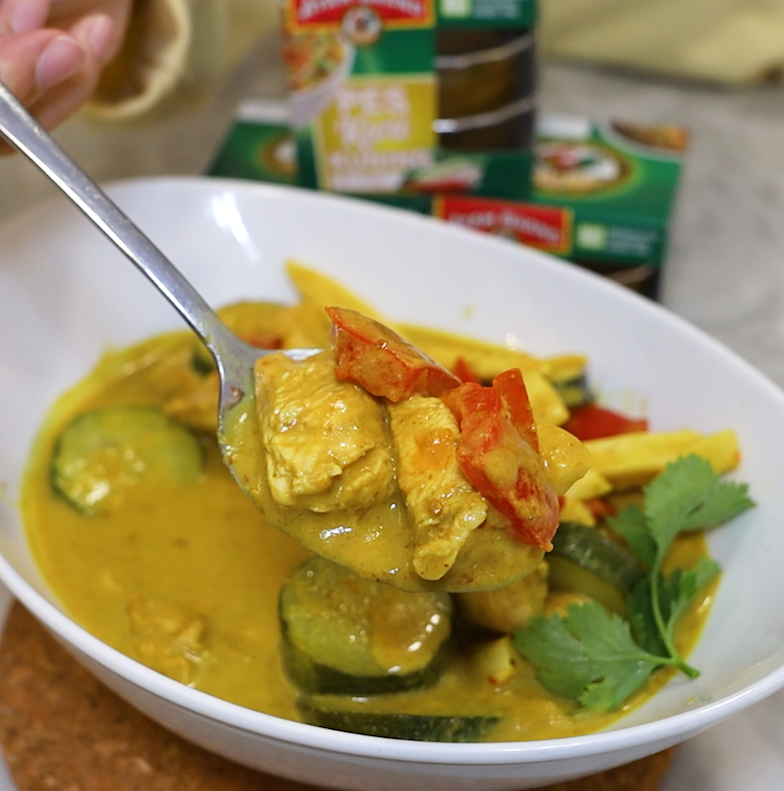 Thai Red Curry Pasta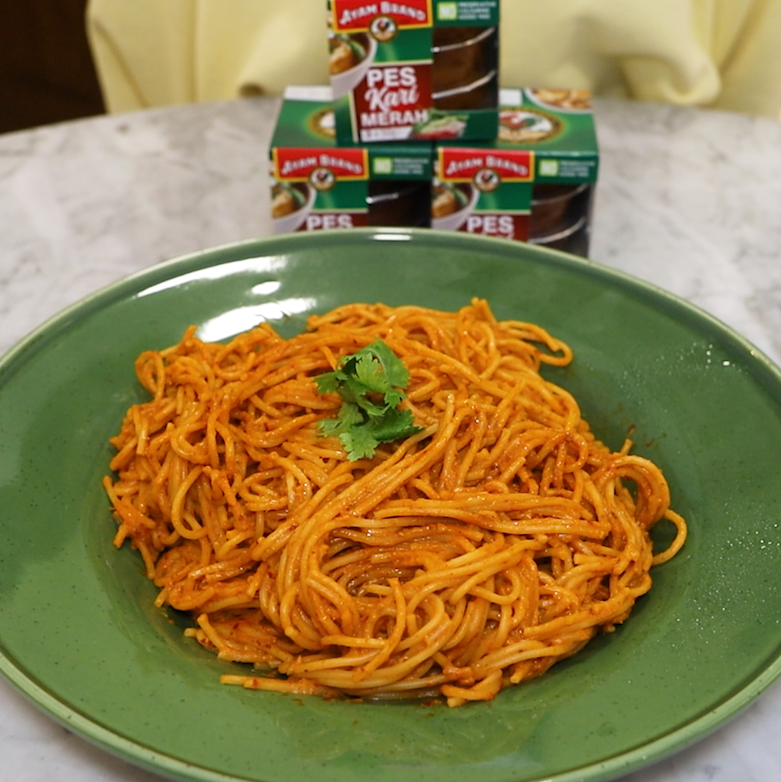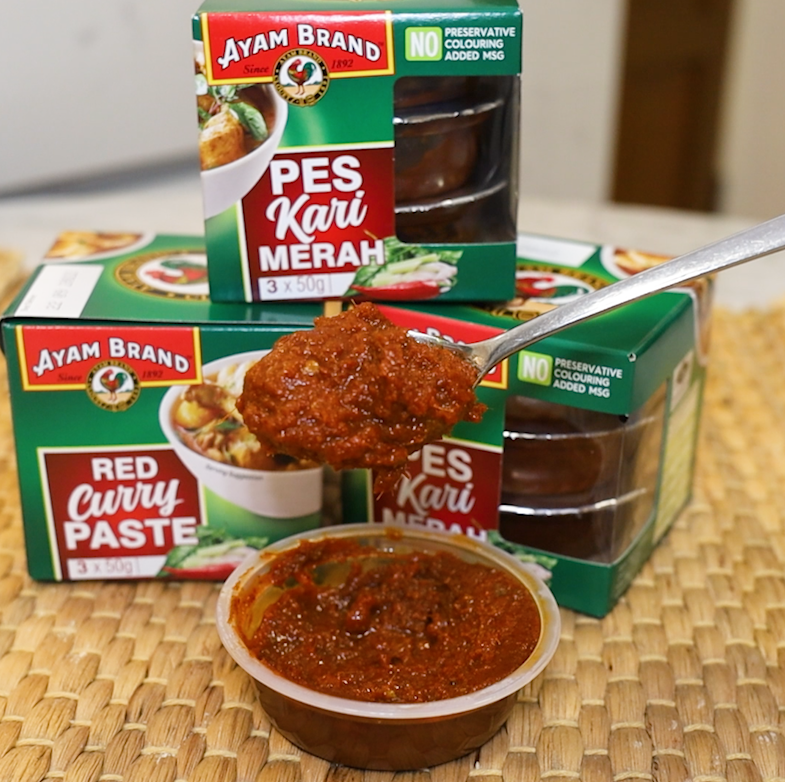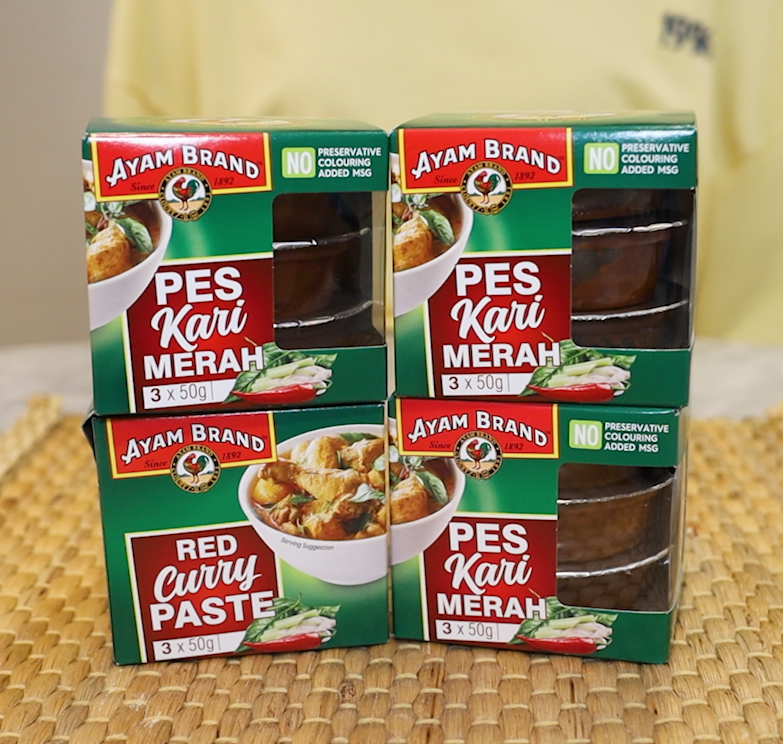 Ingredients:
16 ounces spaghetti
1 can Ayam Brand coconut milk
3-4 tbsp Ayam Brand Red Curry paste
3 tbsp tomato paste
1-2 tbsp soy sauce
4 large cloves of garlic
1 tbsp olive oil
2 tsp maple syrup or honey
1-2 tbsp lime juice
1 tsp cornstarch salt & pepper to taste
Source: https://eatwithclarity.com/thai-red-curry-noodles/
Preparations:
Bring a large pot of salted water to a boil and cook noodles according to package instructions.
Undercook them just slightly, we'll continue cooking them a bit in the sauce.
In a small pot or skillet, add the minced garlic, grated ginger, and olive oil.
Saute until the garlic looks slightly golden brown. Add the coconut milk and all remaining ingredients to the pot (aside from the cornstarch) with the garlic and whisk until smooth.
Bring to a boil, whisk in the corn starch, then reduce heat to low and let simmer for 2-3 minutes.
Once the noodles are done cooking, combine the sauce with the noodles and let simmer over low heat to let it thicken further, and finish cooking the noodles.
It will seem saucy at first, but the noodles will absorb a lot of the sauce as it sits.
If you don't like it too saucy, start with just 1/2 of the sauce with the noodles at first and add more as desired.
I usually serve it with other veggies/protein, which is why I made it create a lot of sauce, but feel free to start small if you prefer that!
Garnish with cilantro, scallions, and red pepper flakes. Serve with your favorite protein, sauteed or
steamed vegetables, or enjoy as is!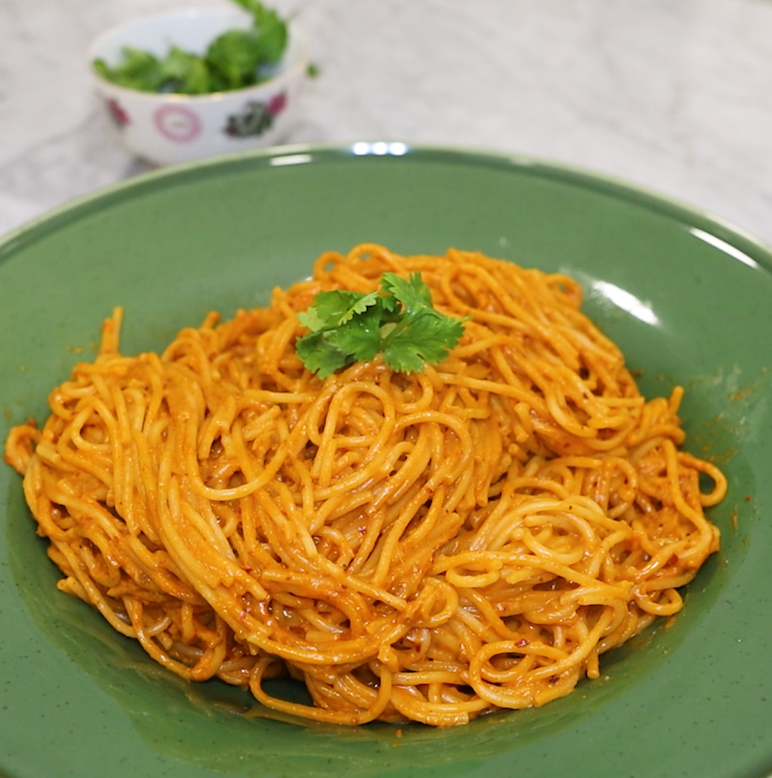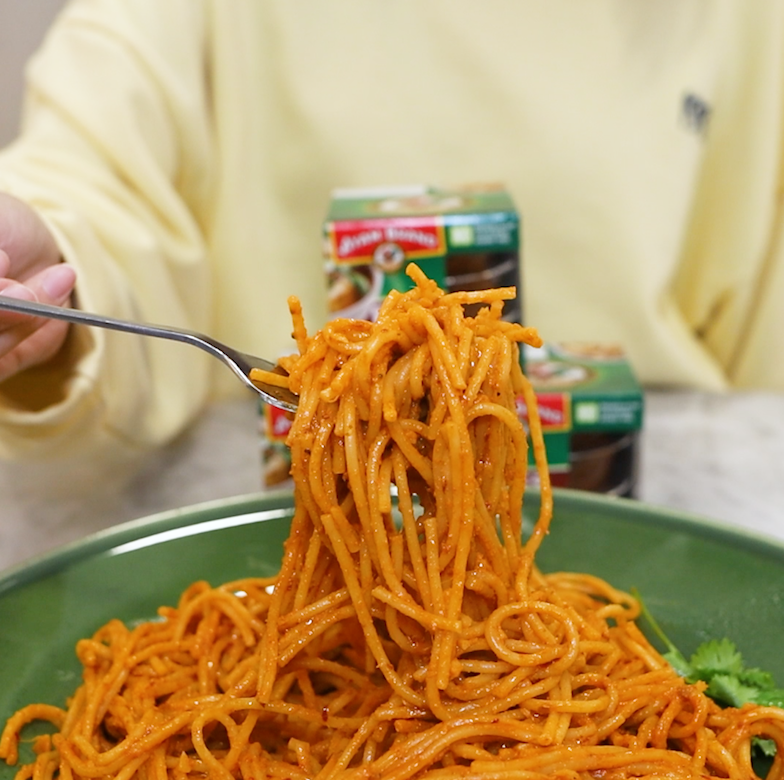 Cook Easier And Faster With Ayam Brand Thai Curry Paste
Cooking curry dishes couldn't get any easier than this. The new Thai Curry Pastes are available selected AEON, AEON Maxvalu, Jaya Grocer, and Ben's Independent Grocer.
Link(s): Facebook | Instagram | Website
Also Read: 6 Simple Steps You Can Send A Last Minute Gift To Your Loved Ones Across M'sia
Now Playing, Catch New Episodes Every Friday At 7PM
New Shopee Deals: https://shp.ee/mwksseq
Lazada Everyday Low Price https://lzd.la/page
Track your parcel: https://trackie.my
–
We would like to invite you to join our New Telegram Group! We will regularly post about good food, casual promos, giveaways, and interesting findings in Malaysia.