The new age has arrived in Malaysia! Japan & Korea have been taking over the world by a storm with their robot-operated stores and cafés in the last few years, so it only makes sense that we join them! Located in Klang, Buharry Briyani Bistro now has two (2) robots that serves you meals on wheels. Imagine picking up your food and beverages from a machine that knows exactly where you're seated! Now that's technology for ya.
Buharry Briyani Bistro Serves You Food Via Robots Called Upin & Ipin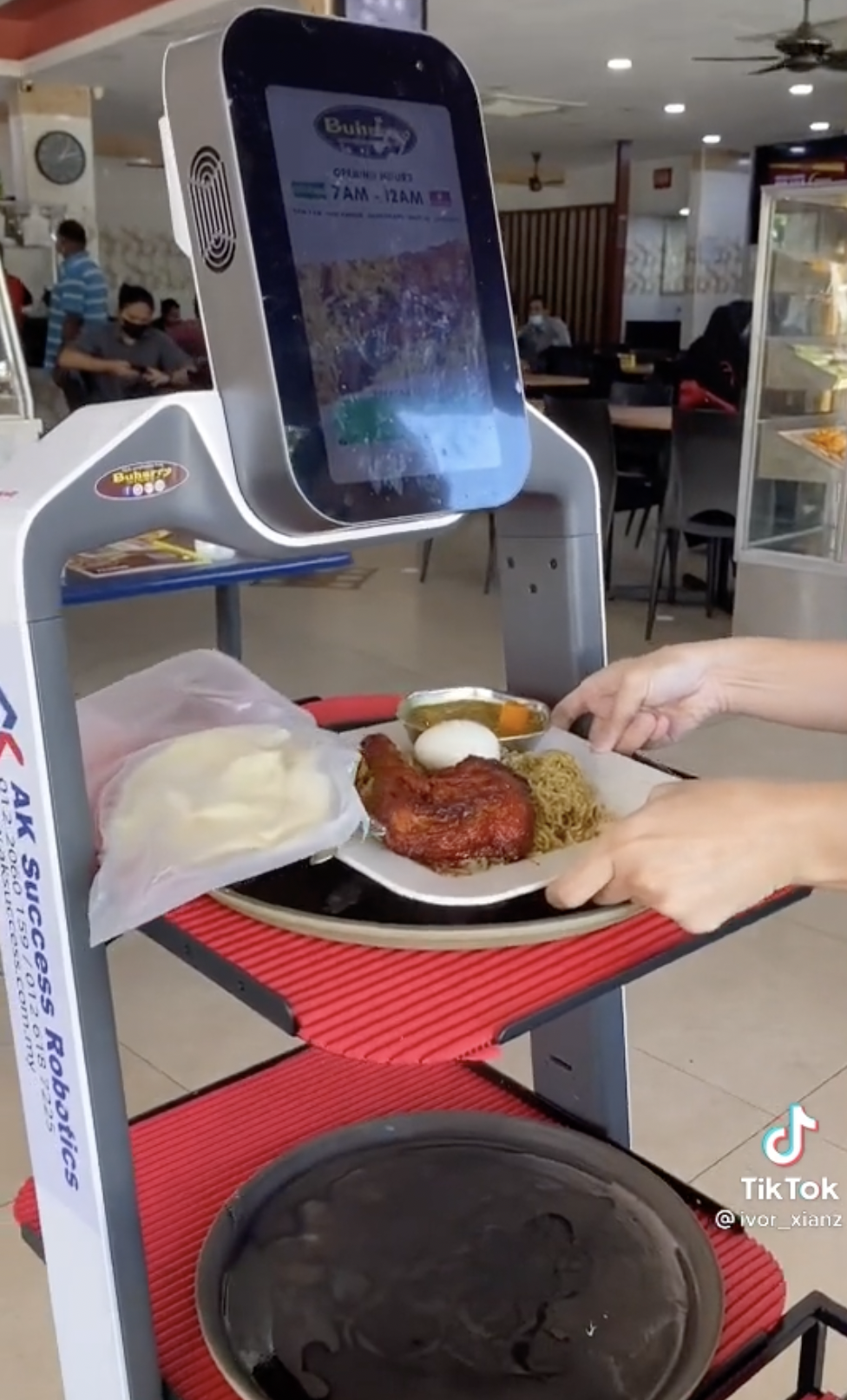 Each robot apparently costs RM 40,000 which is around one (1) worker's annual wage! Customers seem to be loving these new additions to the restaurant, with plenty taking videos for TikTok. After all, they do offer a palatable menu too!
Here's how it works:
1. Scan the barcode on the table to place your order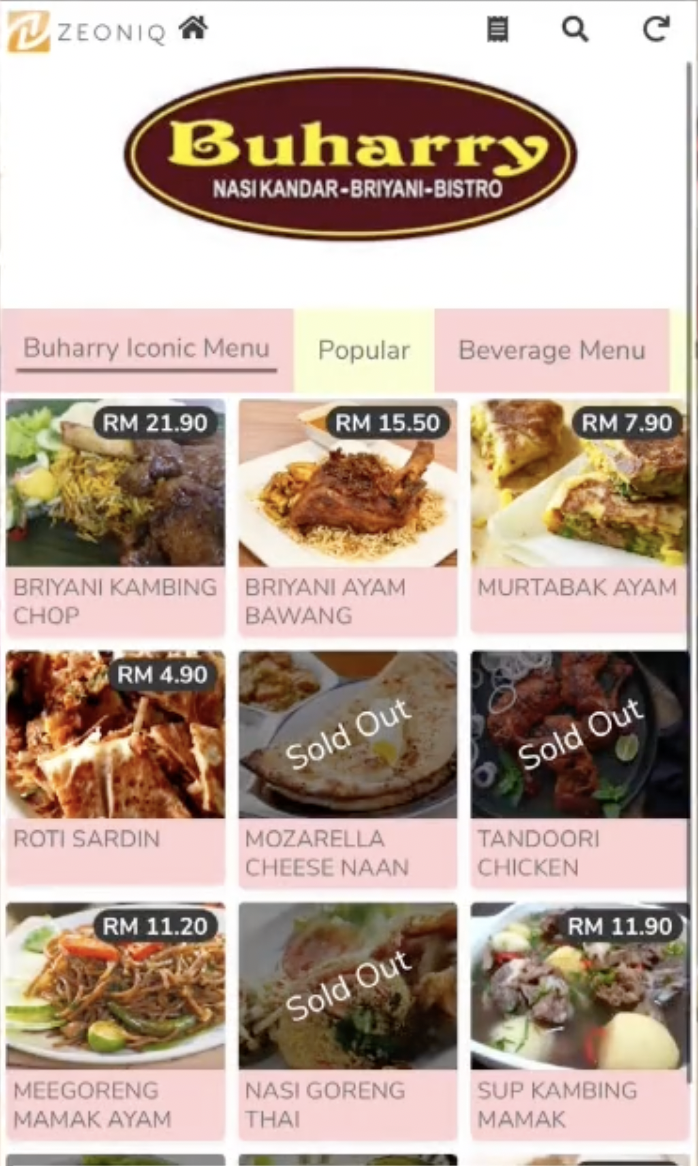 2. Wait for the robot to arrive to your table & pick up your food (and drinks)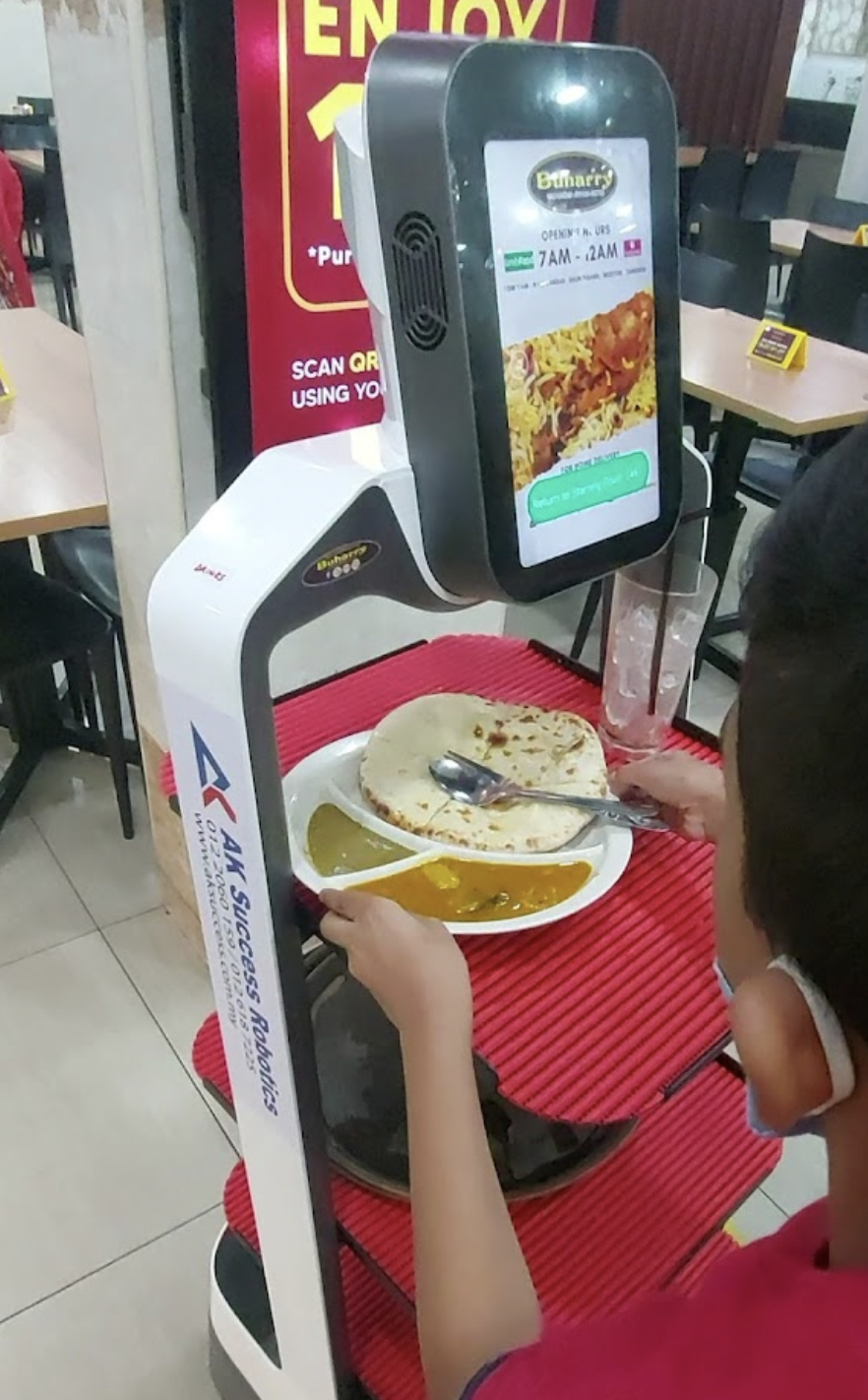 3. Tap a button on the robot's screen and wave goodbye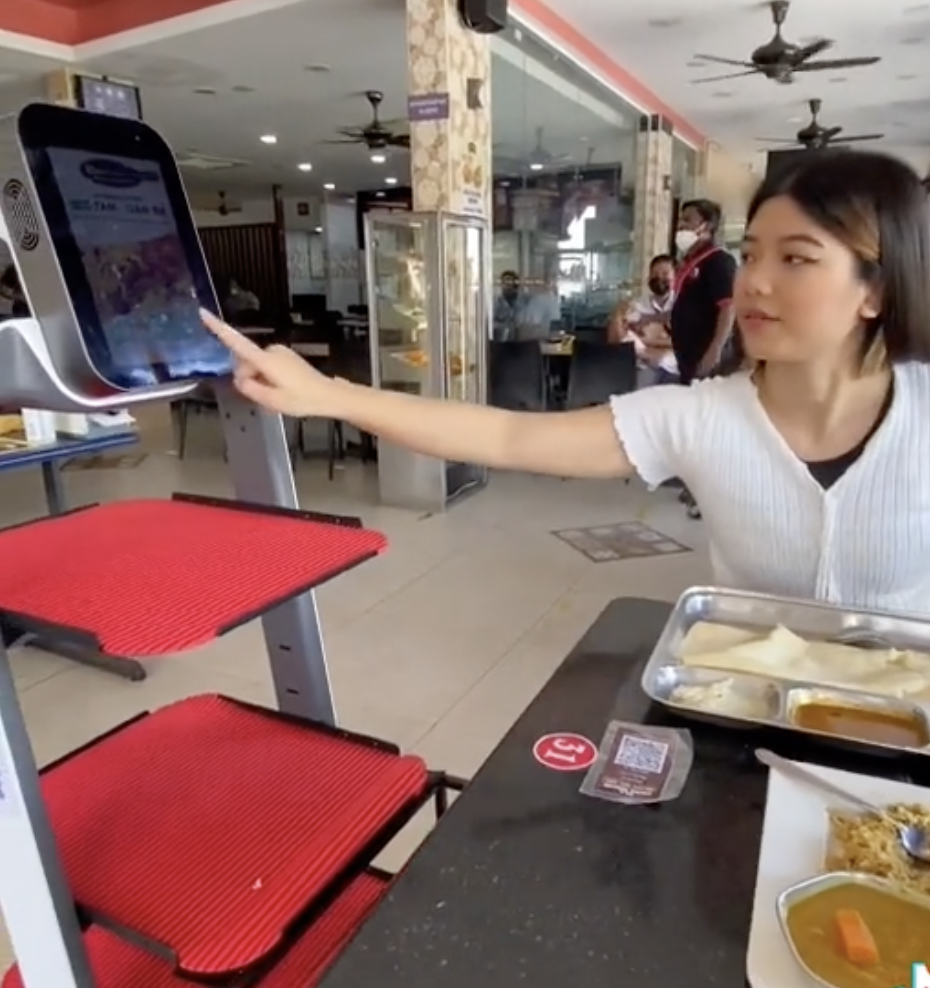 The robot will then leave! It's that simple. Everything is available to order via the barcode, but if you want to order Nasi Campur, you may do so at the counter.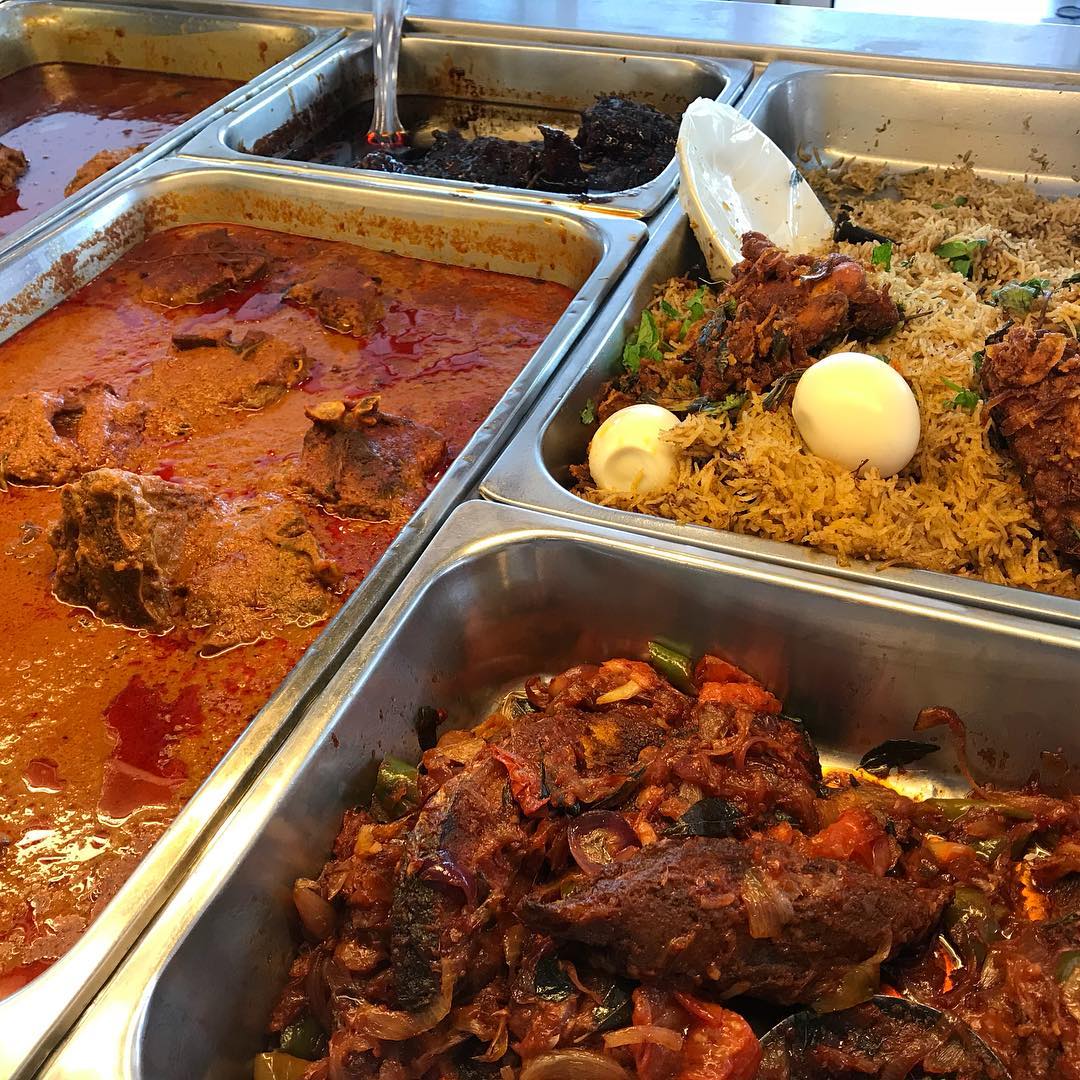 Their menu is divided into breakfast, lunch and dinner/supper. This includes mamak favourites, such as nasi kandar, mee mamak, roti canai, thosai and even their self-proclaimed "best cheese naan in Klang". Not to mention, they're well known for their "BUHARRY DHAM BRIYANI". A variety of briyani choices with beef, onion chicken, or lamb is also available. There are indeed good reviews on their briyani, so the hype must be worth it!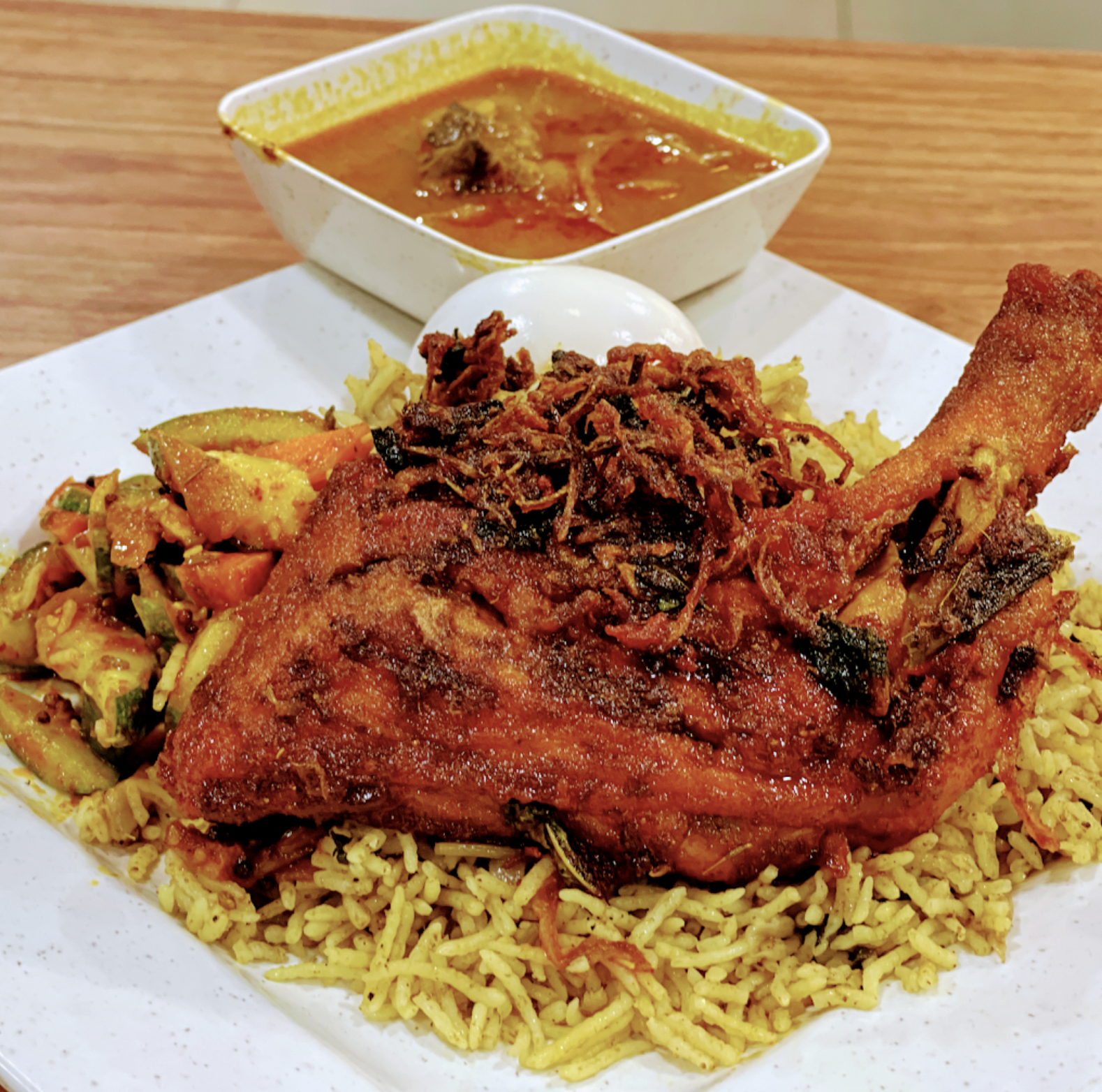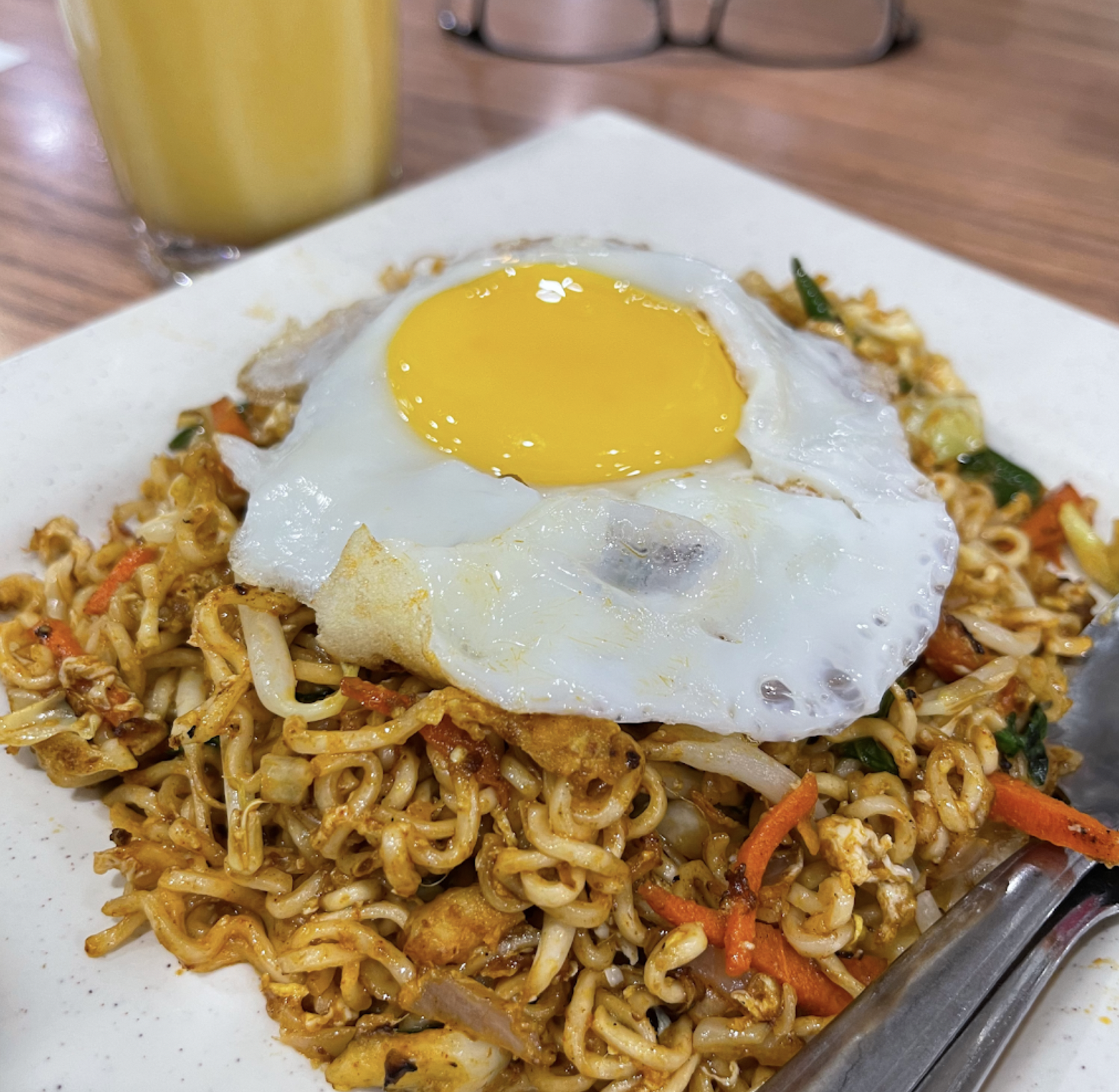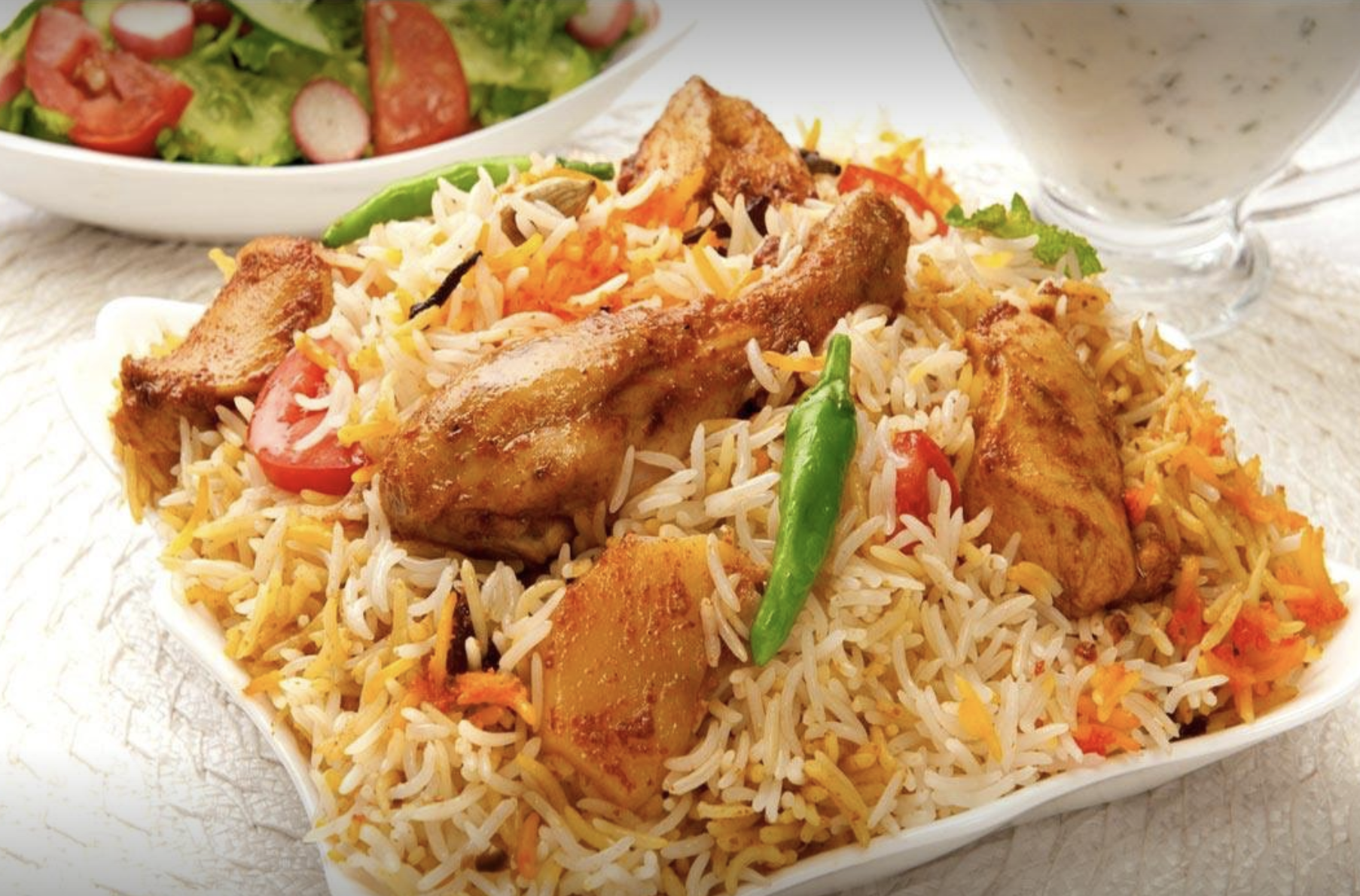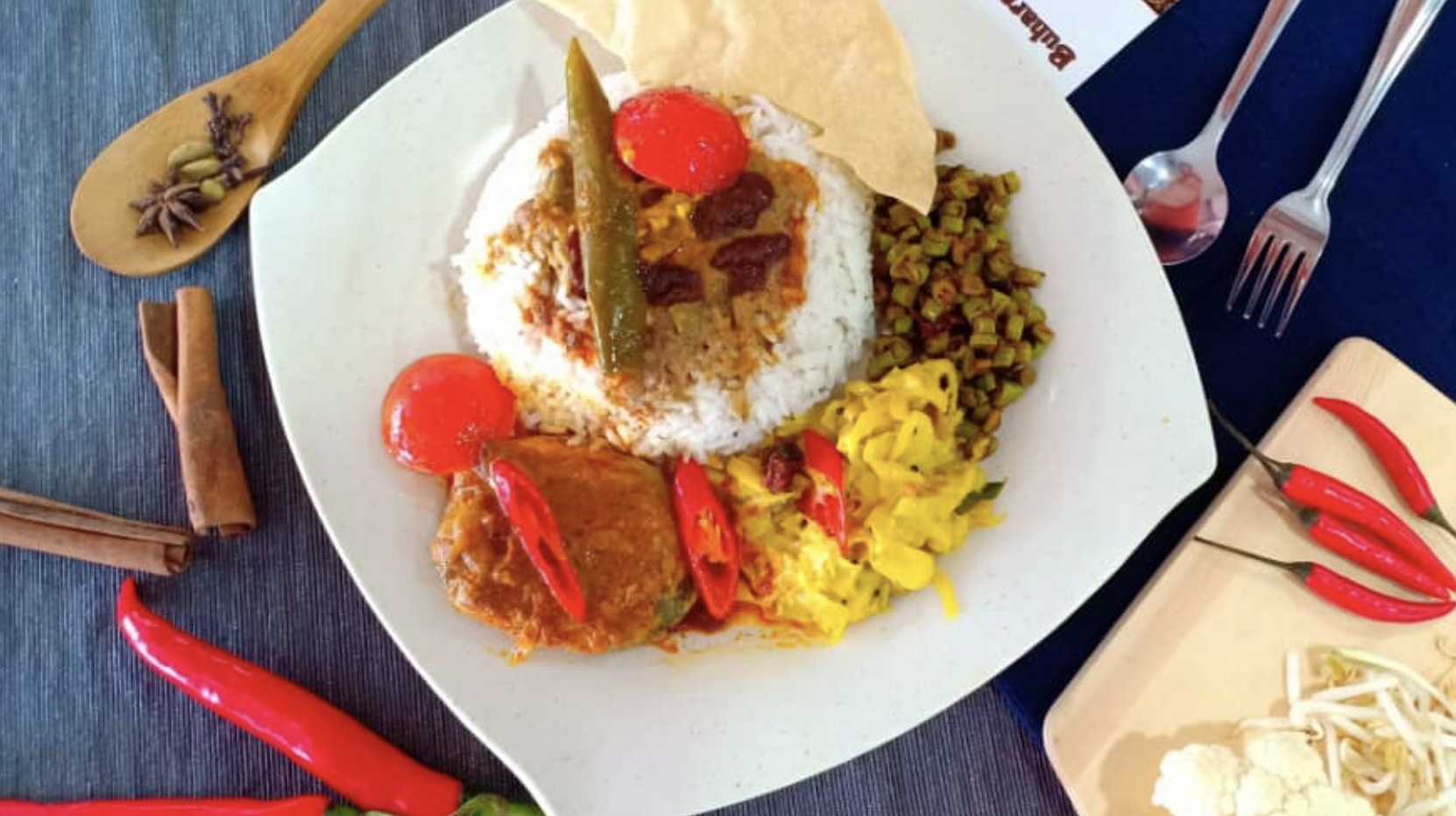 However, the robots are only programmed to go to one side of the table, so you do have to stand up if you're on the other side instead. A very insignificant factor, but worth noting just in case!
Worth Going Or Just A Novelty?
You decide! Let us know what you think of this concept, should robots be present in restaurants or stores for more efficient service? Either way, it's a creative solution for short-staffed companies especially in this pandemic where less contact is better. Plus, if you're an introvert or have social anxiety, you won't be needing any form of human interaction the next time you crave briyani!
Delivery & Takeaway Available:

Buharry Briyani Bistro 
Address:
20, Jalan Seri Sarawak 20B, Taman Sri Andalas, 41200 Klang, Selangor
Operating Hours: 7am-12.50am (Daily)
Contact: 03-3884 9697
Now Playing, Catch New Episodes Every Friday At 7PM
New Shopee Deals: https://shp.ee/mwksseq
Lazada Everyday Low Price https://lzd.la/page
–
We would like to invite you to join our New Telegram Group! We will regularly post about good food, casual promos, giveaways, and interesting findings in Malaysia.