There's something about street food that gives it a special place in the hearts of all Malaysians. In fact, back in 2019, when Netflix left Malaysia out of its documentary series 'Street Food', a petition was made for Netflix to get Malaysia's street food on the show. Of the myriad of street food available to our tastebuds, pisang goreng is one of the staples. It's one of those snacks that you would willingly queue for, even if it means consuming a few extra calories. If you're wondering where to go next for authentic roadside pisang goreng, read on!
The Chiams Have Been Selling Pisang Goreng Raja For The Past 30 Years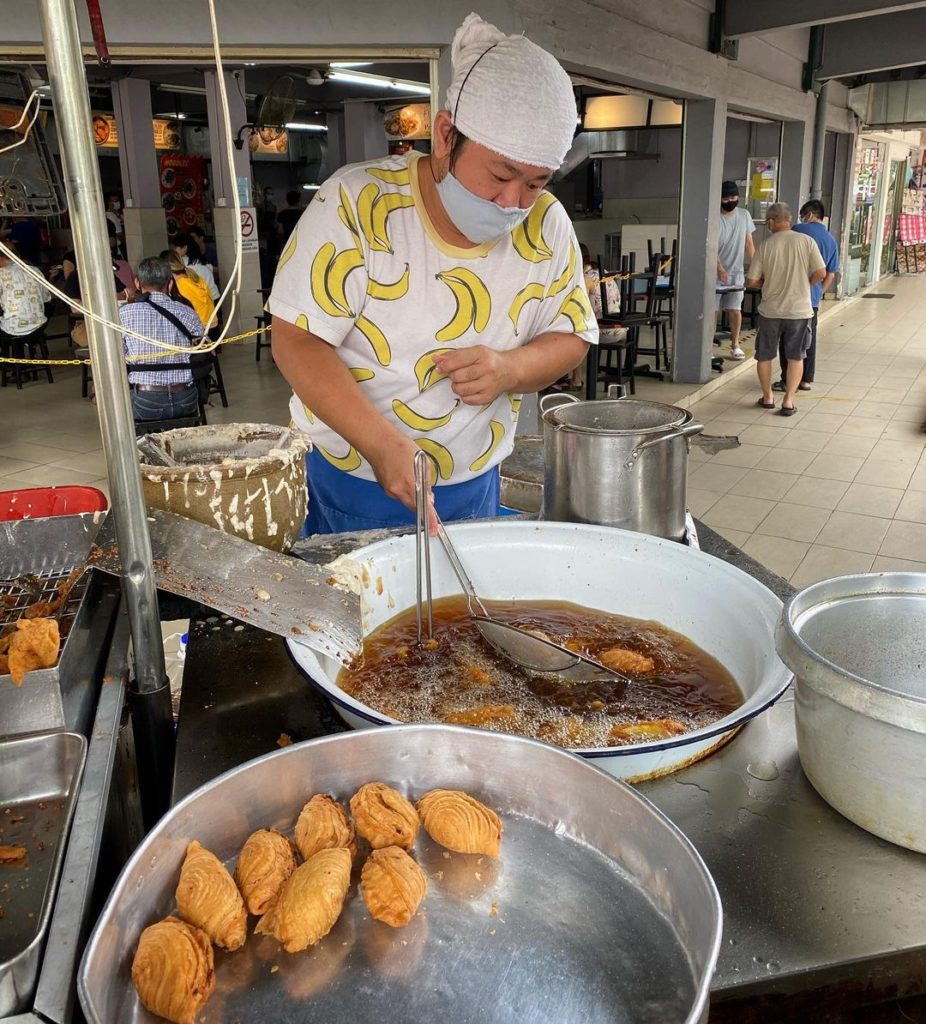 Source: @sparrow_tweets (Instagram)
Located somewhere in the centre of the busy Brickfields is Uncle Chiam's pisang goreng stall, otherwise known as Brickfields Pisang Goreng (十五碑炸香蕉). This stall is one of the many humble roadside stalls in Brickfields. It is run by a father and son duo, the Chiams, and has been around for more than 30 years!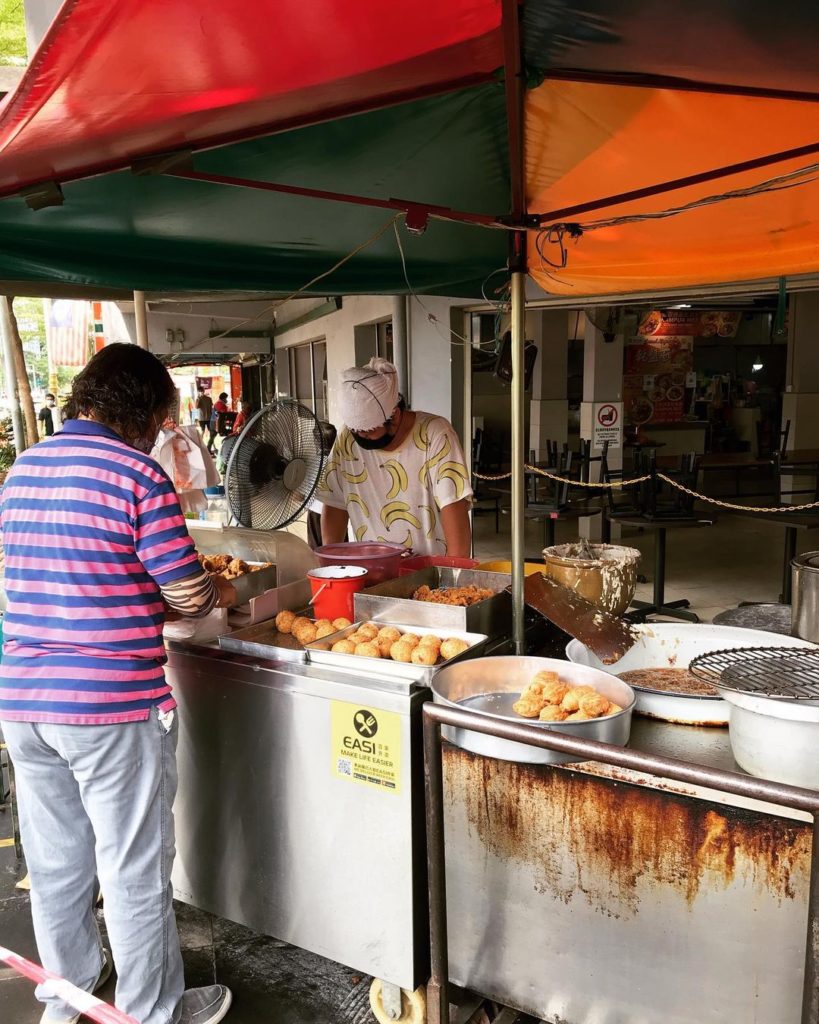 Source: @andytwc (Instagram)
Legend has it that Uncle Chiam learnt the art of frying kuihs from a sifu in Penang! Over the years, the Chiams' stall has gained quite a large crowd of fans. During lunch hours, the waiting time for pisang goreng can go up to 30 minutes! The stall specializes in only four street snacks.
1. Pisang Goreng Raja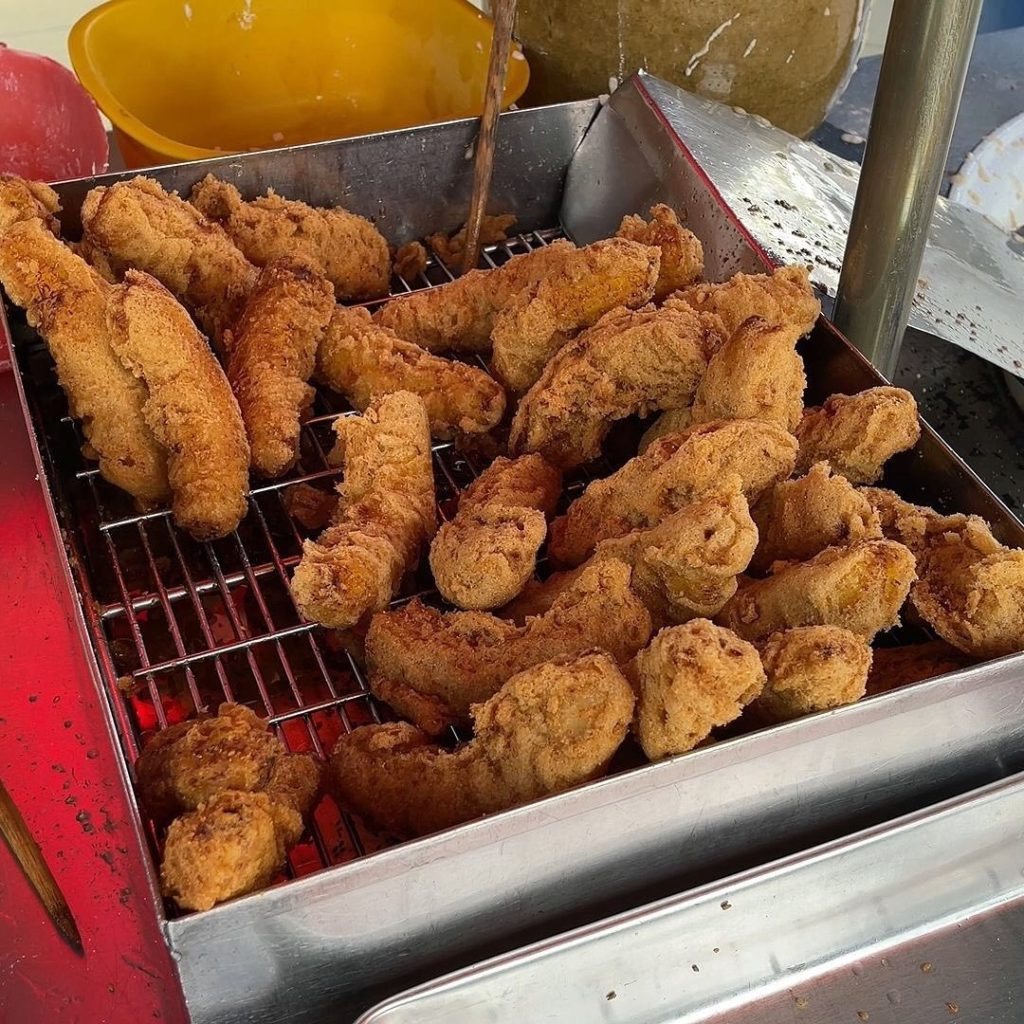 Source: @ahbaofoodietv (Instagram)
First up, pisang goreng raja (king banana fritters). Of course, the pisang goreng has to be the star of the show! But what separates the Chiams' pisang goreng from the rest is that they use pisang raja instead of regular bananas. Considered to be the king of all bananas, the pisang raja is big, custardy and has just the right balance of sweetness and acidity. The bananas at this stall are battered and fried upon order. They sell out within minutes as more eager customers flock to the stall.
2. Kuih Bakul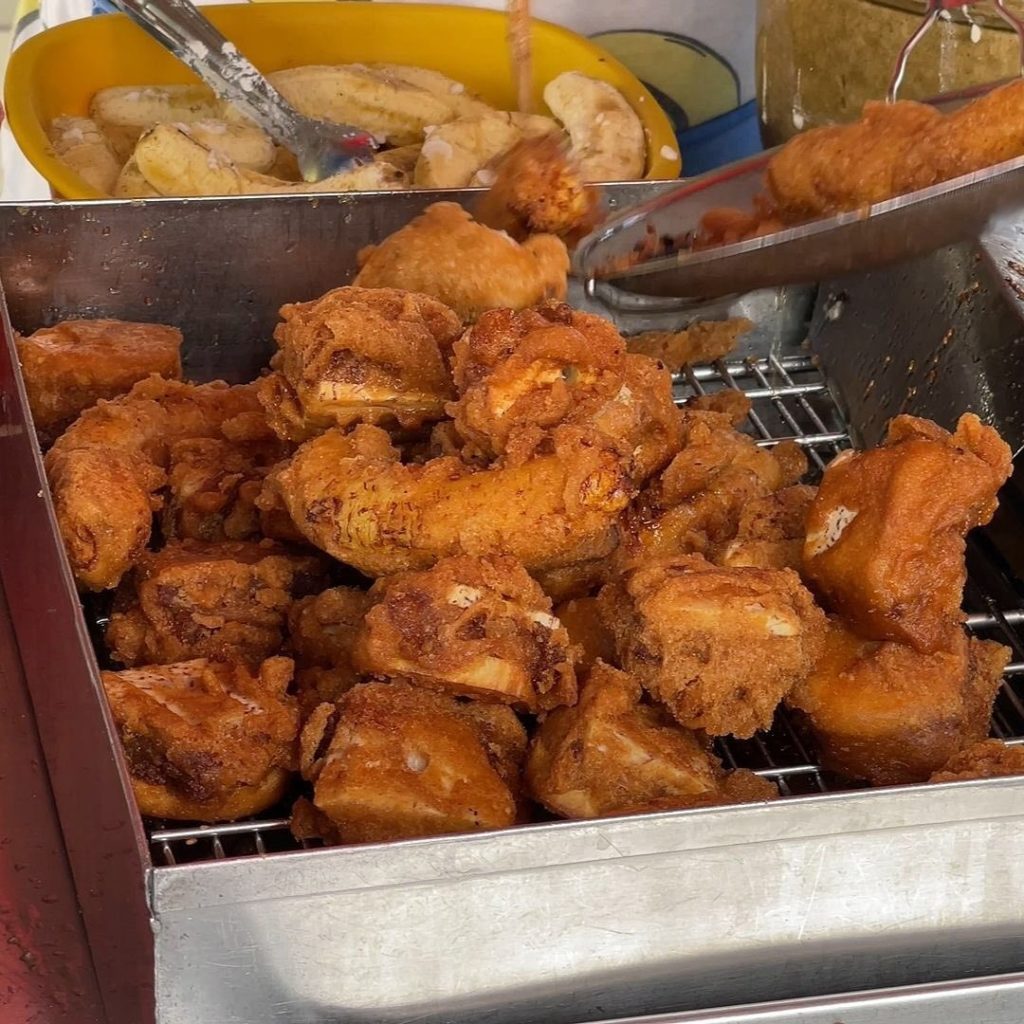 Source: @ahbaofoodietv (Instagram)
Next up, kuih bakul, also known as nian gao (年糕). The Chiams' kuih bakul features sweet rice cake sandwiched between a slice of purple sweet potato on one side and yam on the other. The kuih bakul is perfect for you who loves sweet and savoury foods.
3. Bola Bijan & Curry Puff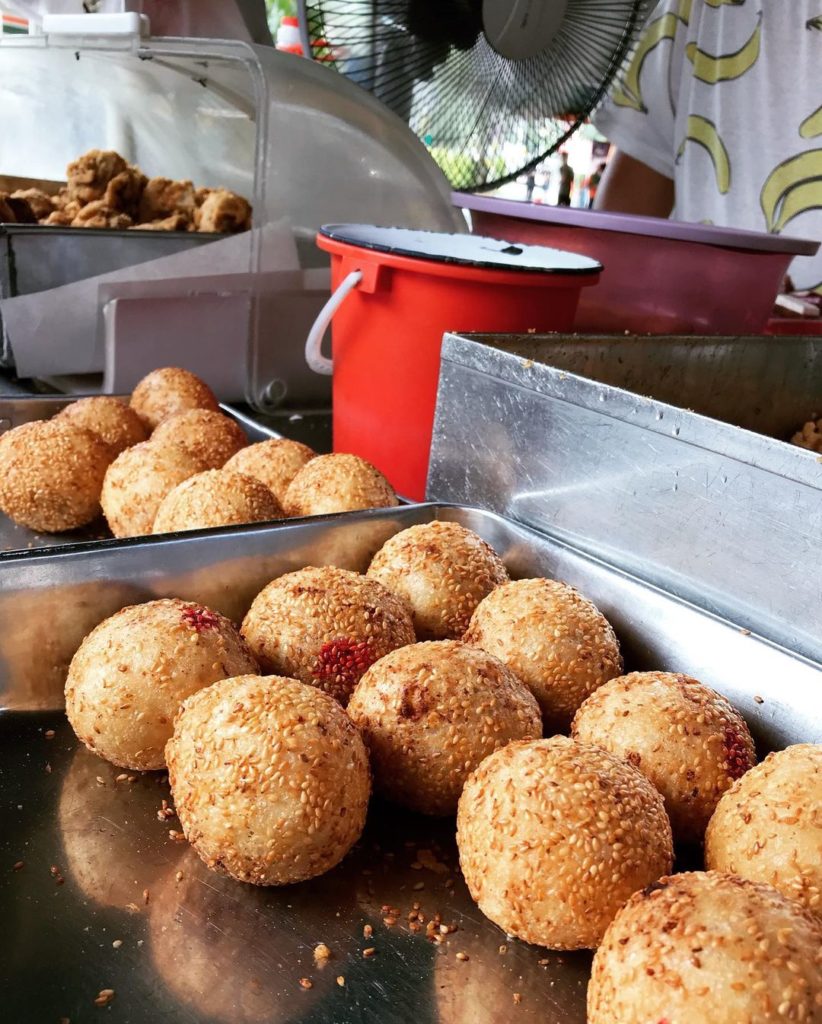 Source: @andytwc (Instagram)
There's more! The Chiams also sell bola bijan (sesame balls) and curry puffs. Soft, with a little grease to the touch, the sesame balls are fried to golden perfection. You can get your sesame balls with either the peanut or red bean paste filling. Last but not least, good old curry puffs! The stall's curry puffs have a thin pastry and are filled with a generous amount of potato curry.
Go Grab Some Pisang Goreng Goodness At Uncle Chiam's Stall!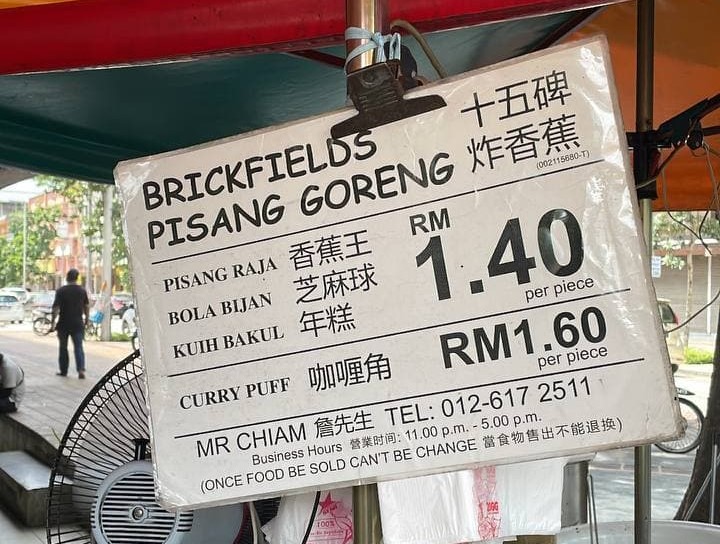 If you happen to be around the area or are craving some fried local snacks, pay Uncle Chiam a visit! A good piece of pisang goreng or fried kuih bakul never dissapoints! The curry puffs are priced at RM1.60 per piece, while all the other items cost RM1.40.
Brickfields Goreng Pisang 
Address: 21-19 Jalan Thambipillay, Brickfields, 50470 Kuala Lumpur
Operating Hours: 11am to 5pm (DAILY)
Status: Pork-free
Links: Facebook
–
Read Also: This Cloud Kitchen In PJ Has All Your Favourite Street Food Via Delivery & Unique Pick-Up System
Now Playing, Catch New Episodes Every Friday At 7PM
New Shopee Deals: https://shp.ee/mwksseq
Lazada Everyday Low Price https://lzd.la/page
–
We would like to invite you to join our New Telegram Group! We will regularly post about good food, casual promos, giveaways, and interesting findings in Malaysia.