TL;DR
Movement outside of homes are not allowed after 8PM except for emergencies or for have police permit
Eateries and restaurants to operate from 8AM to 8PM
Only one person from each home to buy basic necessities within 10km radius of their homes
Here Are The Full List Of EMCO SOPs To Take Note Of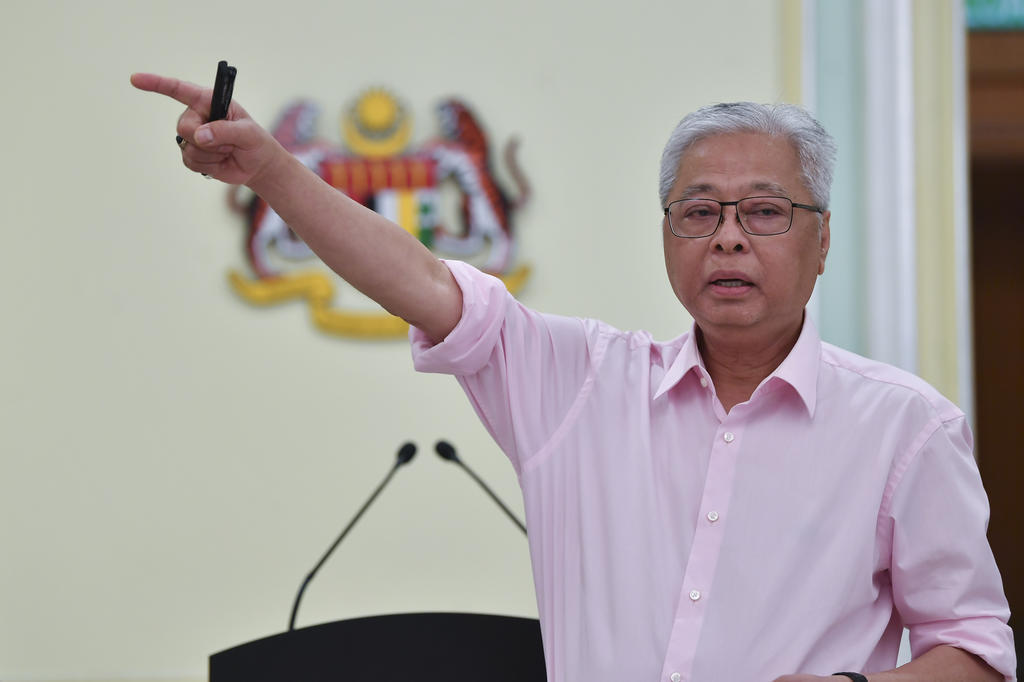 As it was announced earlier that most of Kuala Lumpur and Selangor will be enforcing the Enhance Movement Control Order (EMCO) starting 3rd July to 16 July 2021, here are the full standard operating procedures and rules you should take note of.
All residents in EMCO areas are not allowed to leave their homes, except for one person from each home to buy basic necessities within 10km radius of their homes
Movement outside of homes are not allowed after 8PM except for emergencies or for have police permit
Eateries and restaurants can only operate from 8AM to 8PM
Only takeaways, deliveries and drive-thru allowed
Capacity of taxis and e-hailing services limit to two per vehicle (including driver)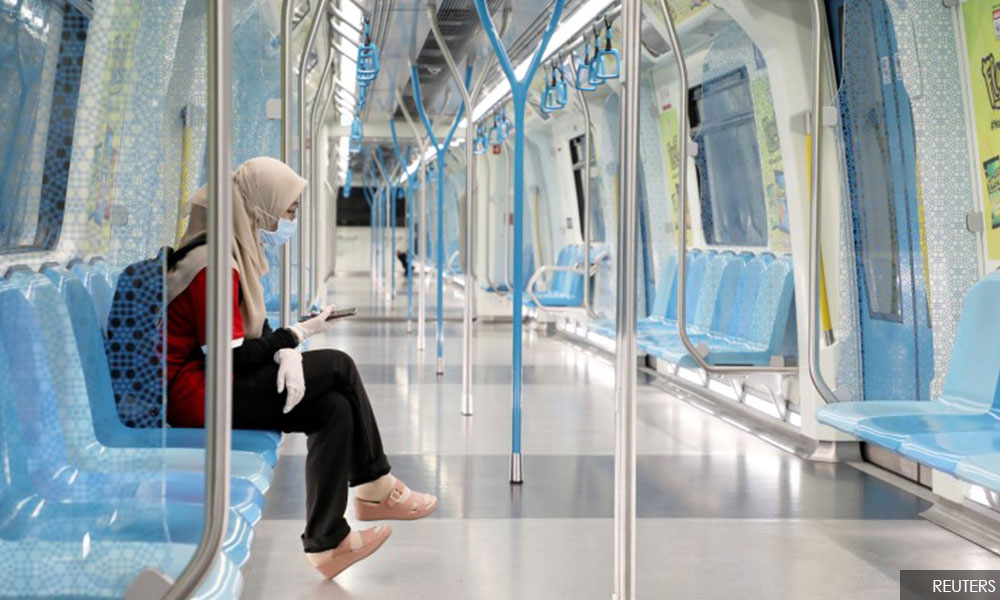 Convenience stores and sundry shops can only operate from 8AM to 8PM
Petrol stations can only operate from 6AM to 8PM
Pharmacy, Vetenaries and pet food shops can only operate from 8AM to 8PM
Public transport to have maximum 50% capacity of passengers
All sports, social, recreational cultural activities are not allowed
Wholesale market can operate from 12AM to 6AM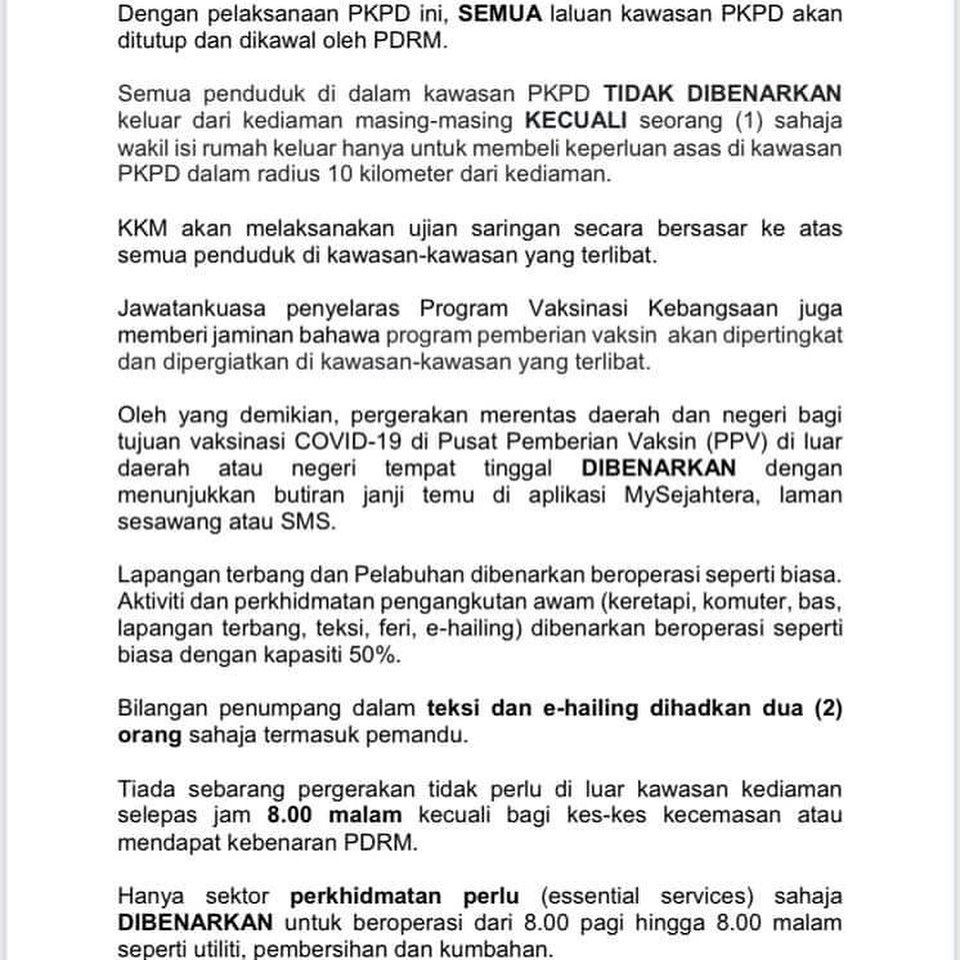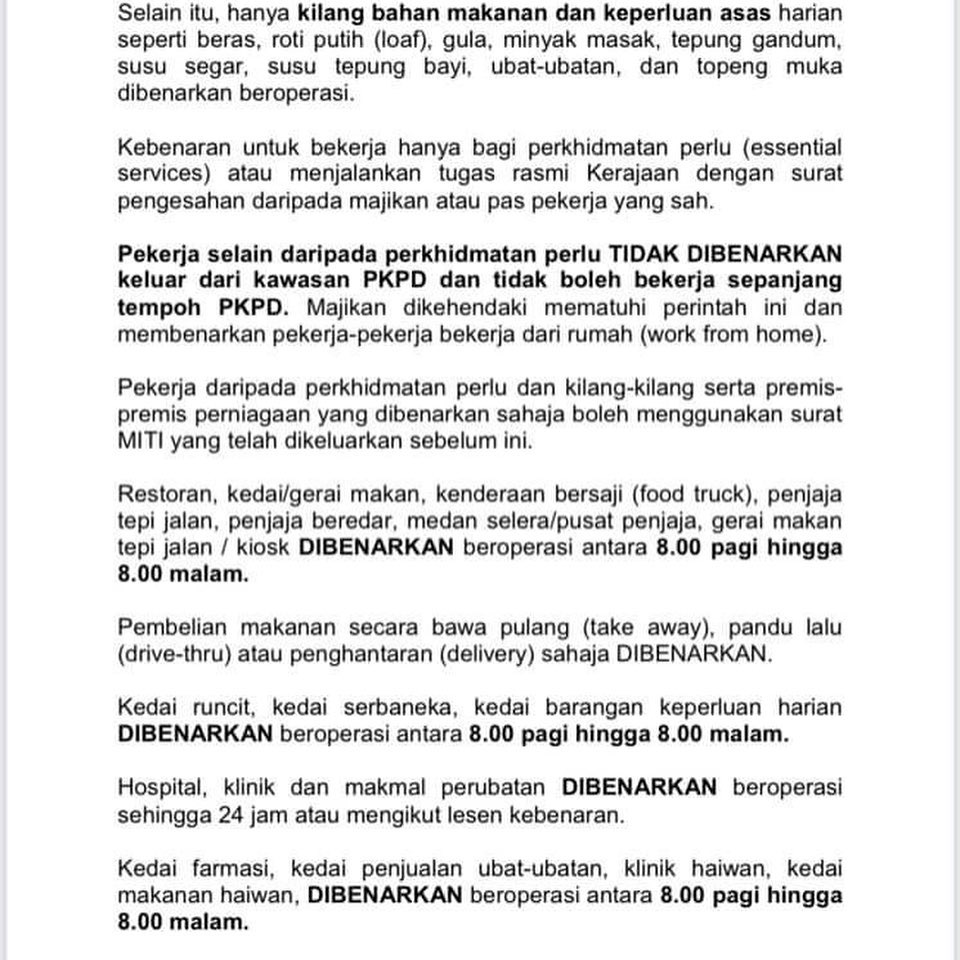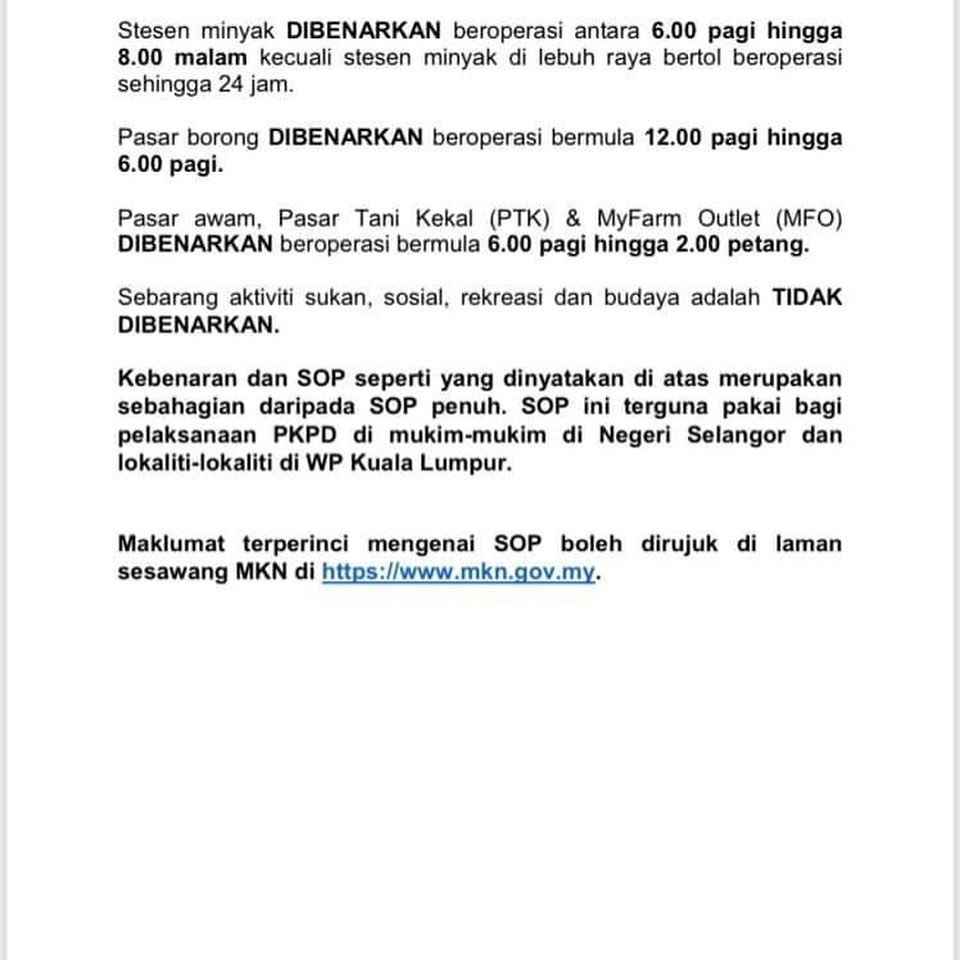 Source: MKN
Also read 48 Localities In Klang Valley To Go On EMCO From 3rd To 16th July 2021
–
We would like to invite you to join our New Private Community Group! Here you are free to ask questions, share your love for food, and explore the Klang Valley community! We will also regularly post about casual promos and the latest findings.
Click on the button below and hunt good food with us today!