New day, new café! Rejoice Ampang foodies, there's a new brunch place to explore this year! Located in The Grange KL, Fox Paradox ticks all the boxes when it comes to good coffee, distinctive brunch dishes, and banging music.
Fox Paradox Serves A Delicious Brunch Menu With Unique Variety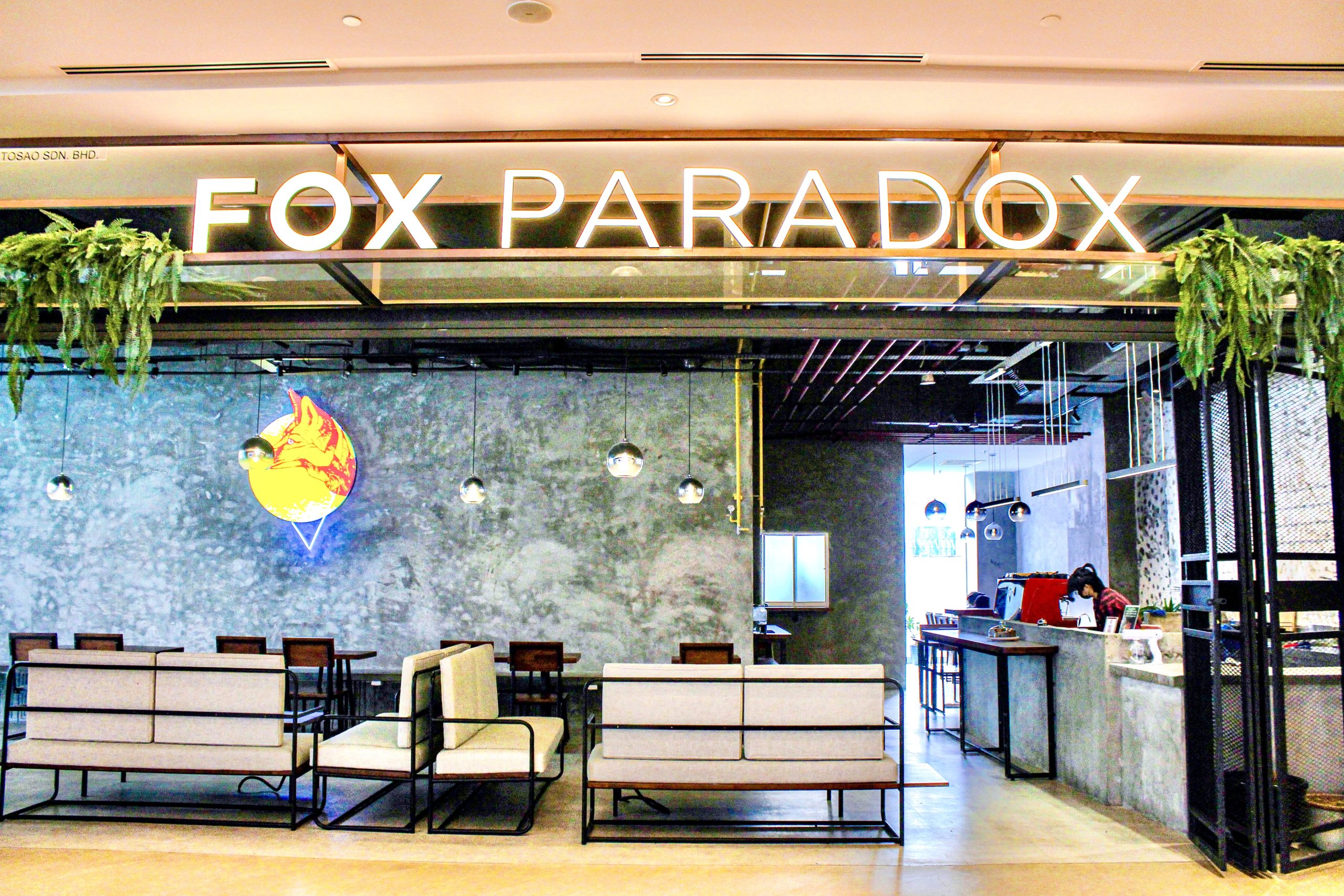 Opened just under a year ago, owner Neil's aim for this café was to attract like-minded people, through simple but good food. Catering to the Ampang neighbourhood, he opened Fox Paradox with a well-thought-out menu that's scrumptious yet wholesome.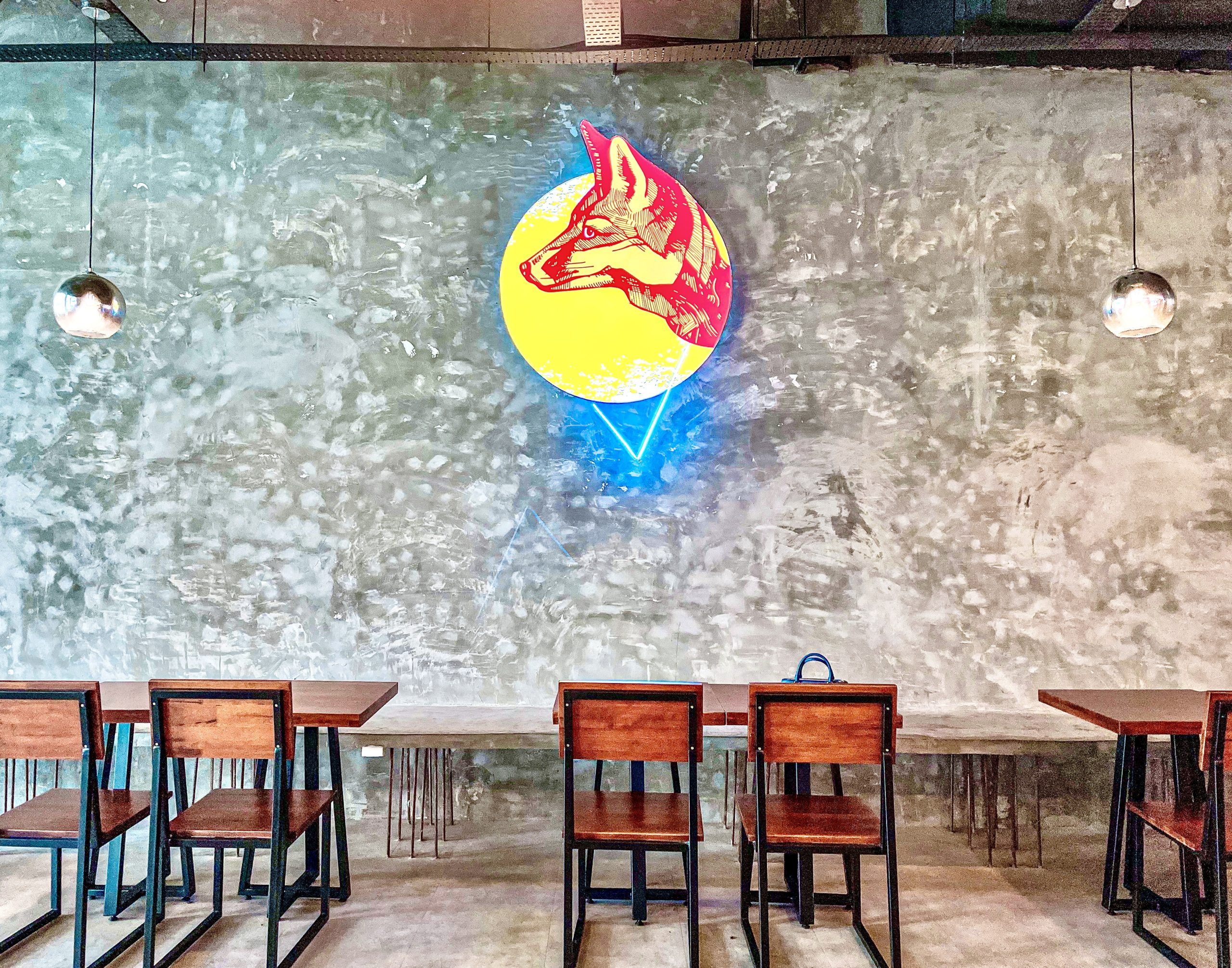 The interior is aesthetically pleasing as well, with patchy  grey walls and black hanging lights that fed into the industrial vibe.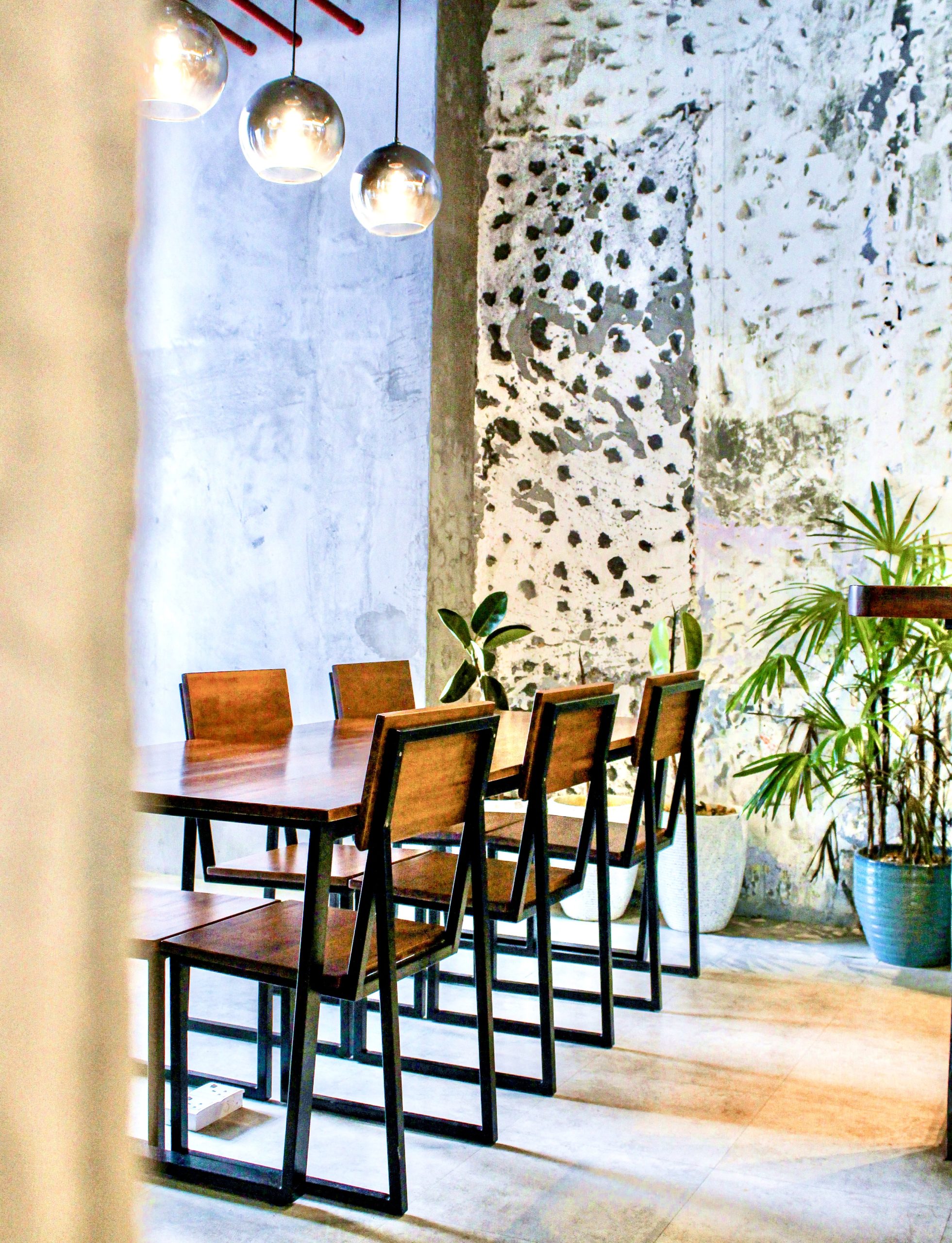 As a fan of deep progressive music, his playlist adds another interesting element to this café, where customers can enjoy their meals with upbeat tunes.
Their brunch menu stems from a mixed variety of cuisines, from Western influences, to Korean, French and more. They continuously add exciting dishes to their menu, so there's always something new to try. Here's what we had!
Mango Gluten-free Pancakes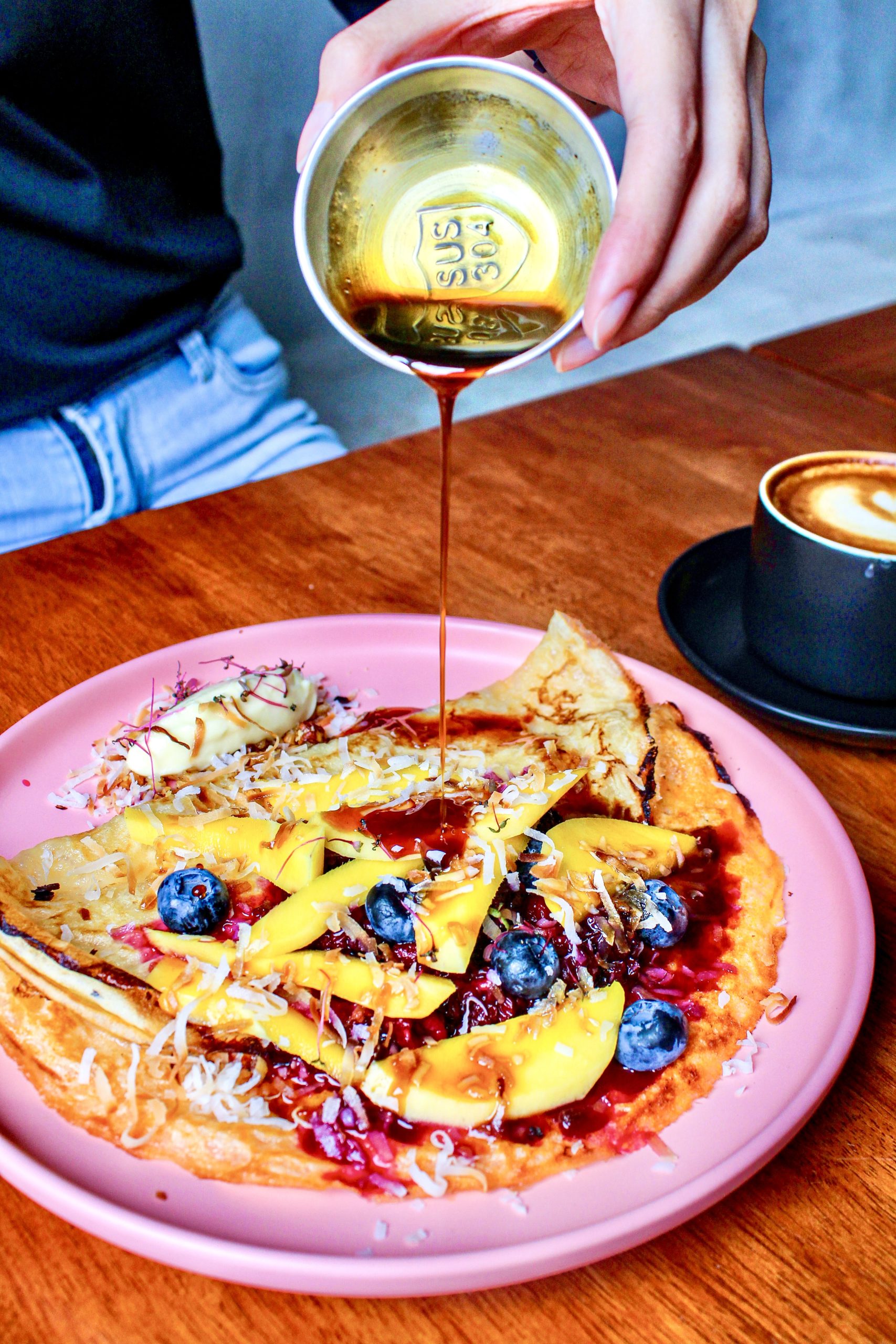 These gluten-free pancakes are akin to crepes, and made with rice flour. It's a vibrant dish that would instantly brighten up your palate, much like the colours! They're topped with coconut flakes, macerated berries, fresh mango, edible flowers and mascarpone. On the side, you'll get a coffee coconut syrup to add more depth and moisture to this dish!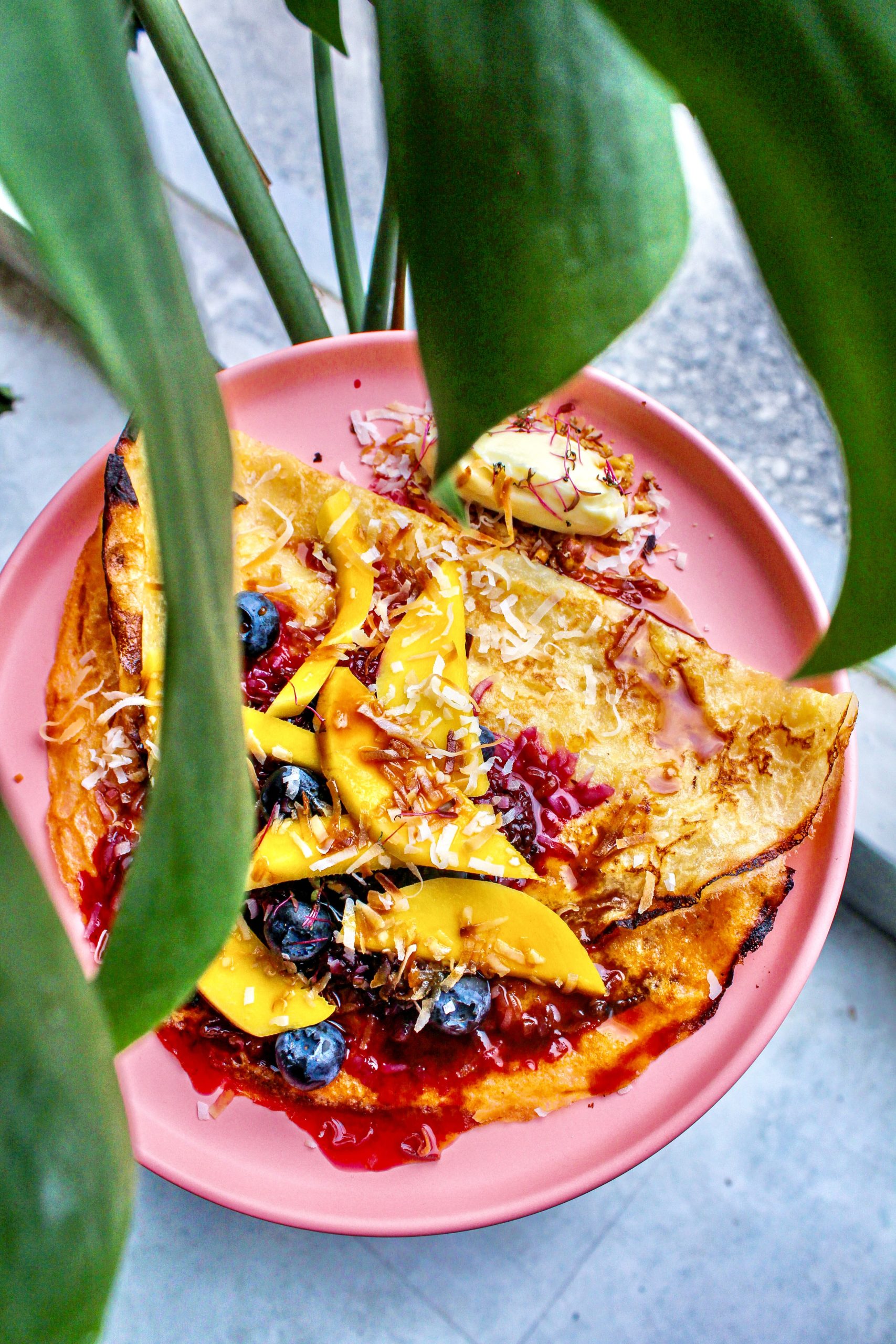 Smashed Avocado on Toast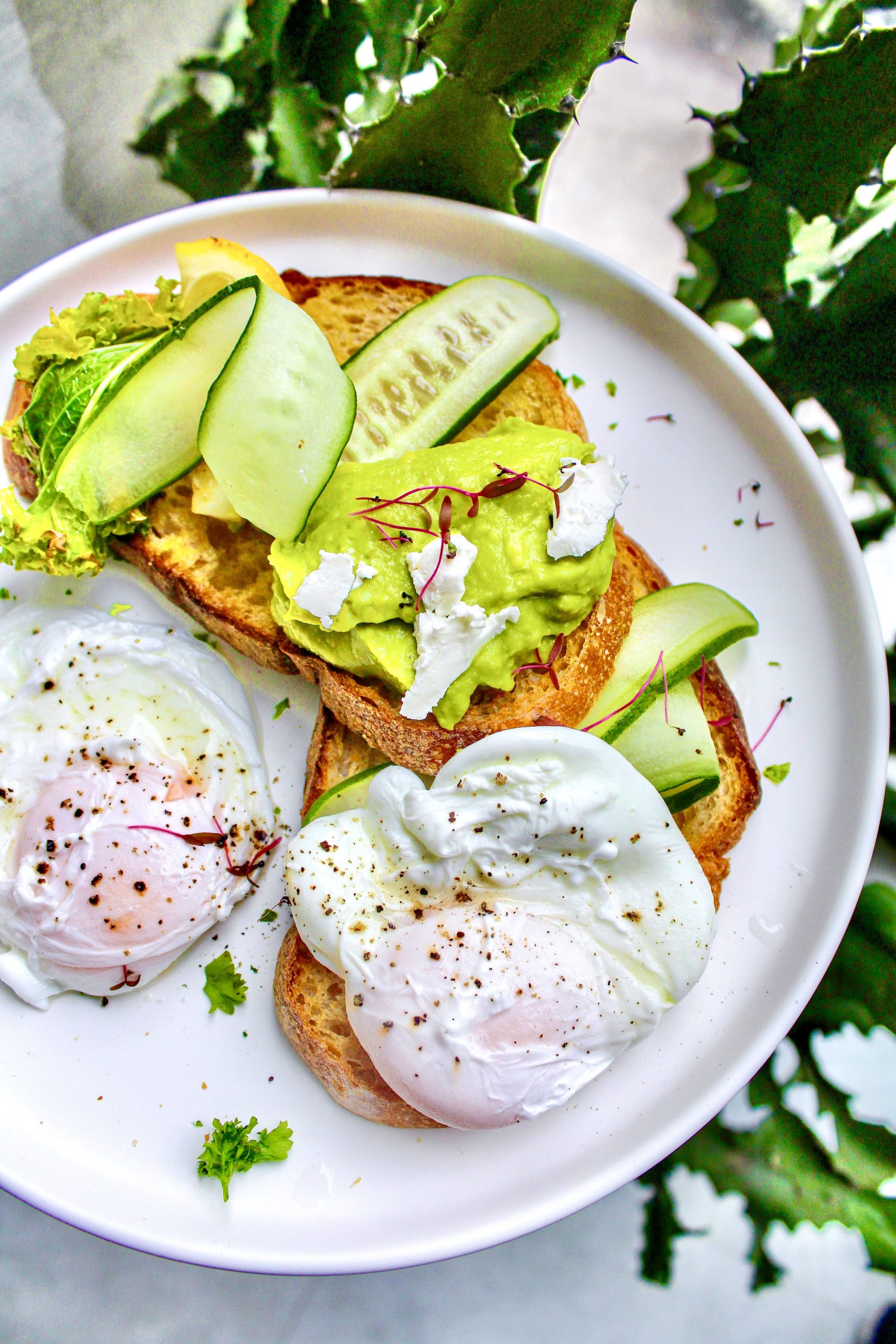 Next up, a classic brunch fave. The portion is generous, with two sourdough toasts instead of one. The avocado has a kick of acidity from charred lemon, with toppings such as feta, parsley, dill, and cucumber swirls! The poached eggs are cooked perfectly too, oozing deep orange yolks. A great dish to start the day!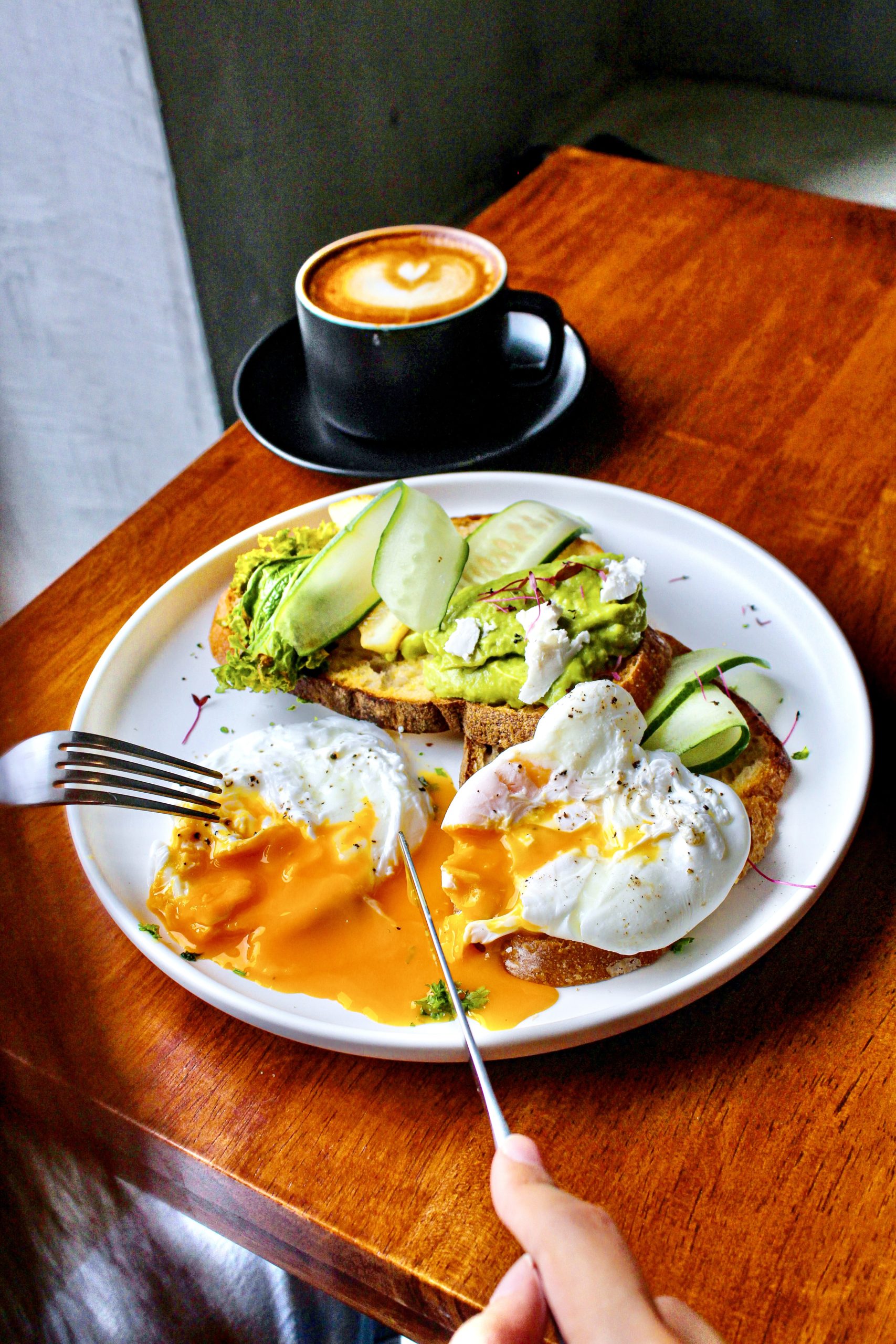 Mr Kim & Mrs Chi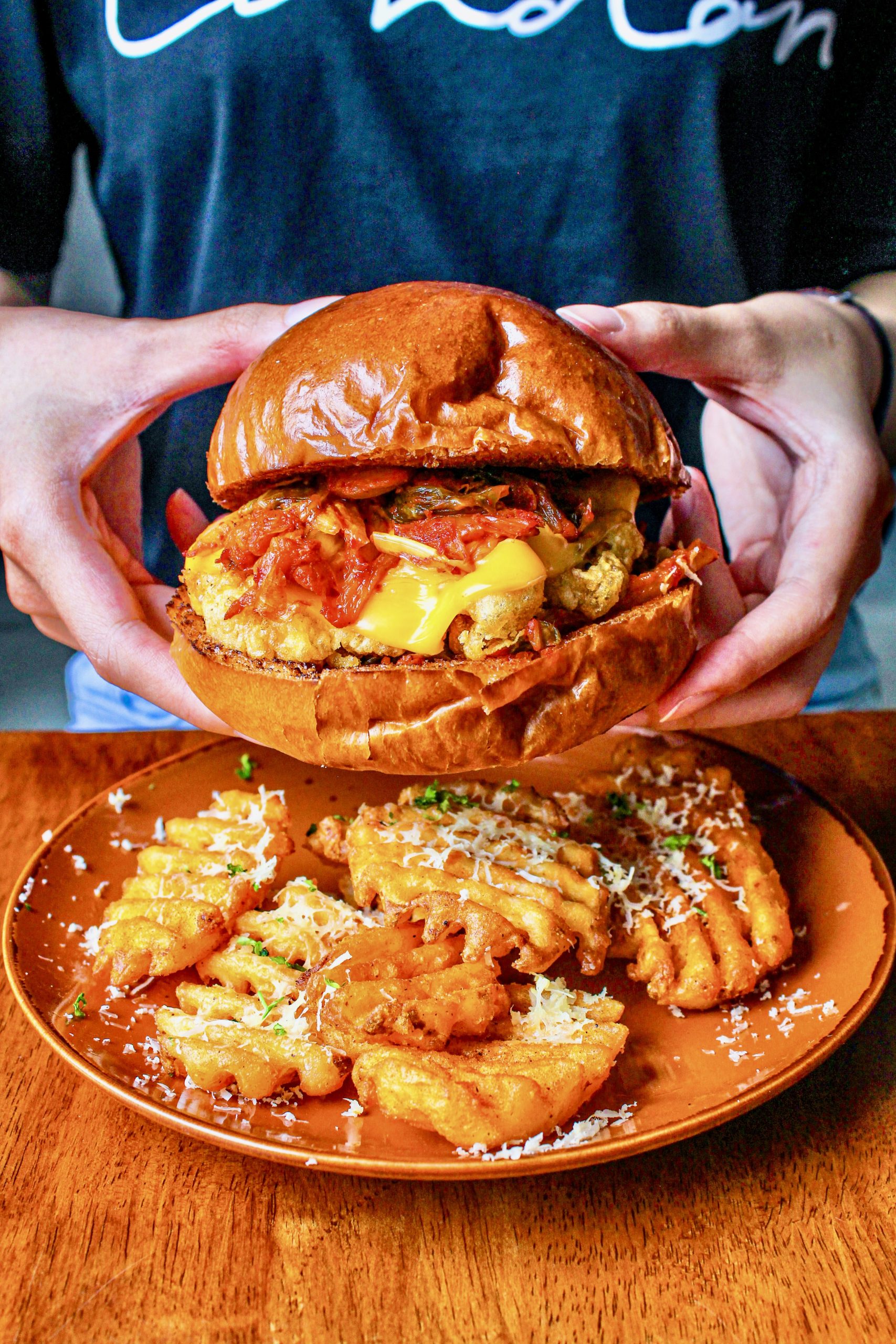 Need we say more? It's a kimchi chicken burger of course! Sealed between a brioche bun is a lovely fried chicken patty with cheeeese. The burger is thicc and incredibly juicy, giving you a bang for your buck! It's accompanied by crunchy waffle fries that are sprinkled with more cheese and herbs.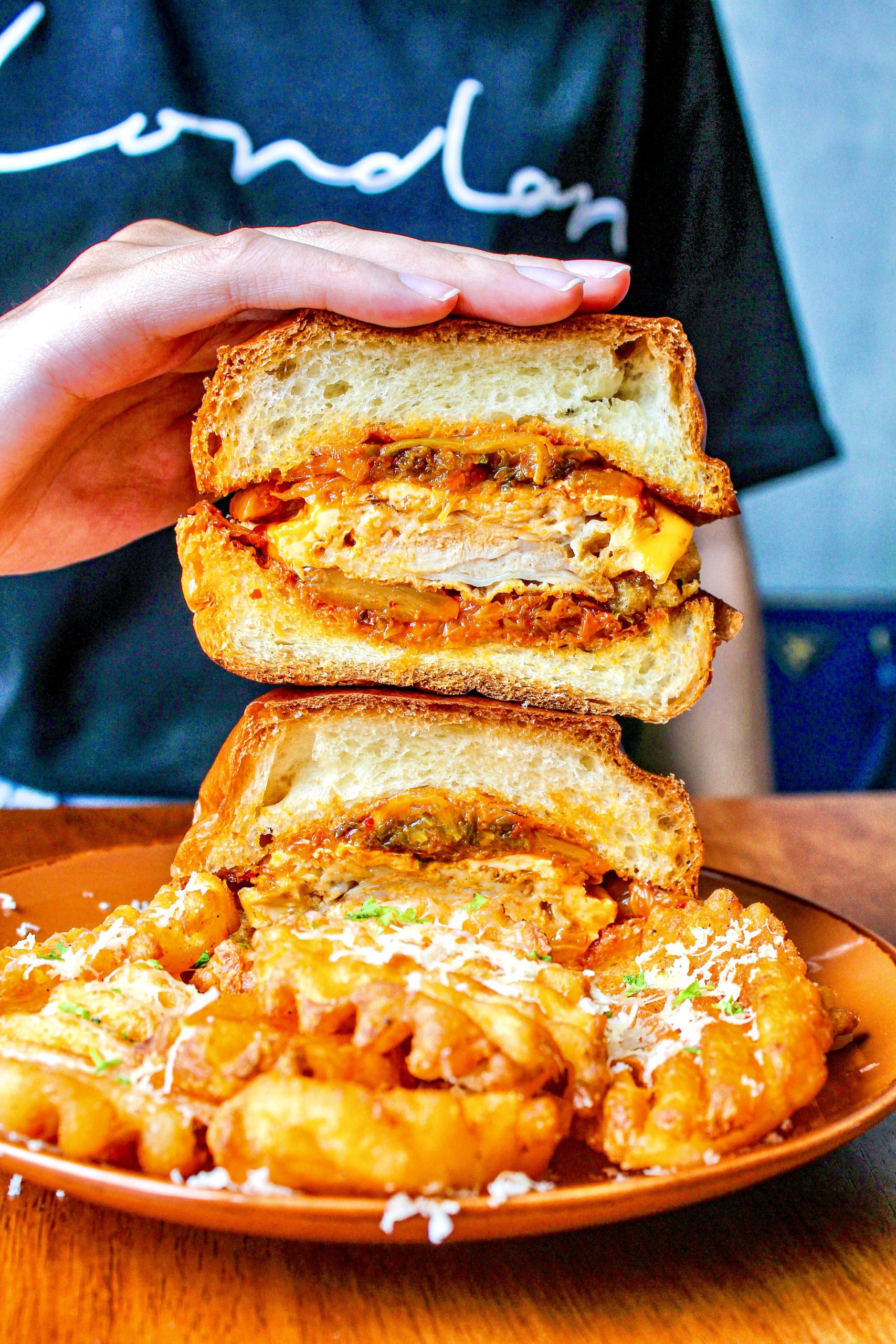 Venetian Slow-cooked Lamb Pasta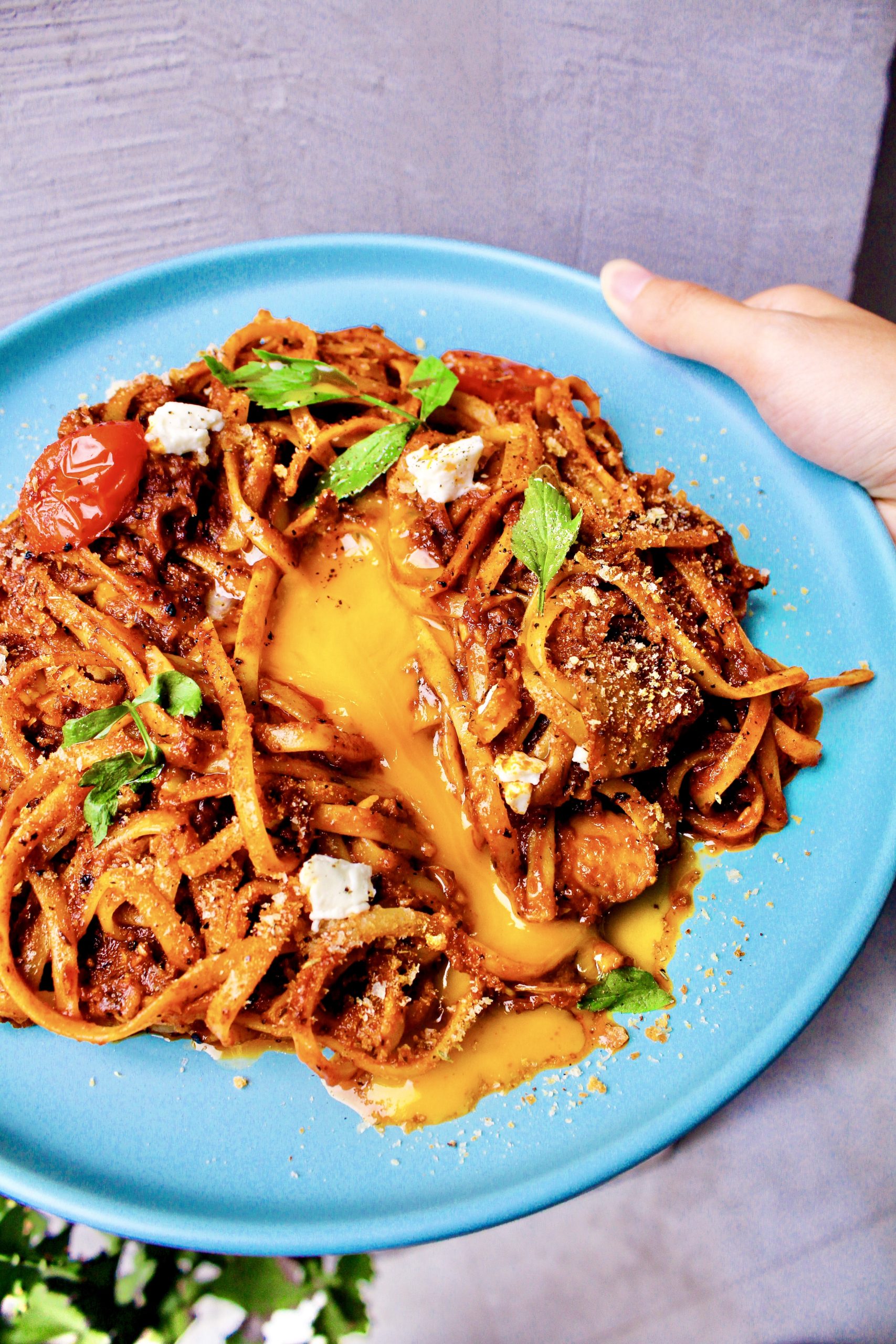 Now this is one hell of a dish to stop and stare at! The linguine is cooked to a bite (al dente, yay), and it completely soaks up every bit of the spiced tomato sauce. The slow-cooked lamb is tender and makes the dish so hearty. Adding to the richness is that yolk in the centre, which adds a creamy element to the whole plate!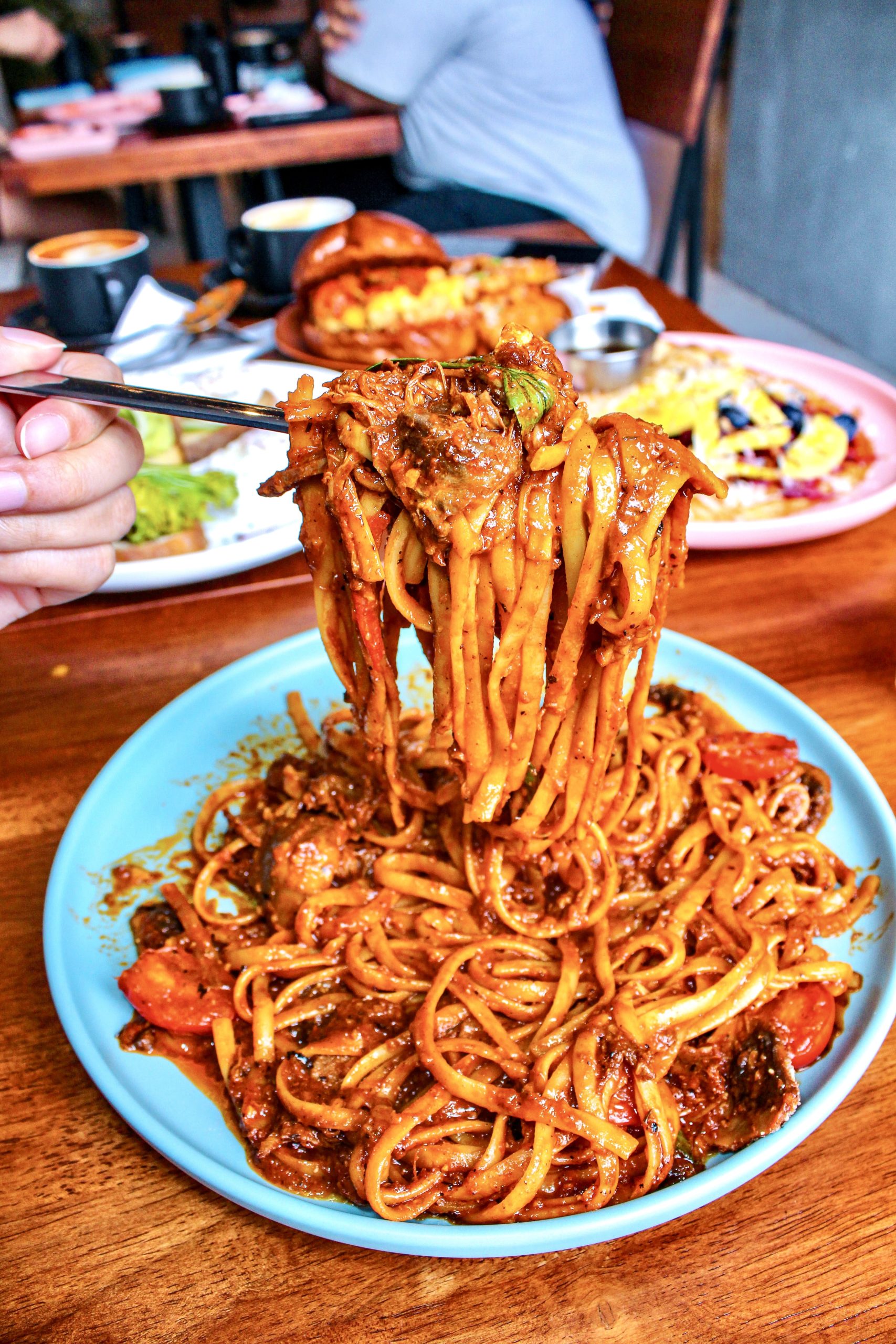 Drinks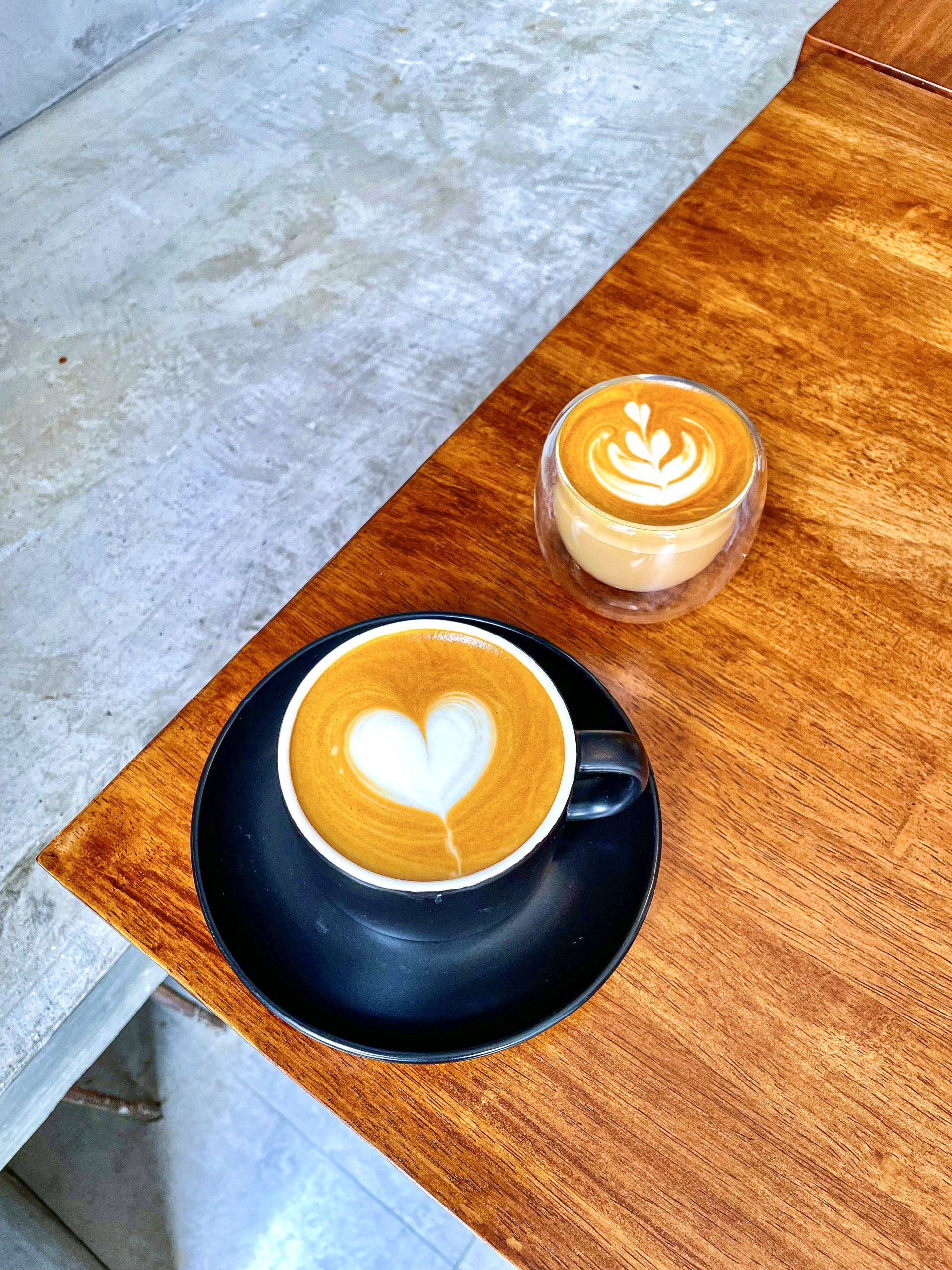 At Fox Paradox, they definitely know their stuff when it comes to coffee, using Colombian beans that are aromatic with a hint of fruitiness. Order your usual cappuccino, or latte here- you won't be disappointed!
Earl Grey Cinnamon Coffee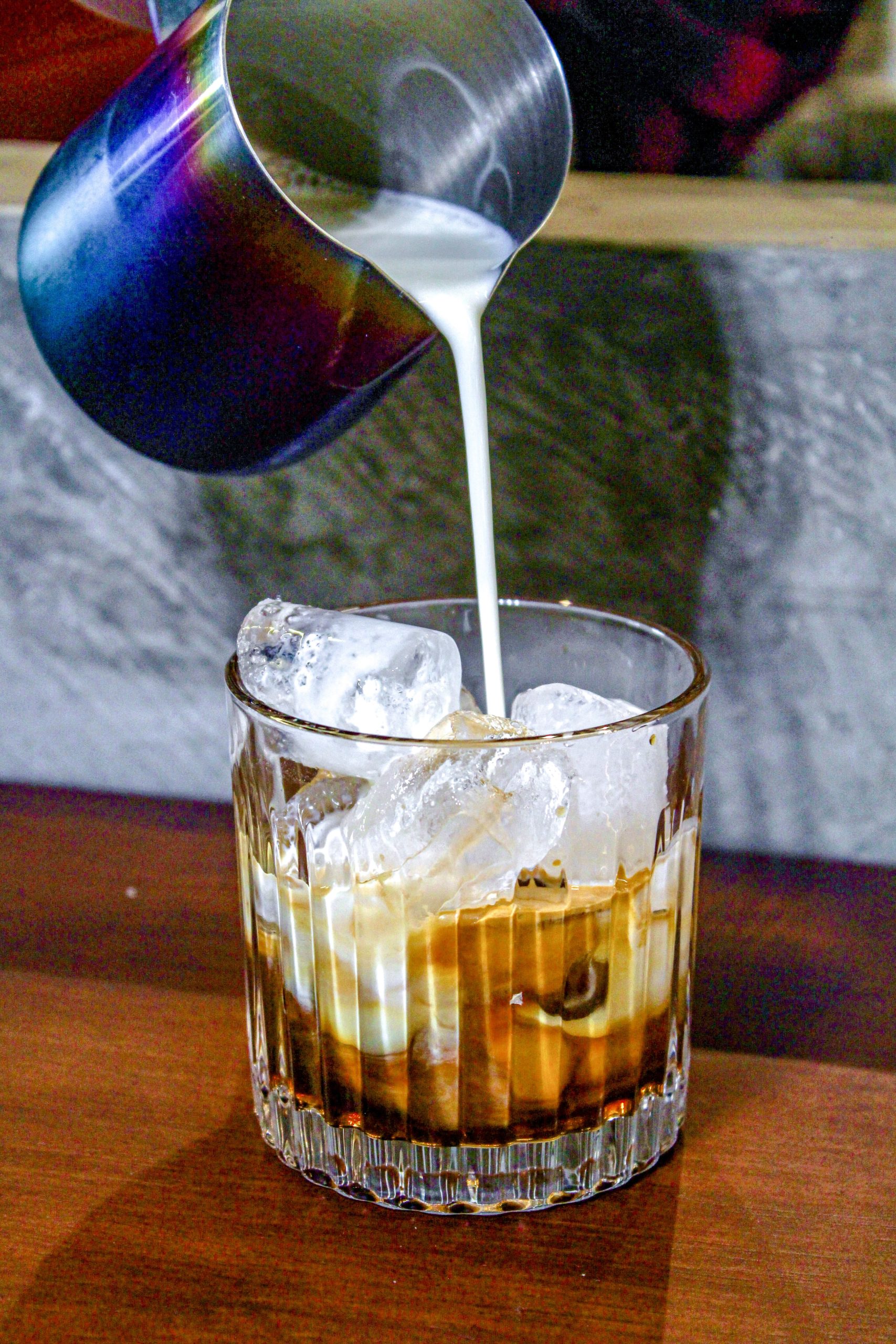 If there's one drink to try, it's their Earl Grey coffee! Infused with cinnamon as well, this cuppa will not only wake you up but also deliver in flavours.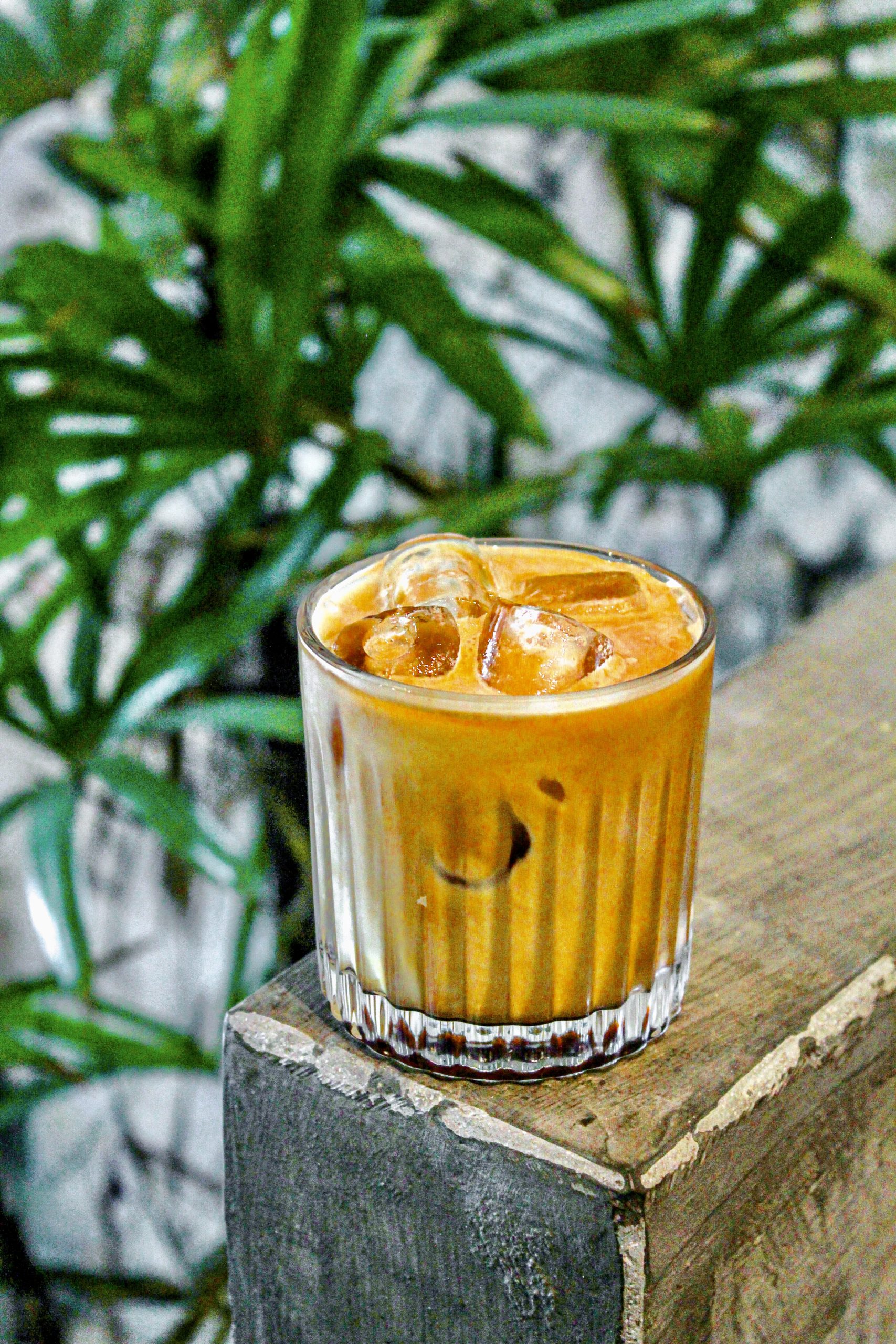 Spicy Mango Kombucha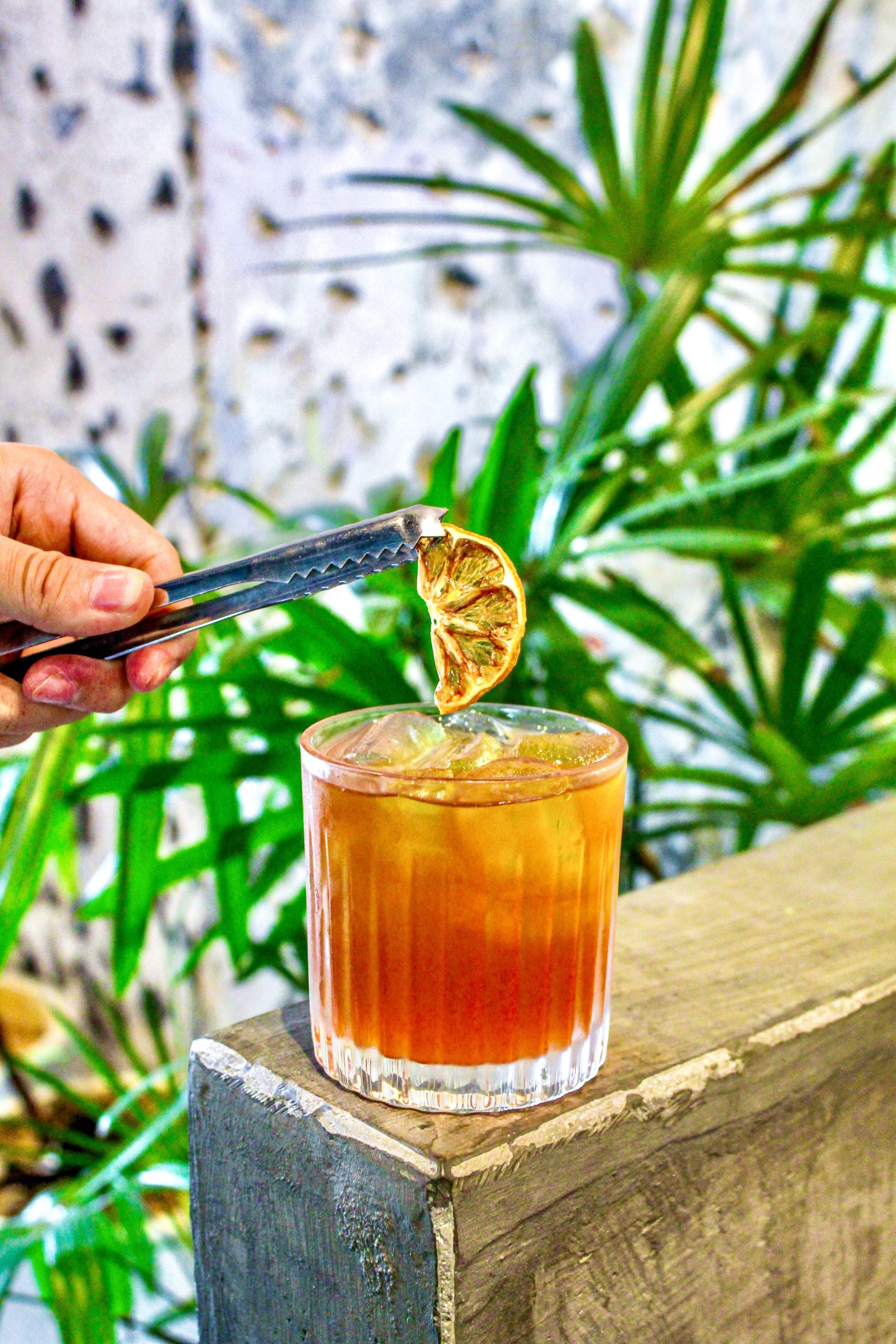 But of course, there is kombucha! Fox Paradox has home-brewed kombucha that may change seasonally, but as for now, the flavour is spicy mango! A refreshing drink for sure.
What Does The Fox Say?
Fox Paradox is currently running a promotion where you'll get a free drink (your choice) with any lamb or burger dishes! This is certainly not a café to miss, especially when there's loads of deliciousness to look forward too. They also do delivery via Grab and Beep It if you're craving a meal at home. Save this place and be sure to check it out with someone who loves brunch as much as you do! Bon appetit foodies!
Fox Paradox
Address: G02-G03 Ground Floor, The Grange KL, Jalan Ampang,55000 Kuala Lumpur, Malaysia
Opening Hours: 8:30am–6pm (Closed on Tues)
Contact: +6010-2187353
Menu: https://www.foxparadox.club/menu
Status: Muslim-friendly (pork-free)
Link(s): Instagram
Also read This Authentic Korean Chinese Eatery In KL Serves Jumbo Sized Jajangmyeon, Tangsuyuk & More
–
Now Playing, Catch New Episodes Every Friday At 7PM
New Shopee Deals: https://shp.ee/mwksseq
Lazada Everyday Low Price https://lzd.la/page
Track your parcel: https://trackie.my
–
We would like to invite you to join our New Telegram Group! We will regularly post about good food, casual promos, giveaways, and interesting findings in Malaysia.