Do you know of anyone who has discovered their passion and continued to pursue it until they make a name for themselves? Today, we will be sharing the story of a Malaysian-born woman who started her own 3D jelly cake venture, Jelly Alchemy in Australia.
3D Jelly Cakes That Are Too Pretty To Eat
Siew Heng Boon, 38, is born in Petaling Jaya, Selangor. She is currently residing in Sydney, Australia. Siew Heng has her own jelly cake venture known as Jelly Alchemy. Let's find out how it all started.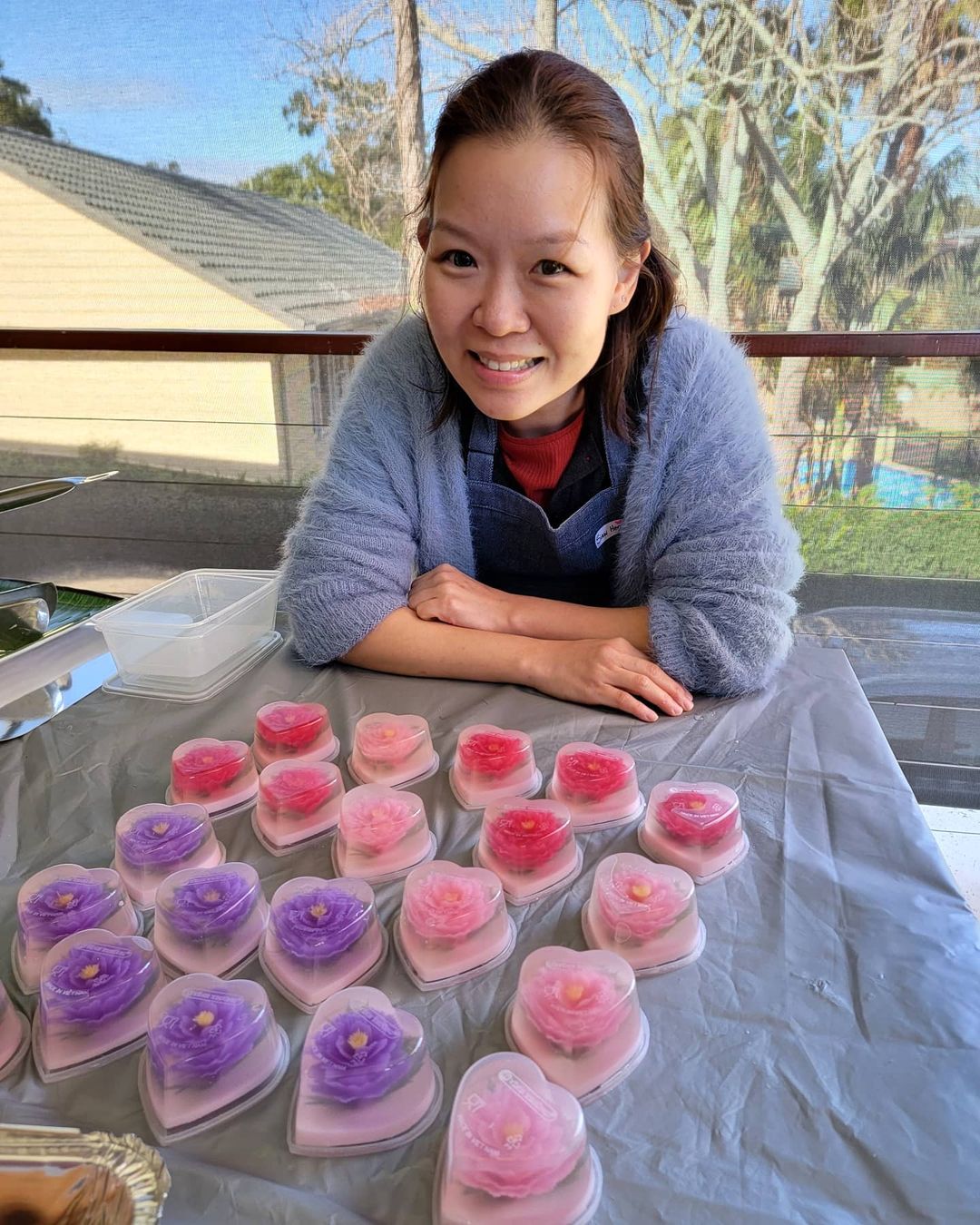 Photo: @siewheng83 (Instagram)
Siew Heng picked up the art of jelly cakes back in 2016 then she went on to take a course on making jelly cakes. After that, she continued practicing and uploading her pieces on her personal social media pages.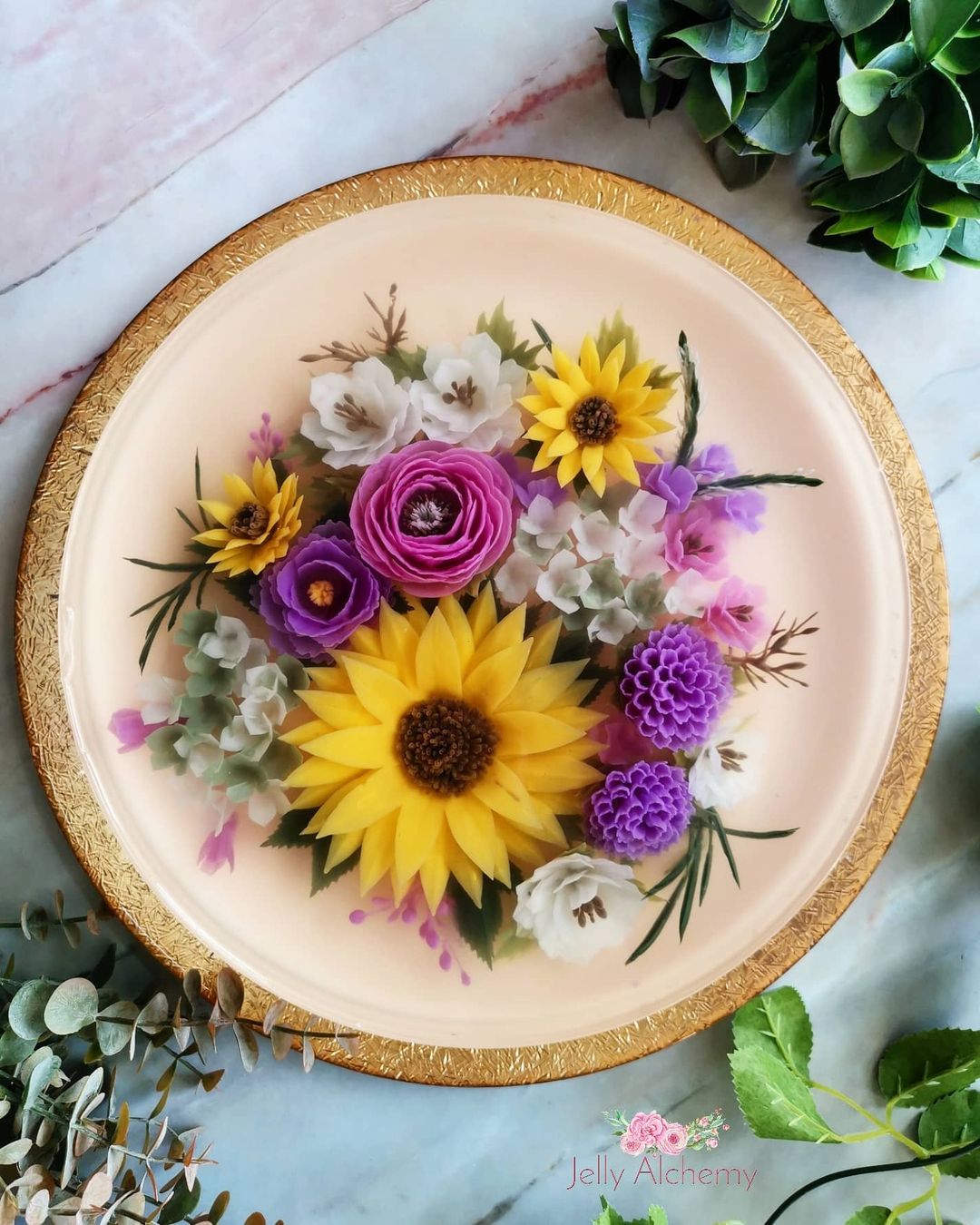 Photo: @siewheng83 (Instagram)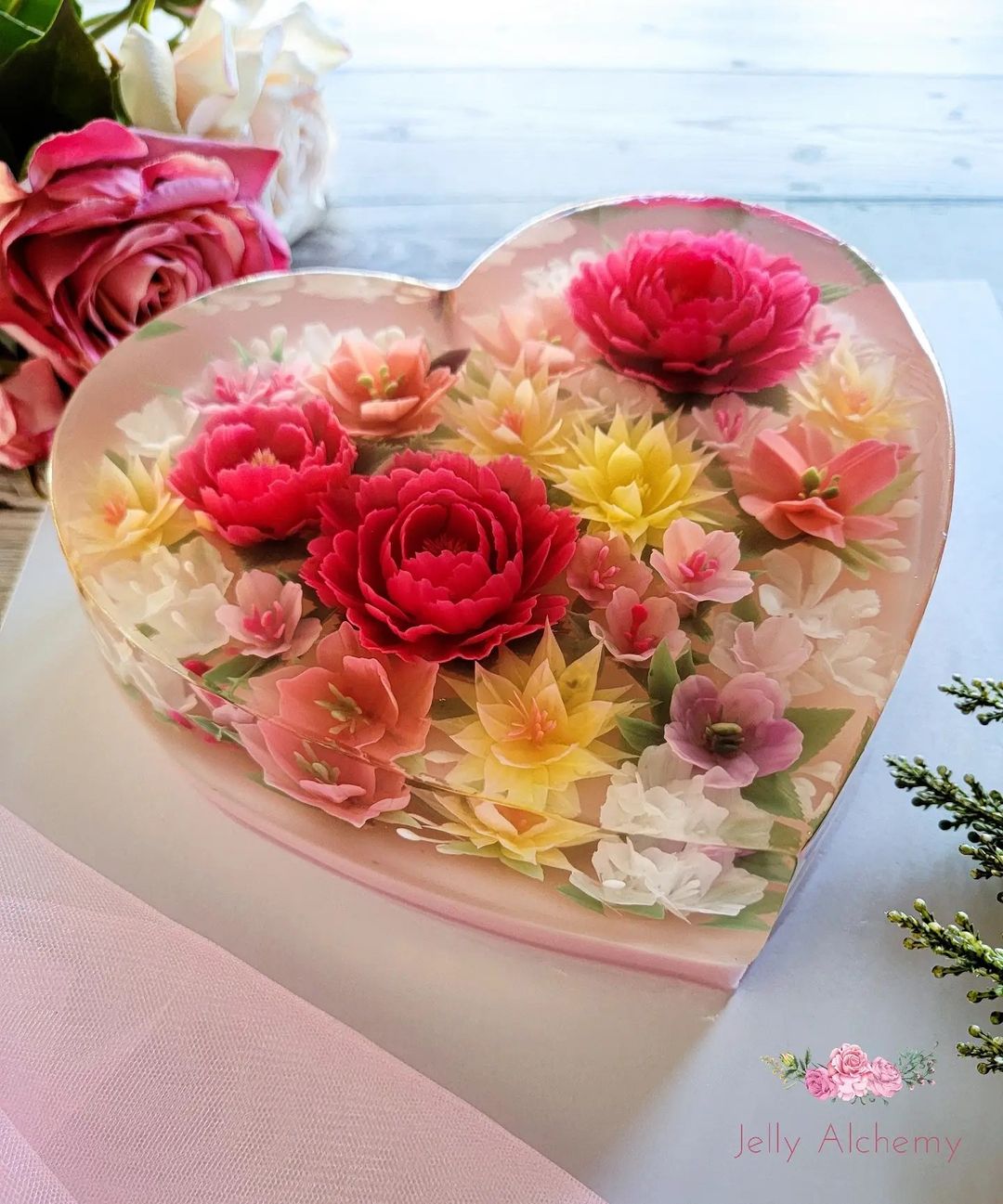 Photo: @siewheng83 (Instagram)
Soon after, her friends took notice of her beautiful pieces and began to place orders for them. However, at that time, Siew Heng did not have the confidence to make a profit out of the jelly cakes as she was still mastering the art.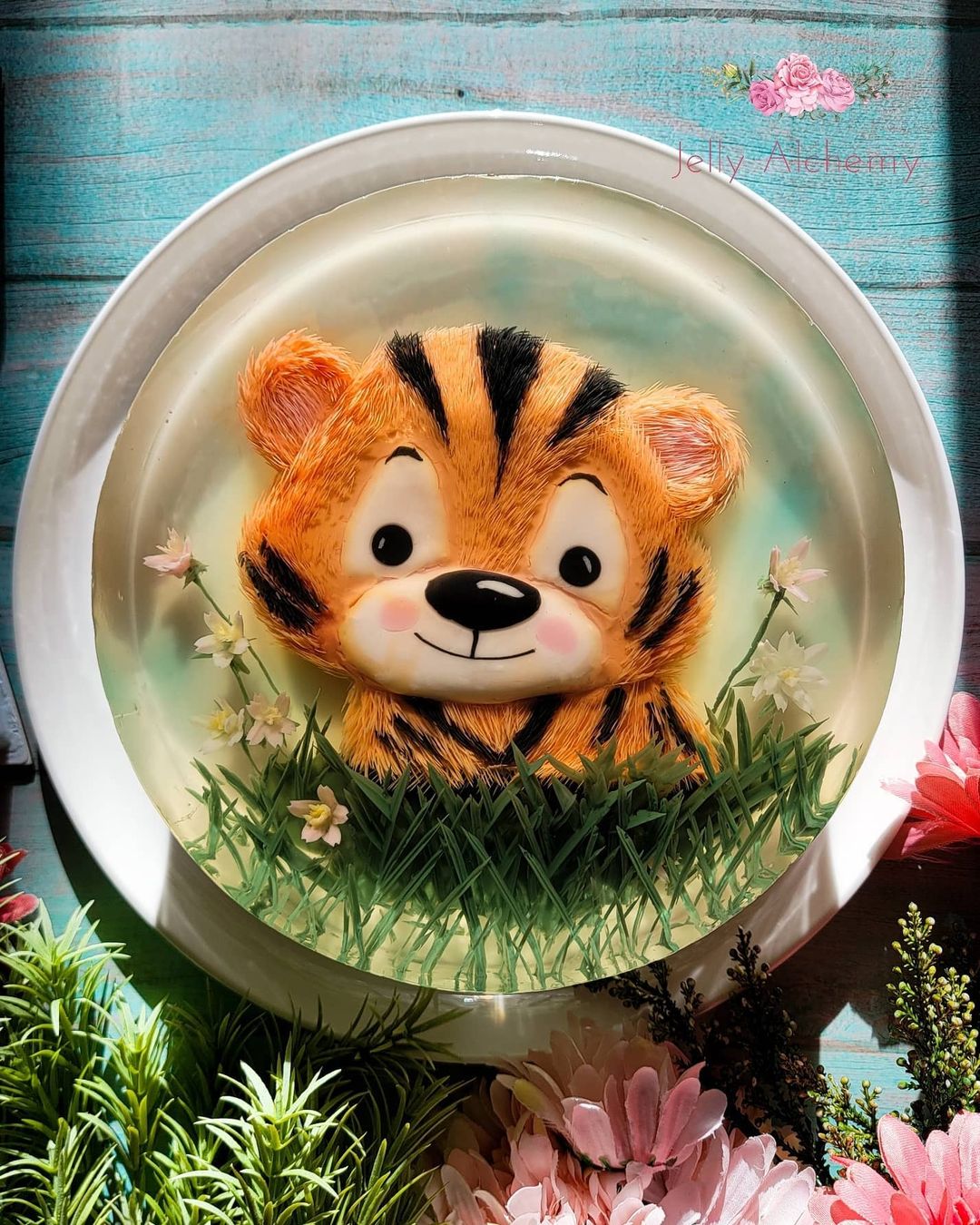 Photo: @siewheng83 (Instagram)
Her family members encouraged her to take up the orders and so she did. In 2017, Siew Heng established Jelly Alchemy in Sydney as she saw it as a business opportunity. At that time, there were not many jelly cake makers in Sydney.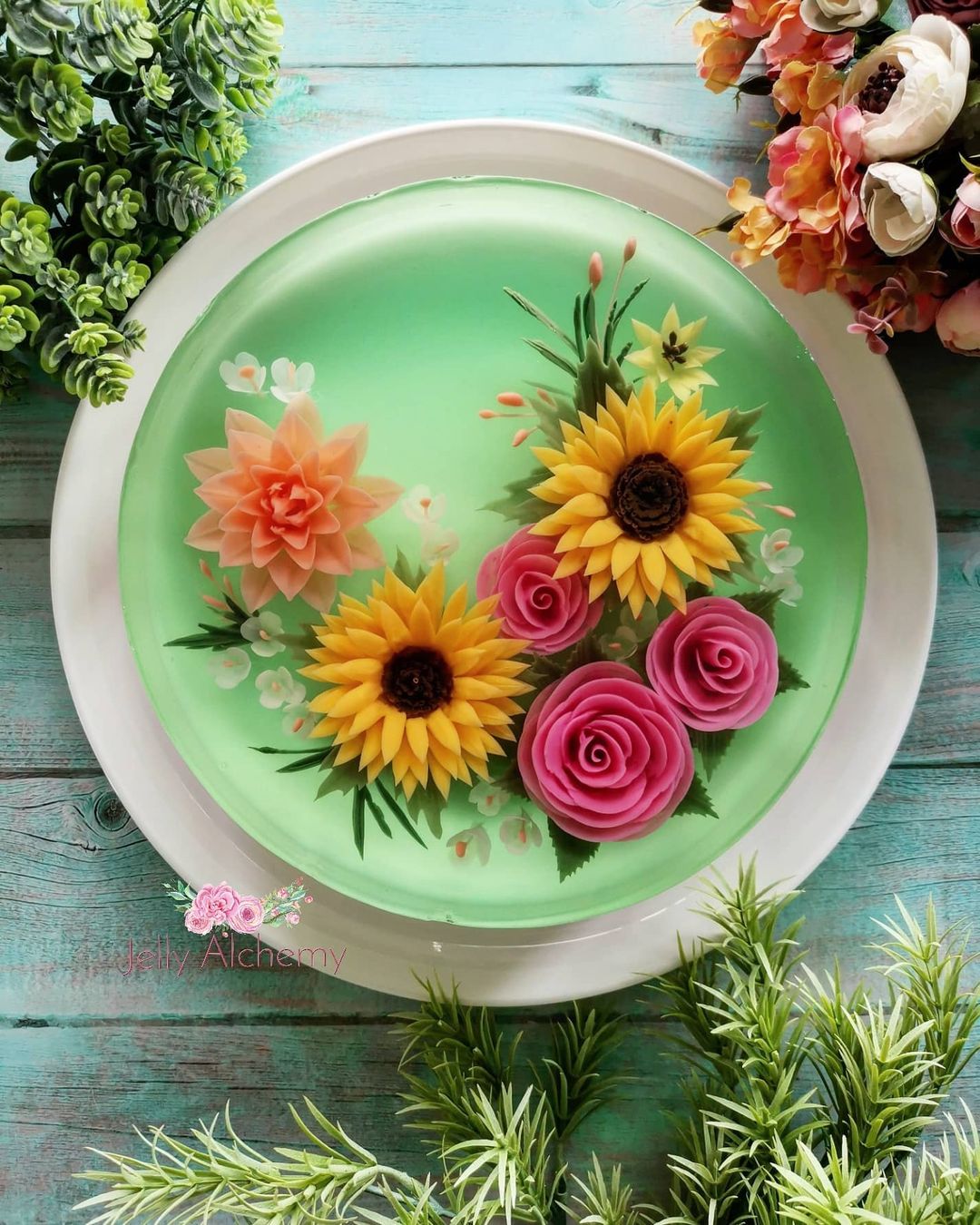 Photo: @siewheng83 (Instagram)
The art of making jelly cakes is definitely no easy feat. Each jelly cake can take up to 4 hours of meticulous work. The designs are injected into a clear jelly canvas petal by petal and made upside-down. This means that the end product can only be seen once you flip them over.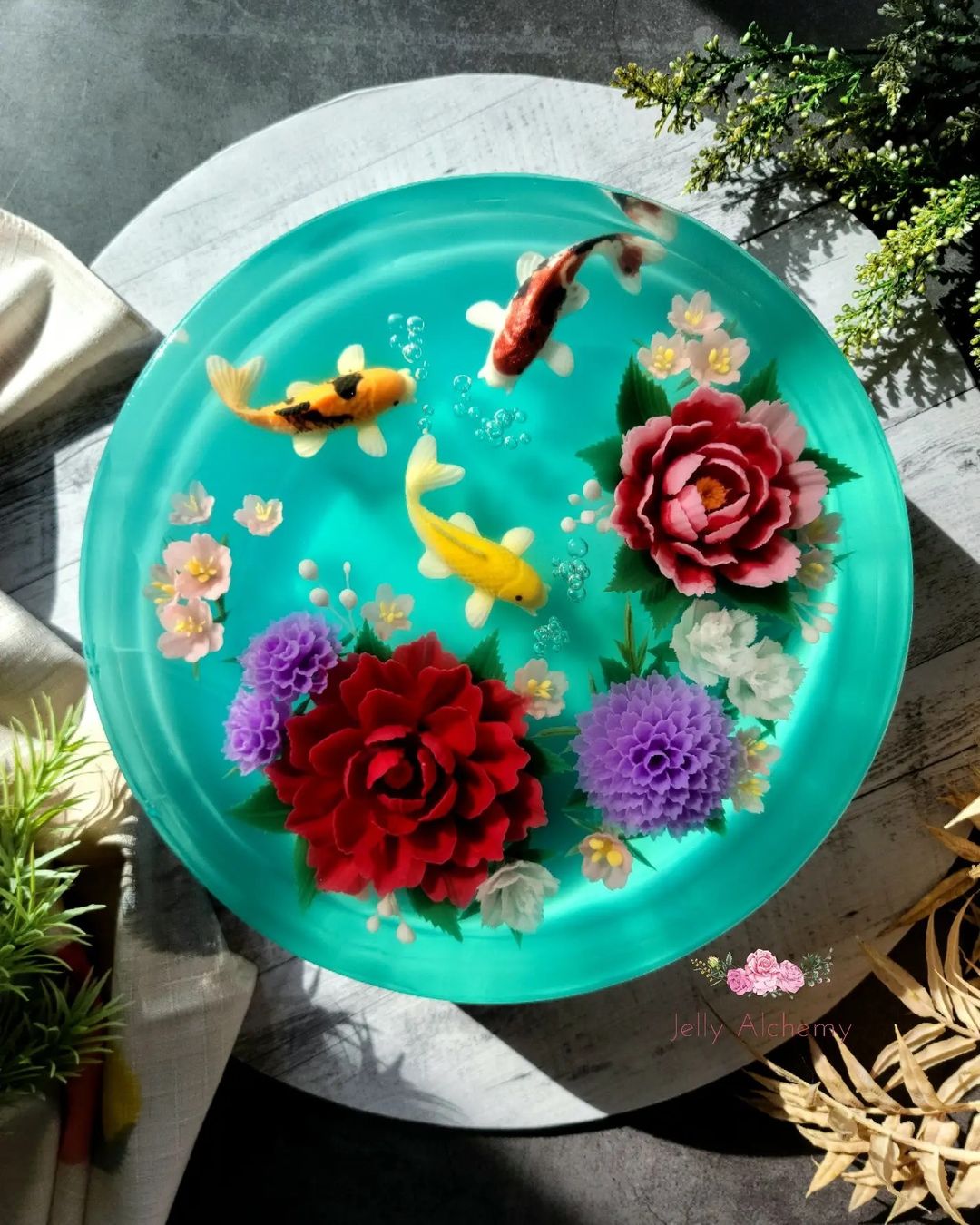 Photo: @siewheng83 (Instagram)
Siew Heng's jelly cakes designs comprise beautiful floral ones, one with a Koi fish pond and a magical unicorn one which took her 9 hours to complete! Aside from creating beautiful jelly cakes for celebrations, she also conducts her own jelly cakes-making classes.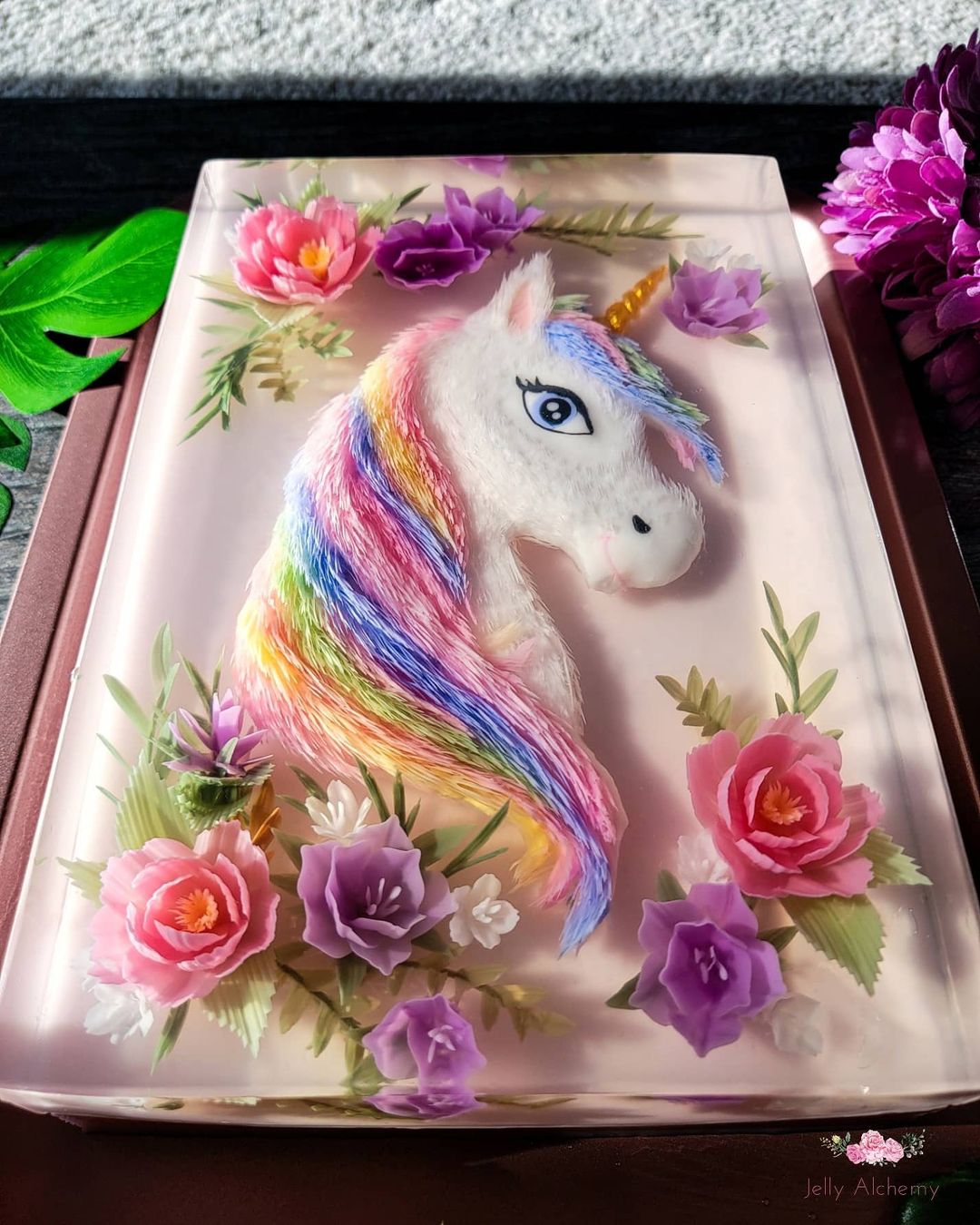 Photo: @siewheng83 (Instagram)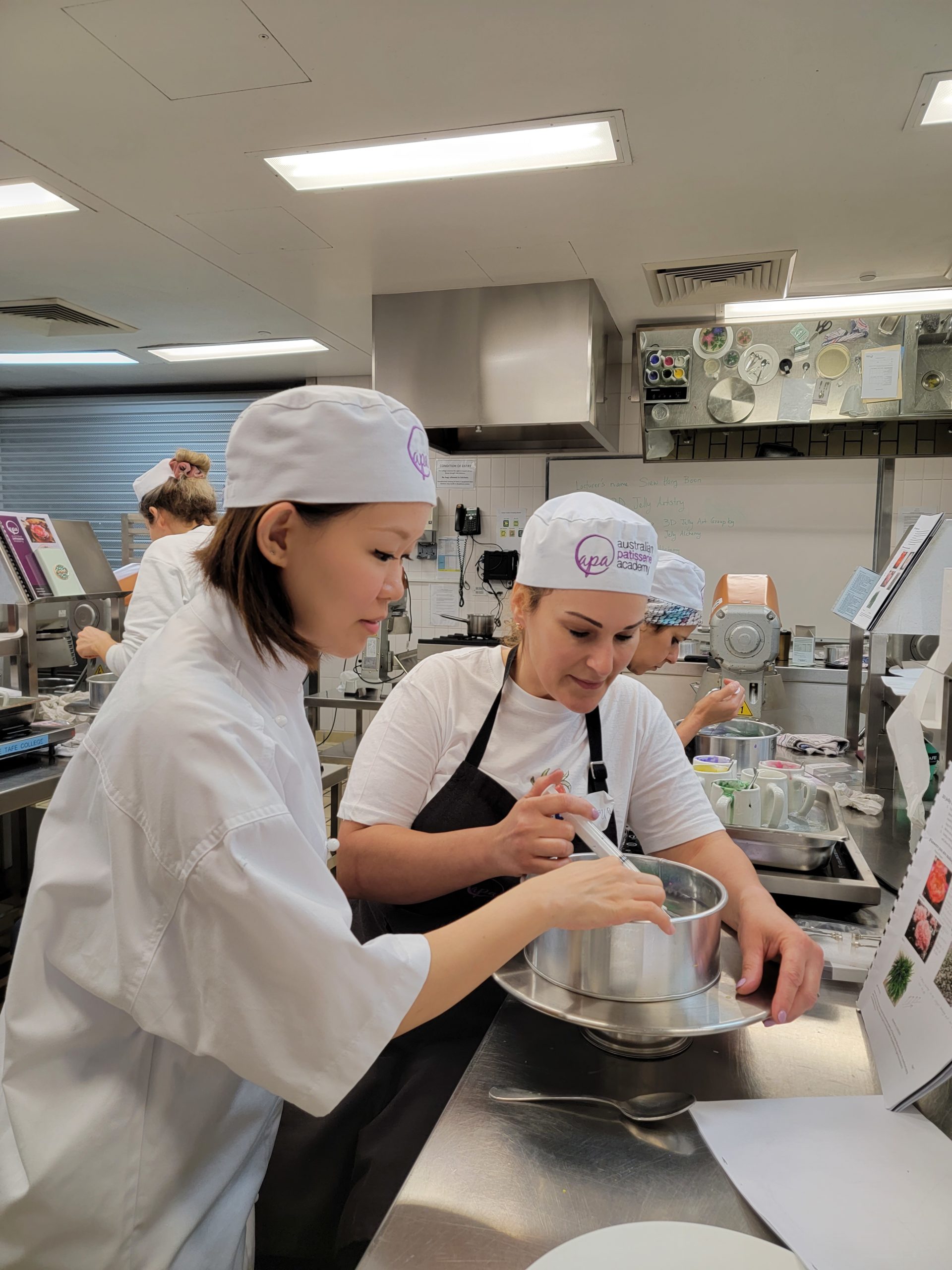 Photo provided to KL Foodie
After 4 years of teaching and crafting jelly cakes, Siew Heng launched her very own Jelly Alchemy's Seaweed Jelly Powder amidst the pandemic. Seaweed Jelly Powder is more suitable for 3D jelly art.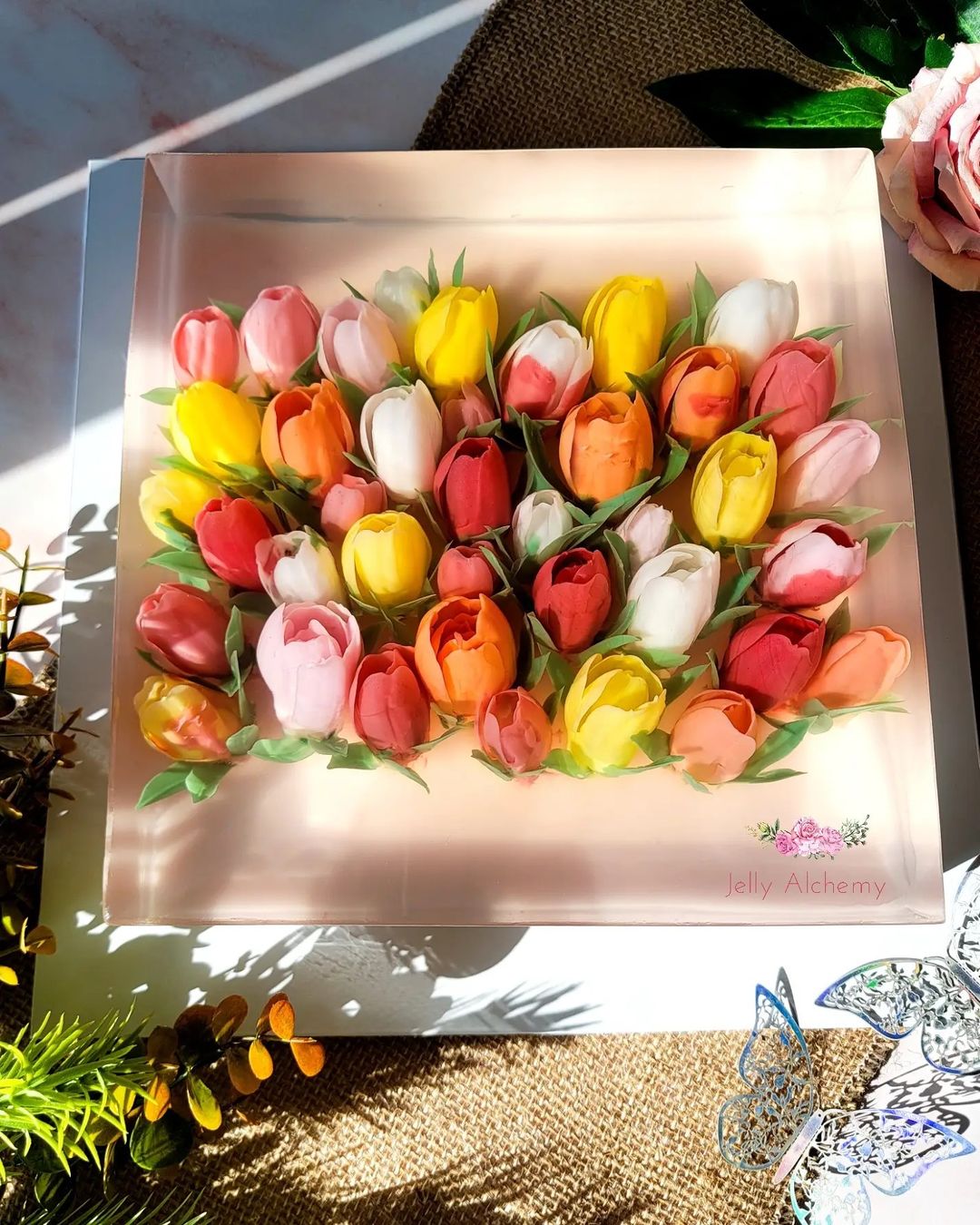 Photo: @siewheng83 (Instagram)
When asked how the pandemic has affected her venture, Siew Heng said, "The pandemic has taught me to adapt to survive. A lot of my hands-on classes were cancelled. Hence, I had to move to online courses instead (something which I never considered pre-Covid)."
"However, through this direction, I was actually able to reach out to more people internationally and enrich their lives with a valuable skill," she said.
"I also learned through many trials and errors and most importantly, do not give up after failures," said Siew Heng.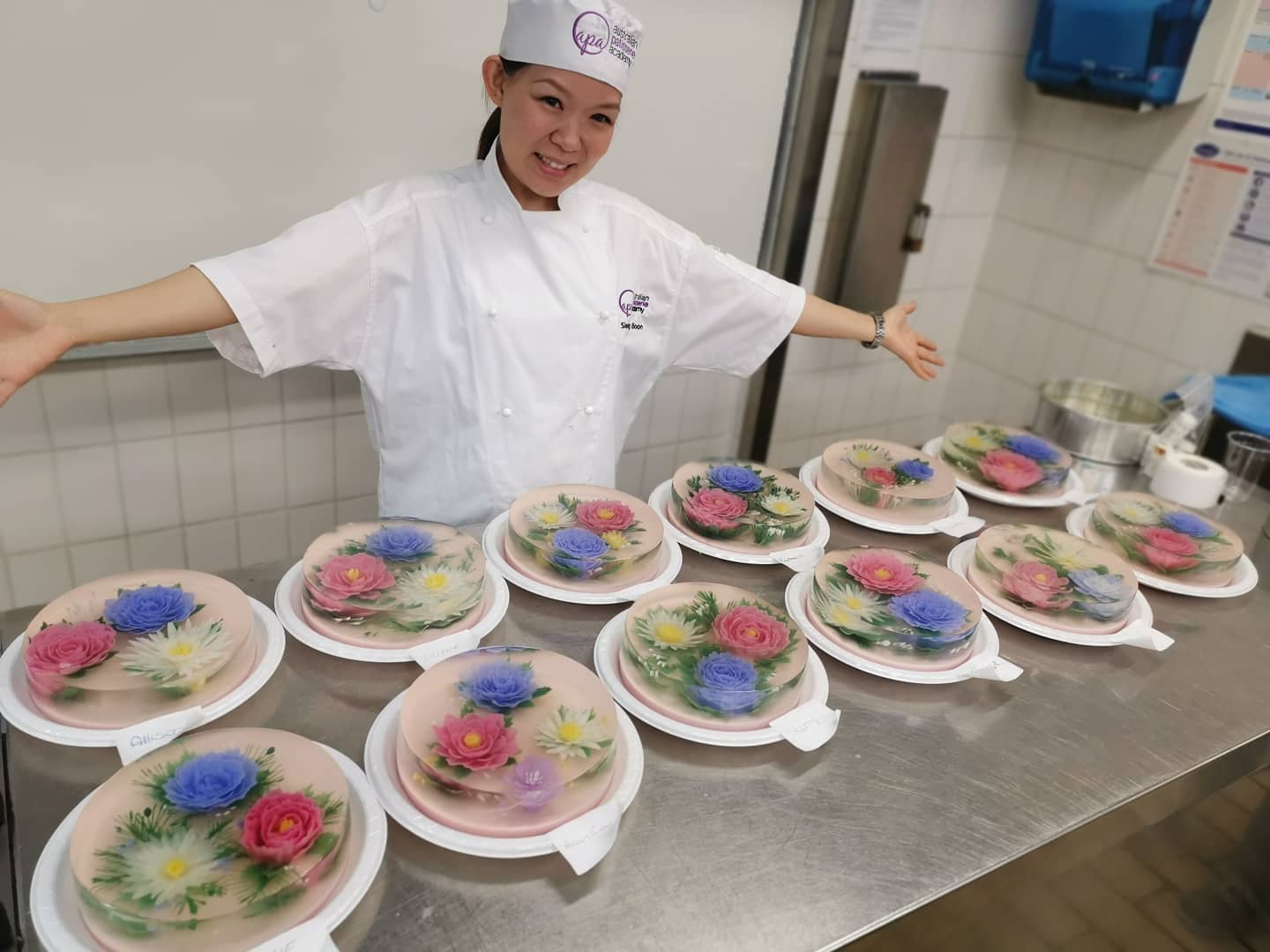 Photo: @siewheng83 (Instagram)
Truly A Malaysian Pride
As a start-up business dealing with the pandemic, continuously braving through obstacles is what took Siew Heng and Jelly Alchemy to greater heights. She will be launching online masterclasses and releasing new floral tool designs to add to her current range.
Watch how Siew Heng crafts a beautiful jelly cake in this video:
Link(s): Website | Instagram | YouTube
Check Out: 29-Year-Old M'sian Doctor Switches Career, Now Makes Stunning Wedding Cakes In Ipoh
Now Playing, Catch New Episodes Every Friday At 7PM
New Shopee Deals: https://shp.ee/mwksseq
Lazada Everyday Low Price https://lzd.la/page
–
We would like to invite you to join our New Telegram Group! We will regularly post about good food, casual promos, giveaways, and interesting findings in Malaysia.