As the country goes on a MCO once again, a number of businesses are not allowed to open during this period of time. But we all know that businesses have been suffering since the very start of the first MCO. With that, one of our beloved cinema chains – MBO Cinemas has bit the bullet and bids its final farewell to the netizens on Facebook.
MBO Cinemas Signs Out From The Scene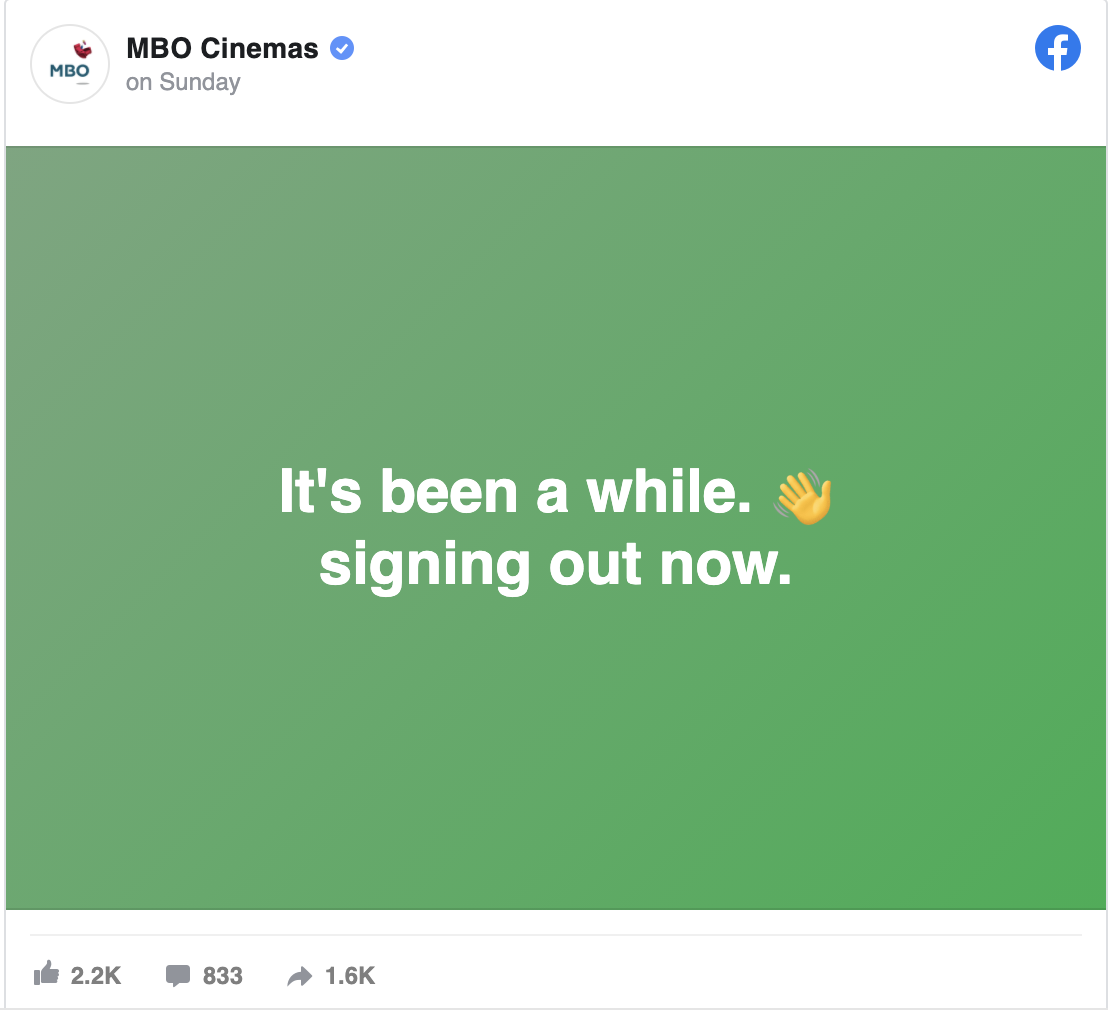 A post went up yesterday as the admin of MBO Cinemas Facebook page posted a status update indicating that they're signing out from the page. The post read "It's been a while. Signing out now." The post went up right before the announcement of a nationwide MCO for nearly a month. Many netizens have poured in comments reminiscing on their fondest memories of MBO Cinemas.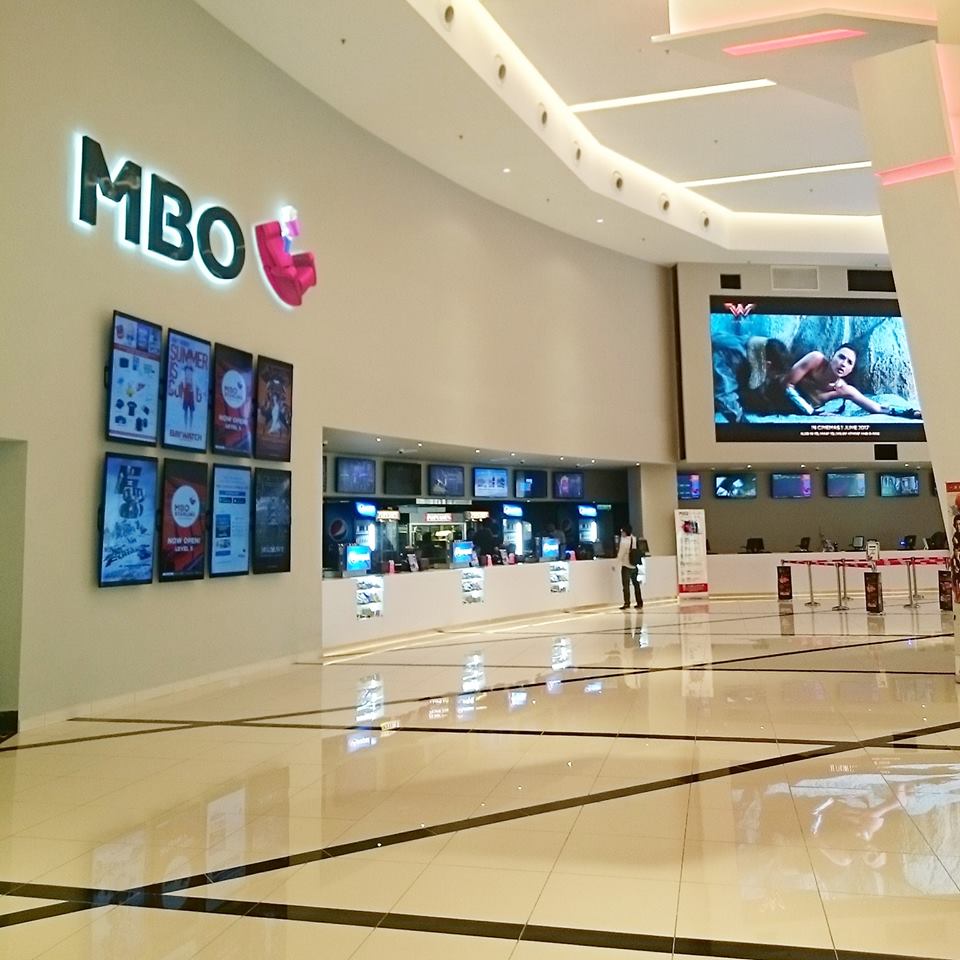 Back in early March this year, it was revealed that Golden Screen Cinemas (GSC), which is owned by PPB Group Bhd, has acquired the majority of cinema assets from the operators of the MBO chain of cinemas. According to the report by TheEdge Markets, the acquisition comes amid the challenging environment for the cinema industry, which has been hit hard by the MCO. MBO currently has a total of 27 cineplexes across 10 states.

As MBO Cinemas admin has commented on its post, this may be a hint that the page won't totally disappear but rather with a new management team behind it. Will it be one of the admins from GSC? We will have to wait to find out for more updates!
What Do You Miss Most About MBO Cinemas?
Either it's the two free tickets you get to claim on your birthday month, or maybe one of the largest screen at its Starling Mall outlet, there's something we'll all miss about our times spent at MBO Cinemas. It's definitely sad to see another business shutting down due to the pandemic. What's your fondest memories about it? Let us know in the comments below.
READ All States In Malaysia To Enforce MCO 3.0 Starting 12 May To 7 June 2021
AND Stay Home And Stay Connected With Your Loved Ones This Hari Raya With Lipton
–
We would like to invite you to join our New Private Community Group! Here you are free to ask questions, share your love for food, and explore the Klang Valley community! We will also regularly post about casual promos and latest findings.
Click on the button below and hunt good food with us today!