Hello, foodies! Don't we all love the smell of freshly baked goods? There's nothing quite like the smell of fresh bread that sends our tummies rumbling. Talking about bread, there's one in particular that we all love to eat and that certainly is – Mexican Coffee Buns! Or, otherwise known to us locally as, Rotiboy. Check out this simple recipe below to make fluffy Mexican Coffee Buns!
Fluffy Mexican Coffee Buns (Rotiboy) Recipe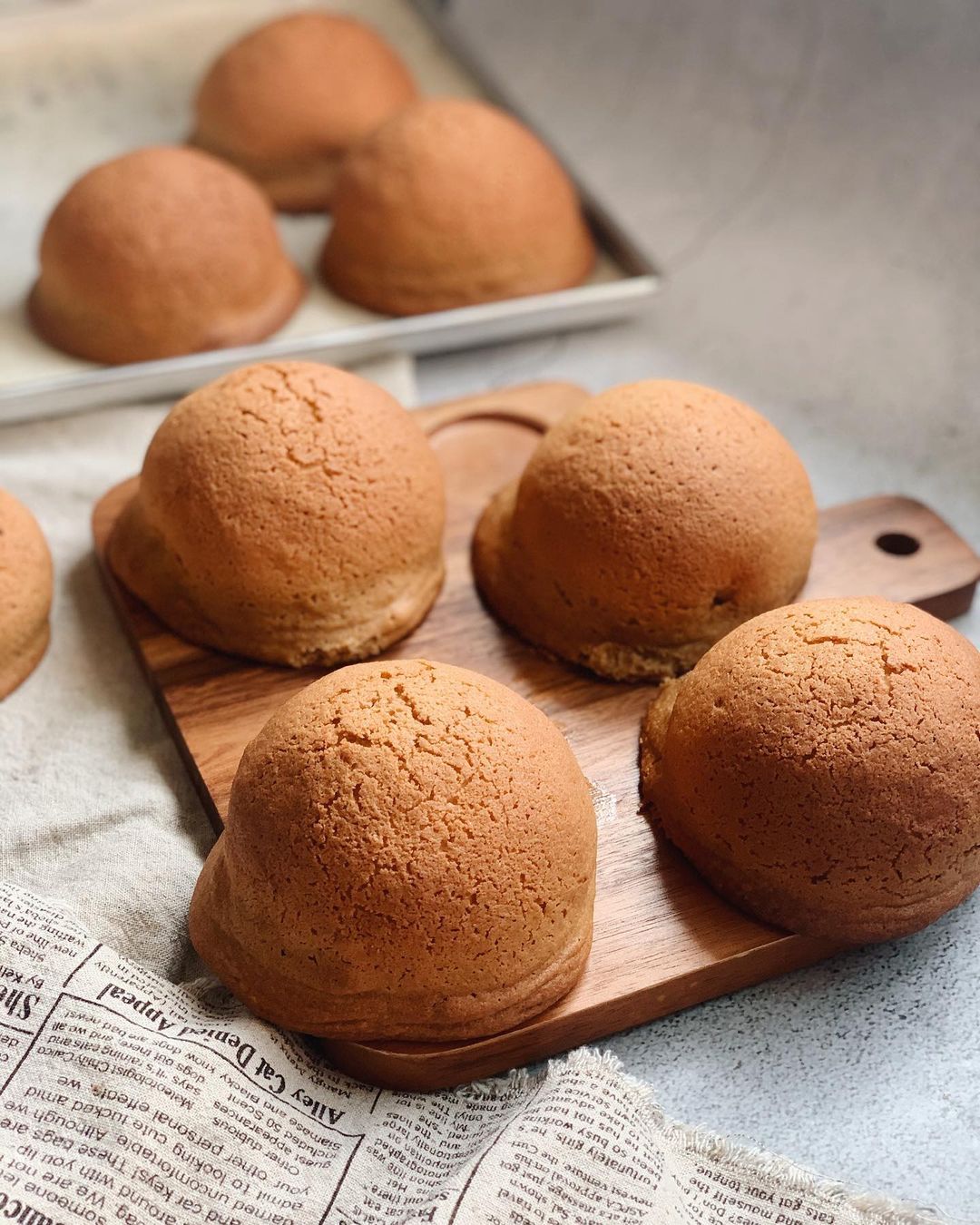 Coffee + bread? Name a better duo, we'll wait. It is no doubt that Mexican Coffee Buns are secretly our guilty pleasures. The fluffy bread and delectable coffee taste (and smell) is what rumbles our tummy and it's no wonder we can eat a bunch of them! If you have some time off today, try your hand at making them your own!
Ingredients (Bread Dough)
(A)
130g milk
30g butter
30g sugar
1 tsp (4g) instant yeast
(B)
260g high protein flour
1/4 tsp salt
(C)
80g butter cut to 8 pieces (10g each) (note: keep in freezer)
Method (Bread Dough) – Using a stand mixer
1. Add flour, sugar, salt, instant yeast, and milk in mixing bowl. Use a dough hook and knead 8 minutes.
2. Add softened butter and knead another 5 minutes.
3. Remove dough from bowl, shape to a round shape, place in a bowl, cover with damp cloth and proof 45 mins.
Note: If you don't have a stand mixer, you can mix with a spatula or your hands.
Click this link to get a hand mixer now.
Ingredients (Coffee Topping) 
1.5 tbsp instant coffee powder + 1/2 tbsp hot water
100g butter
90g icing sugar
2 eggs
130g self raising flour
Method (Coffee Topping)
1. Cream butter and icing sugar for 3-4 mins till fluffy. Add eggs one at a time and cream.
2. Add flour and mix till combined.
Instructions To Bake Below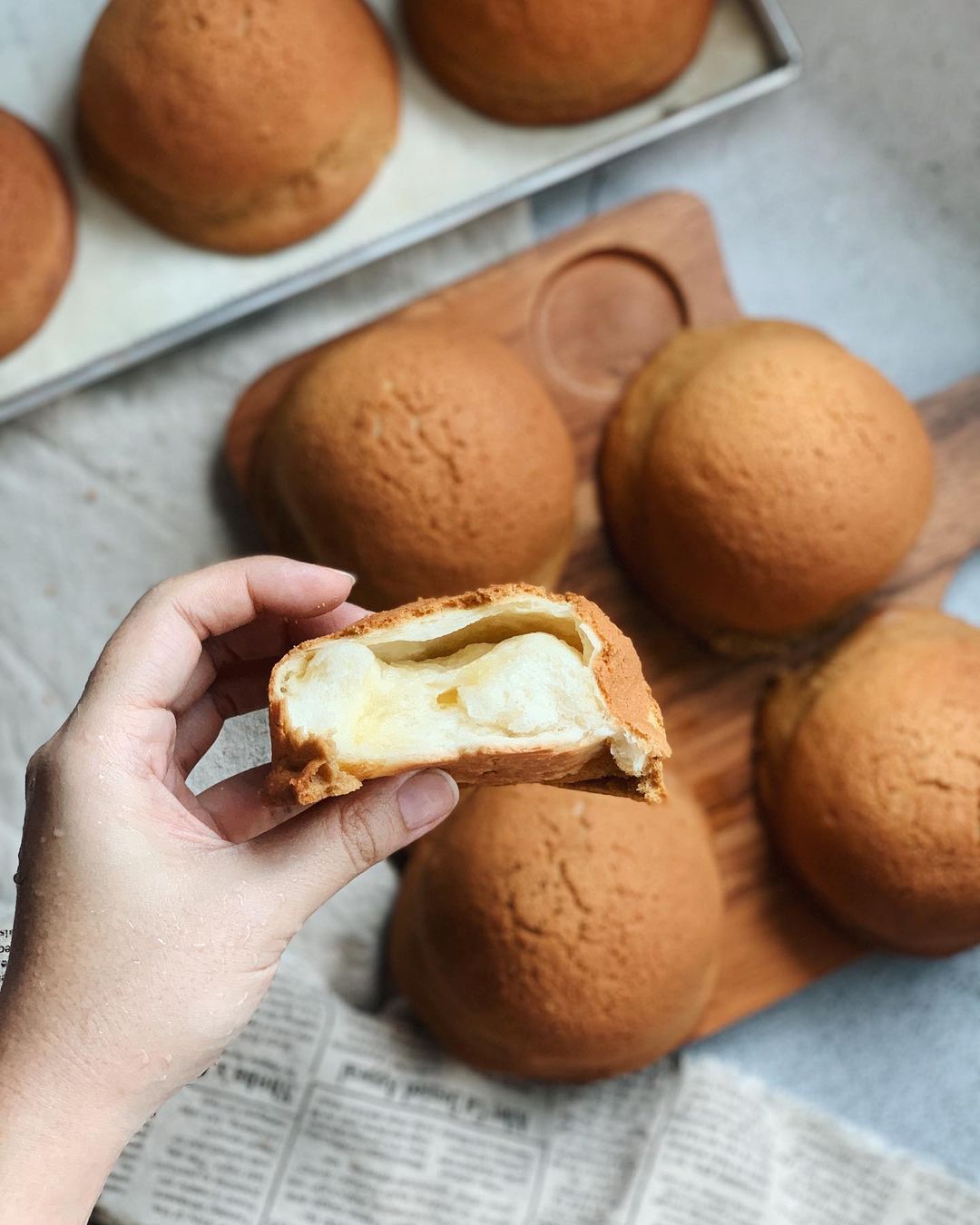 Assembly (To Bake)
1. Once dough is proofed, punch and degas. Divide into 8 and lightly shape into balls.
2. Let it rest under damp towel for 5 minutes.
3. Take 1 dough, invert, roll flat with a rolling pin. Put 1 piece butter, close and seal it. Shape into a round ball.
4. Place on a tray. Repeat with the rest.
5. Cover with damp cloth and proof another 45 mins.
6. For the coffee topping, it should not be too hard or too soft, if too soft, place in the fridge till ready to use.
7. 10 minutes before the 45 minutes is up, preheat oven to 180c. Pipe coffee topping in circular motion on the top till half full.
8. Bake 180c for 20 minutes.
Rotiboy Recipe Video (Credit: @sweecooks)
Although this recipe will take some time, we bet that the results are delicious! So, get all of these ingredient the next time you go grocery shopping and try your hand at making some Mexican Coffee Buns! Once you know how to, you can enjoy them at home anytime! Share with us your photos in the comment section below once you've tried this recipe! We'd love to see it!
Recipe and photo(s) credit: @sweecooks (Instagram)
READ Starbucks Launches 2 NEW Summer Drinks; Neapolitan Frappuccino & S'mores Frappuccino
ALSO READ Here Are 5 COVID-19 Home Test Kit That Are Approved by KKM & How To Read The Results
Now Playing, Catch New Episodes Every Friday At 7 PM
Are you excited yet? Catch Foodie Canteen on Spotify, YouTube, and Apple Podcast or anywhere you get your podcasts with new episodes every Friday at 7 PM. Happy listening!
Foodie Canteen is brought to you by Good Foodie Media; the team behind KL Foodie, Penang Foodie, Johor Foodie, Singapore Foodie, Bangkok Foodie, Halal Foodie and Foodie 大马吃货.
New Shopee Deals: https://shp.ee/mwksseq
Lazada Everyday Low Price: https://c.lazada.com.my/t/c.Y5ZB6V
–
We would like to invite you to join our New Private Community Group! Here you are free to ask questions, share your love for food, and explore the Klang Valley community! We will also regularly post about casual promos and the latest findings.
Click on the button below and hunt good food with us today!