We all know that replacing regular cooking oil with olive oil is always a healthier and better choice. But then you head down to the supermarket and find yourself overwhelmed with the different types of olive oil. So, where do you start? Let's admit that a bottle of olive oil has a steep price so experimenting with all types isn't exactly too friendly for your pocket. Fret not because this fellow Malaysian is here to share the differences. Time to save this article up!
Malaysian Shared Helpful Info On Various Olive Oil
Olive oil is considered a healthier version of oil as it contains high antioxidant content and plant-based monosaturated fats. Additionally, it also has Vitamins K and E, especially in extra virgin varieties. To understand the differences, let's first start off with the basic varieties of olive oil.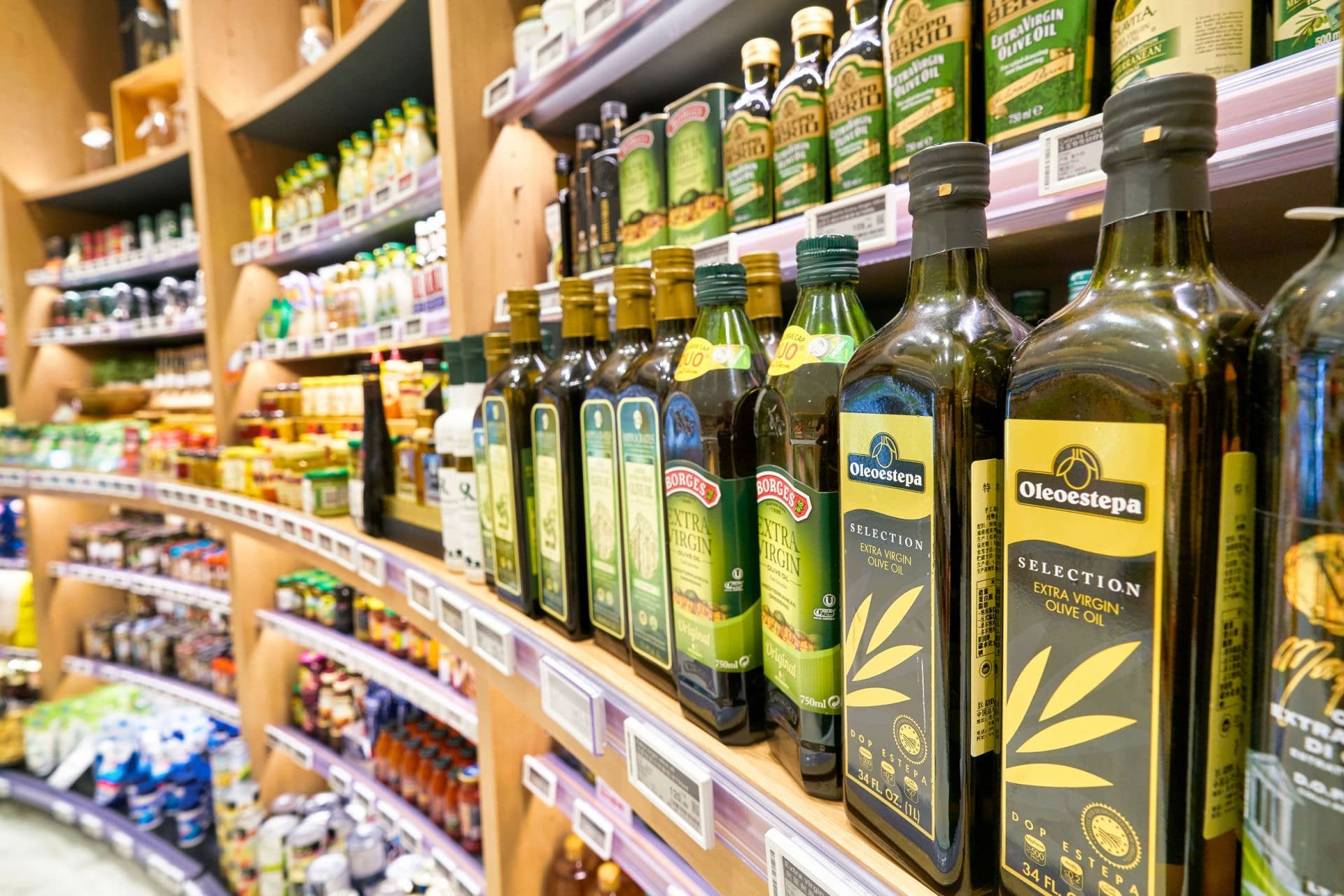 Extra Virgin Olive Oil (EVOO)
Organic Extra Virgin Olive Oil (OEVOO)
Virgin Olive Oil (VOO)
Pure Olive Oil
Pomace Olive Oil
Now according to Azzatie Intan Suraya, she has briefly listed the differences between these few types of olive oil. 
A. EVOO & OEVOO
These types are the purest form of olive oil, made by 'cold pressing' olives. OEVOO uses olives that are planted organically (with no chemicals or insecticides), thus making this cost slightly higher than EVOO.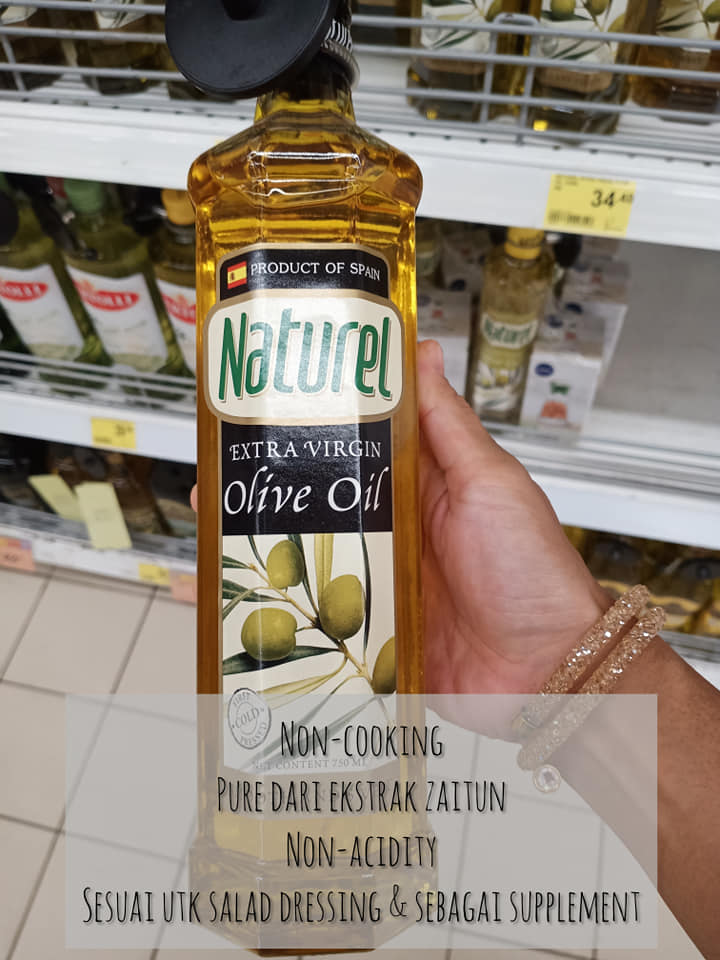 Photo: @Azzatie Intan Suraya (Facebook)
Also, both EVOO & OEVOO have very low smoke points, making them unsuitable for cooking. Using these two types for cooking will turn them into saturated fats which are considered dangerous for your health. They are more suitable as a salad dressing or as supplement drinks.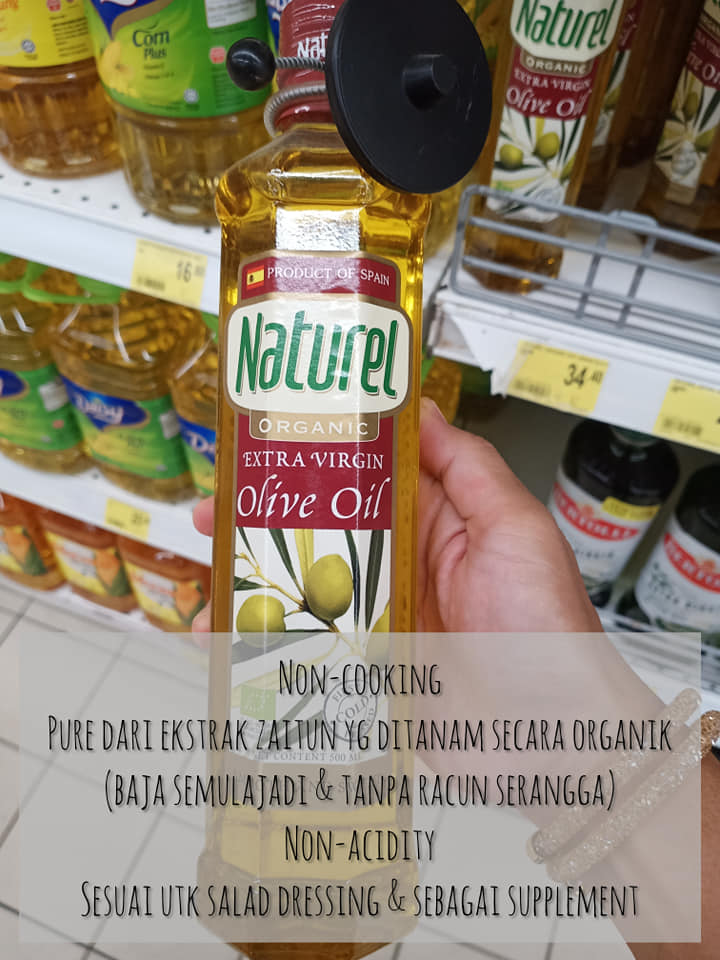 Photo: @Azzatie Intan Suraya (Facebook)
B. VOO
VOO is typically made from the second pressing of the olives. The first pressing yields Extra Virgin Olive Oil (EVOO). Virgin Olive Oil still has a rather low smoke point meaning they are best suited as a dressing for plated food.
C. Pure Olive Oil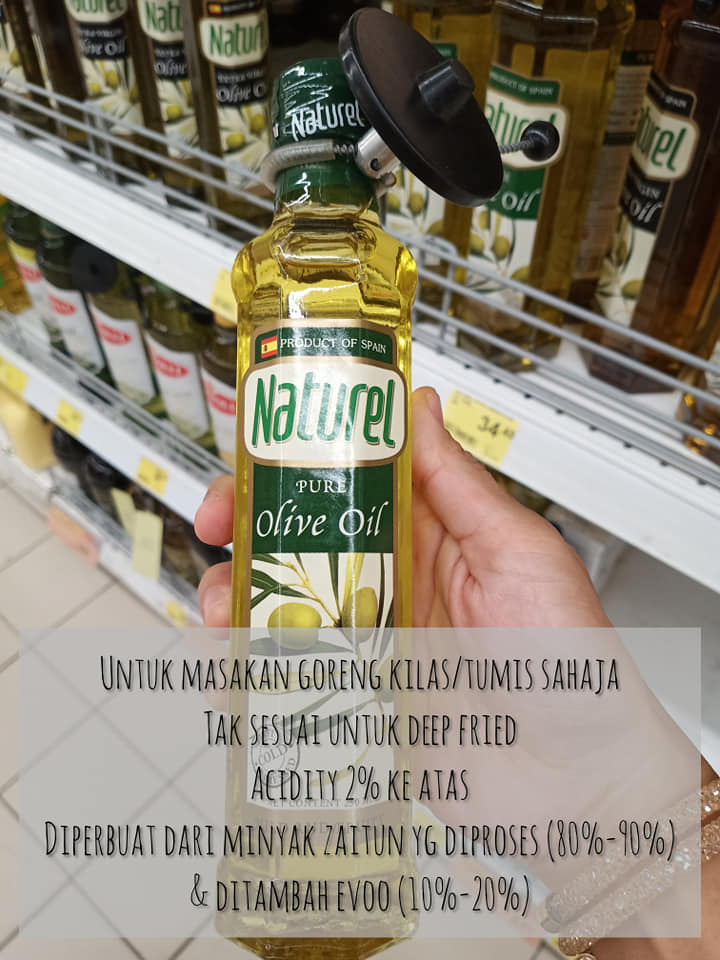 Photo: @Azzatie Intan Suraya (Facebook)
Pure Olive Oil is considered quality olive oil. To make it edible, it is added with extra virgin olive oil. Pure olive oil can be used for cooking, and stir-fry but not for deep frying. Also, it usually comes in 3 different types; mild, light, and extra light. Do note that light does not refer to its calorie content, but rather to the flavour and aroma of the oil.
D. Pomace Olive Oil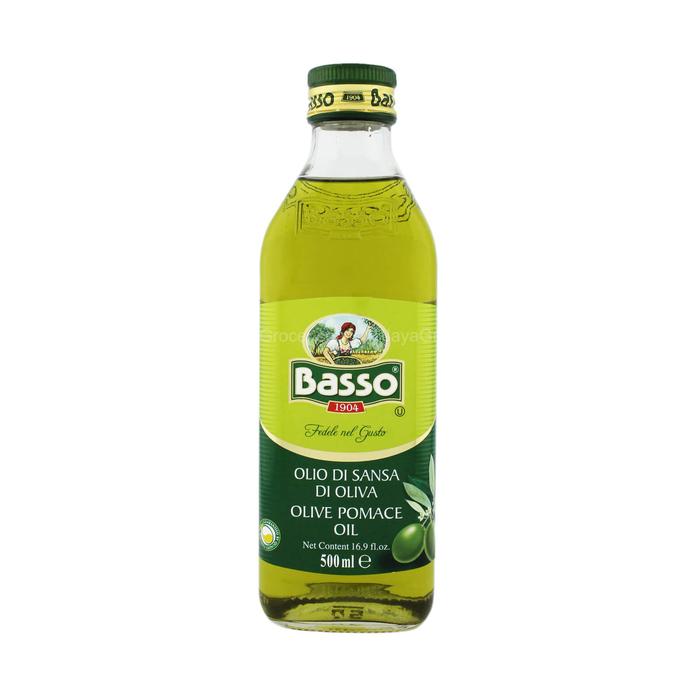 Photo: @Azzatie Intan Suraya (Facebook)
This is a lesser-grade olive oil with a price on the cheaper end of the scale. Pomace olive oil can be used for sauteing, stir-frying, or spray-on grilled items. If you can afford it, it's still best to go for EVOO.
Do You Know Your Olive Oil?
Now that you're equipped with this general knowledge of basic olive oil, you'll save yourself heaps of time while out shopping for the right type. If you have additional information regarding these types of oil, feel free to let us know in the comments! Bye!
Source: Azzatie Intan Suraya (Facebook)
Read More: Malaysia's First-Ever Multi-Lane Free Flow Toll System To Launch Early Next Year
–
Now Playing, Catch New Episodes Every Friday At 7PM
New Shopee Deals: https://shp.ee/mwksseq
Lazada Everyday Low Price https://lzd.la/page
–
We would like to invite you to join our New Telegram Group! We will regularly post about good food, casual promos, giveaways, and interesting findings in Malaysia.