As Malaysians, we share the same love for plenty of things. Our love for badminton, street food, and also, snacking. Speaking of snacking, we're sure most of us have snacked on Munchy's biscuits before right? Did you know that Munchy's is a homegrown brand that is celebrating its 30th Anniversary? Let's find out more.
Munchy's Celebrates 30th Anniversary With x30 Nintendo Switch
Malaysians' must-have biscuit brand, Munchy's, all started in 1991 in the small peaceful town of Johor. Now, Munchy's is the No 1 biscuit brand in Malaysia.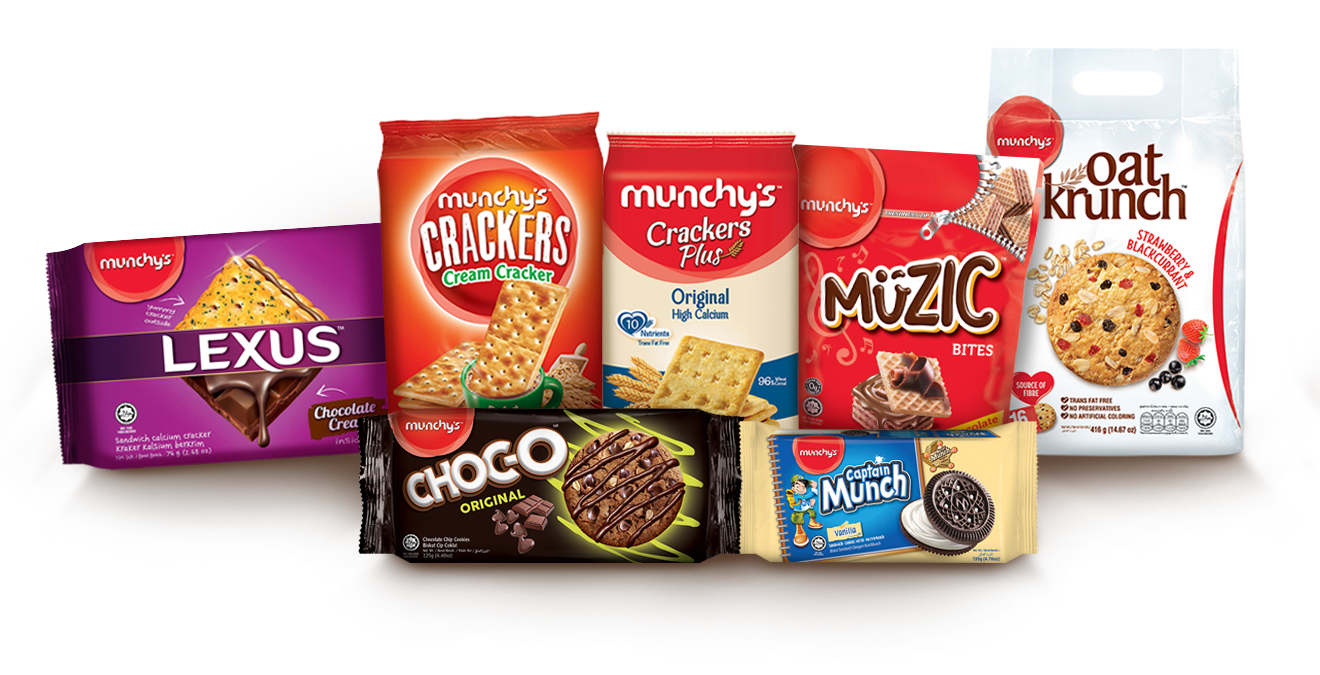 All along, Munchy's has been sharing plenty of goodness with us. Goodness and happiness in each product like the Munchy's Crackers, LEXUS, Oat Krunch, Muzic Wafer, and many more. Then, the sense of goodness in each moment is shared as Munchy's brings people together through snacking. And finally, spreading the Munchy's goodness from Malaysia to over 50 countries.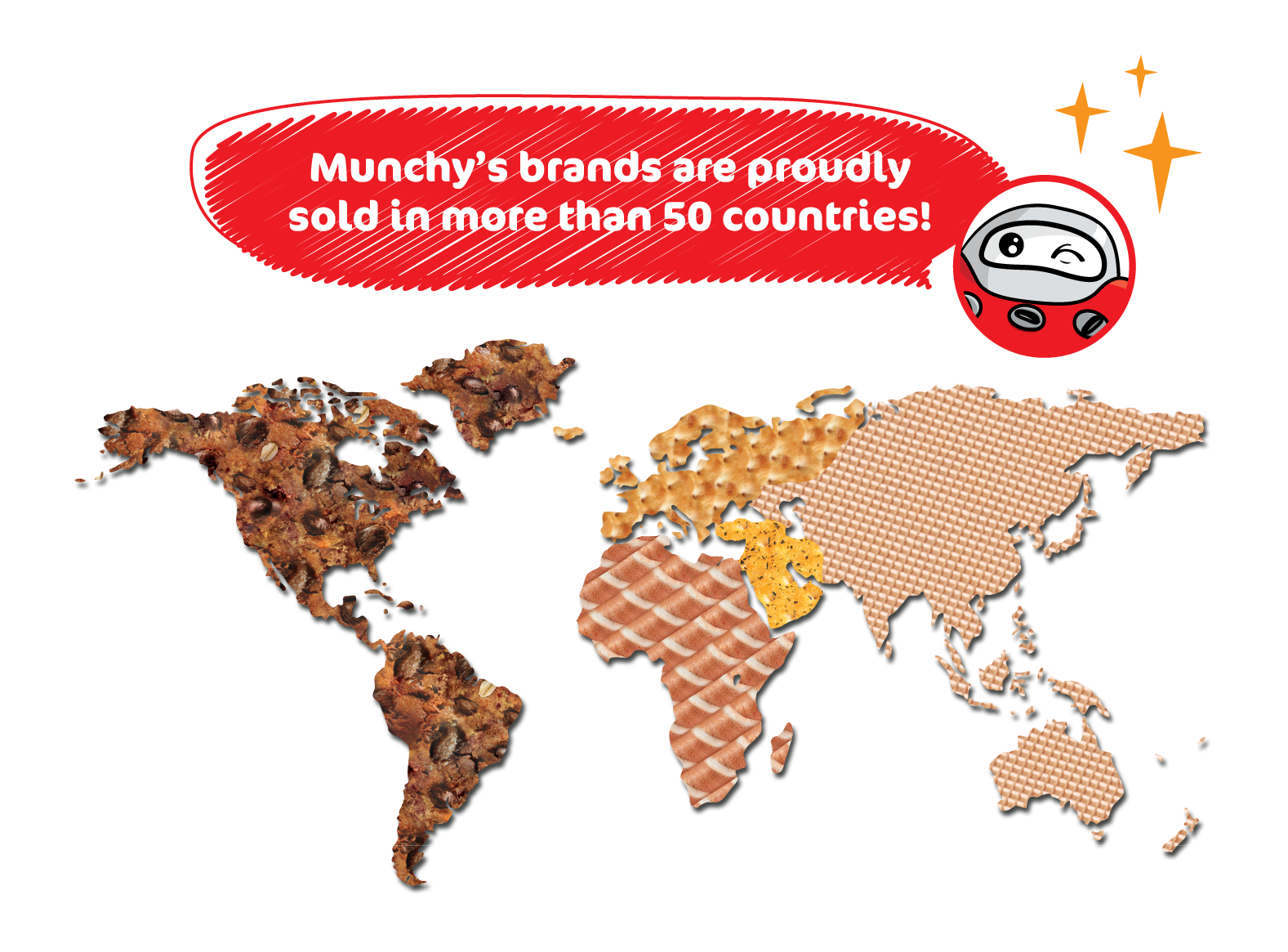 Now, let's take a closer look at our favourite Munchy's biscuits
1. Lexus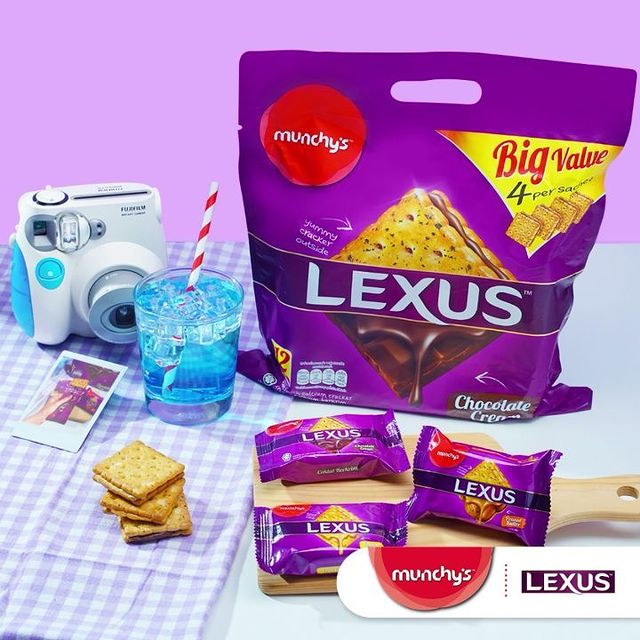 Photo: @munchys.my (Instagram)
First up, we have the iconic Munchy's Lexus that comes in a variety of both sweet and savoury flavours. Conveniently packaged, this is perfect to enjoy on the go.
2. Oat Krunch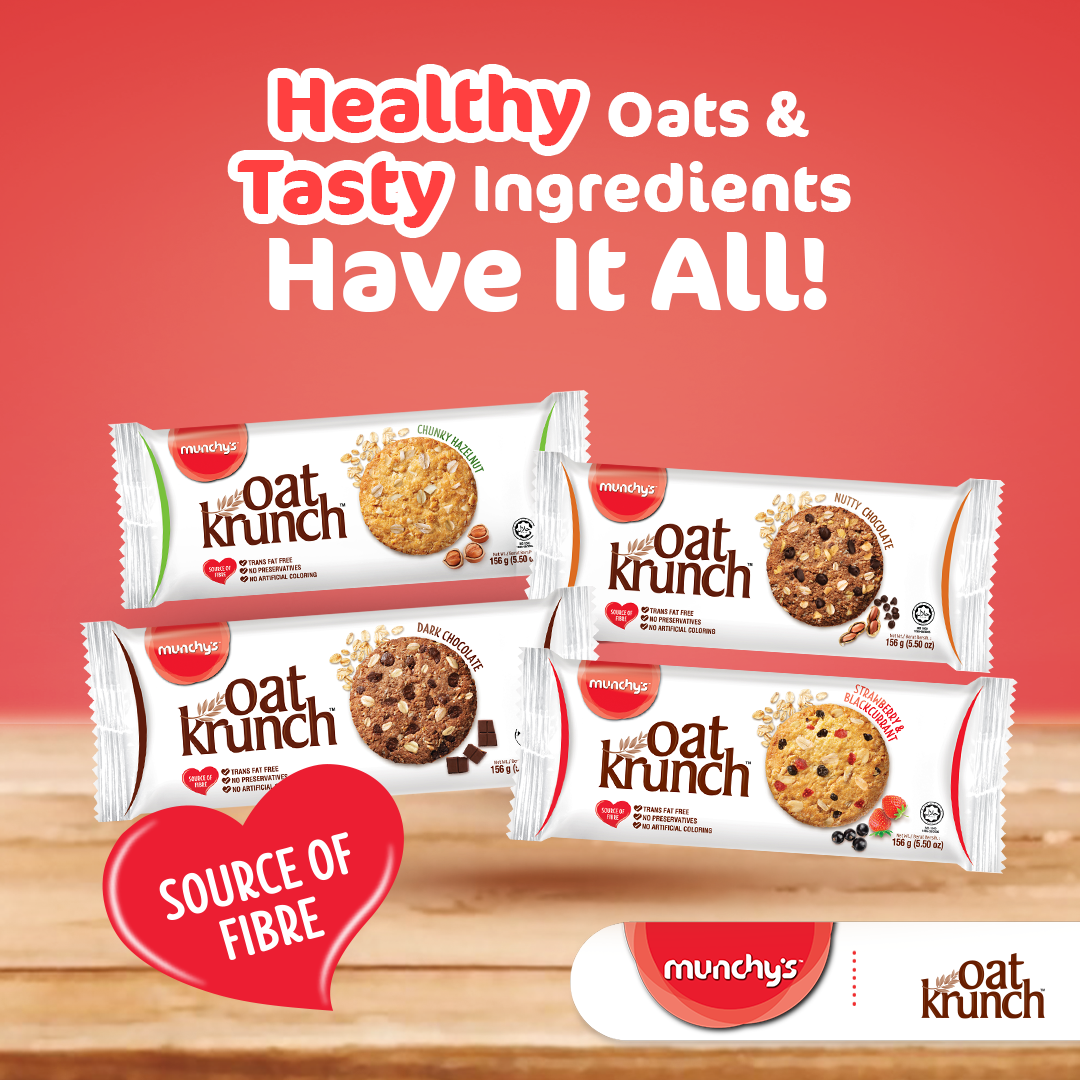 Photo: @munchys.my (Instagram)
Next, Oat Krunch is another product well-loved by Malaysians. Healthy yet tasty, this biscuit lets you have it all.
3. Munchy's Crackers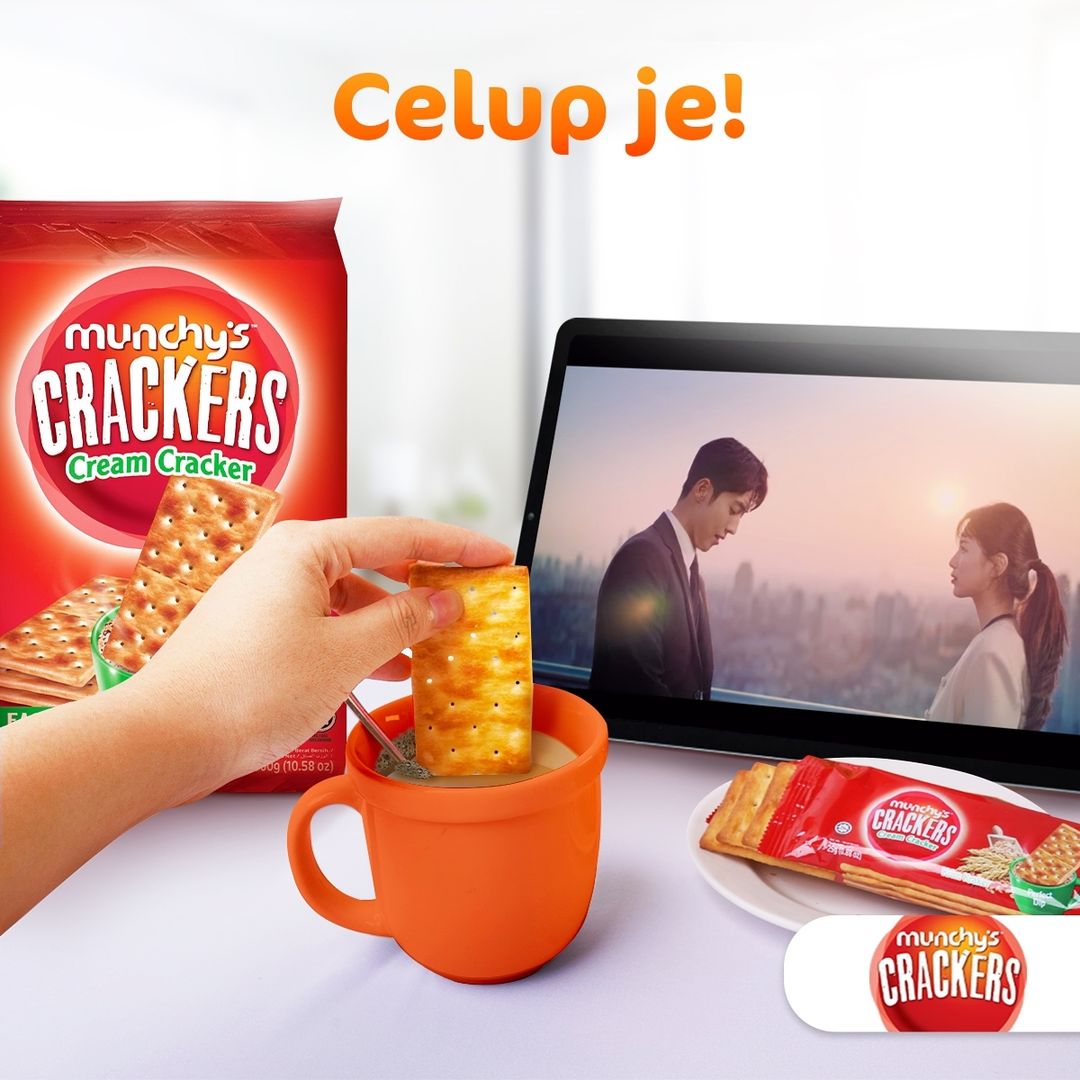 Photo: @munchys.my (Instagram)
Munchy's Crackers is all about convenience! It comes in a perfect dip size to enjoy with your favourite beverage, in easy packs and best of all, there's also butter or chocolate cream filling if you feel like taking the flavours up a notch.
4. Munchy's Crackers Plus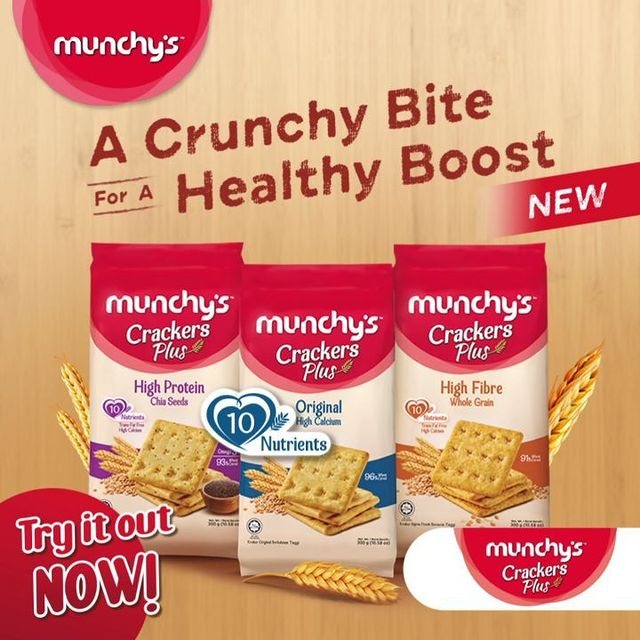 Photo: @munchys.my (Instagram)
For a healthy boost, you need to try Munchy's Crackers Plus which consists of 10 nutrients including multivitamins and minerals.
5. Muzic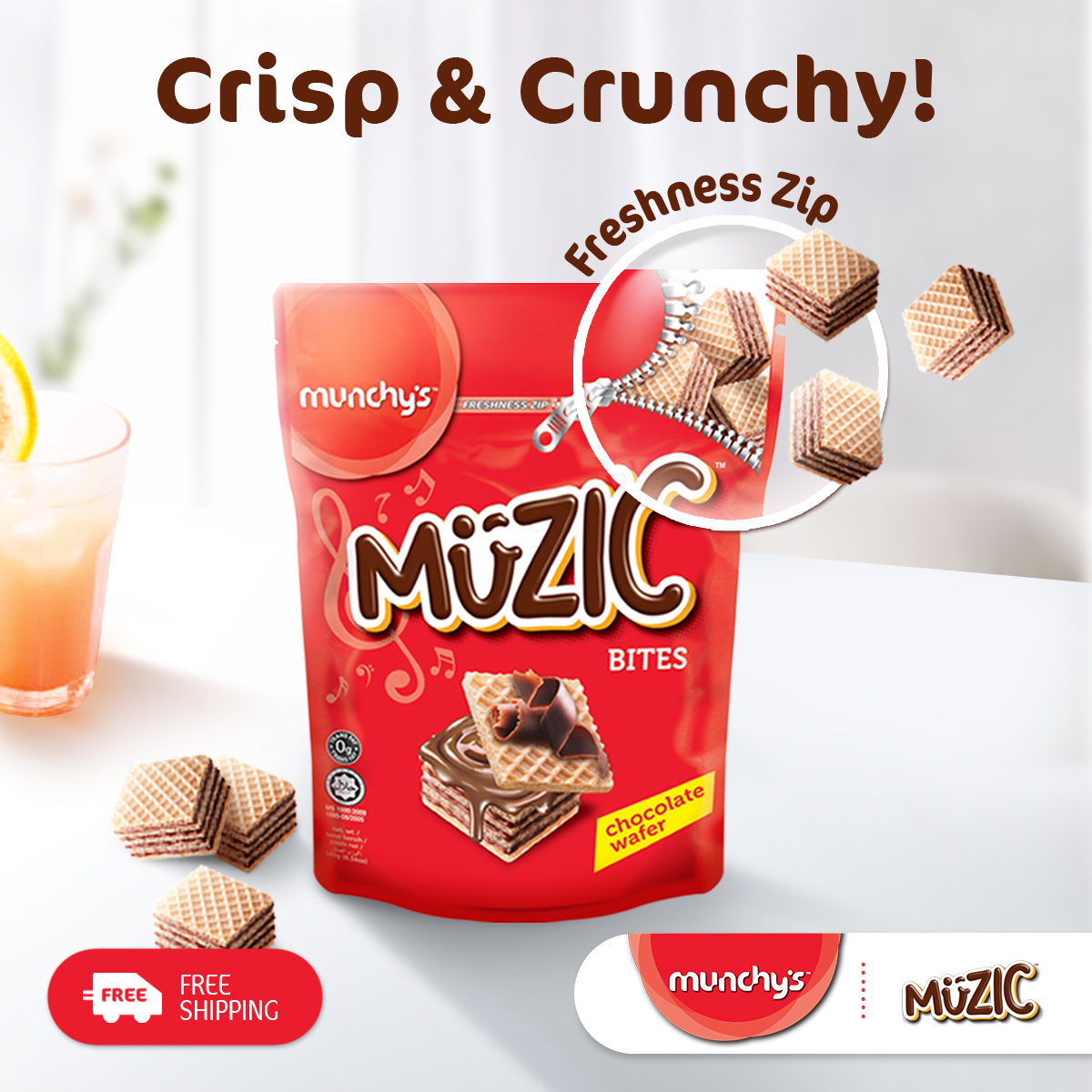 Photo: @munchys.my (Instagram)
What's creamy, crunchy, tasty and will make you feel the music in your mouth? That's right, it's none other than MUZIC that we're all familiar with. Creamy fillings sandwiched between crispy wafer layers, it'll make you go yum yum yum.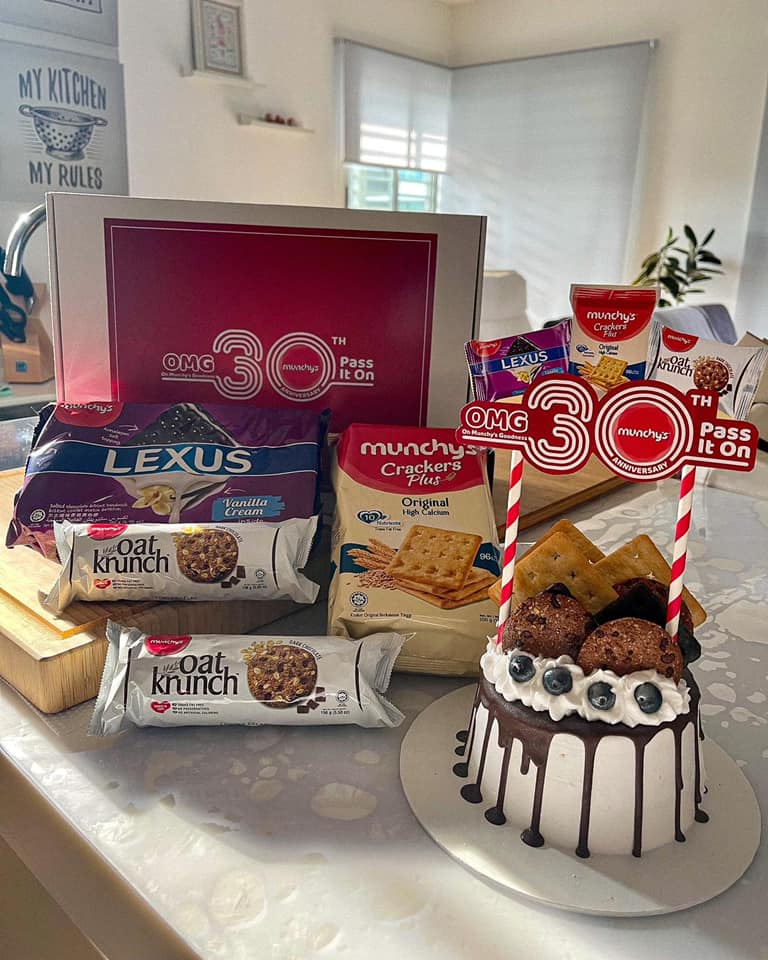 Photo: @Angie Tangerine (Facebook)
While providing all kinds of goodness ever since it was first established, Oh Munchy's Goodness, they've officially turned 30! To commemorate this milestone, you can even win x30 Nintendo Switch! Let's save the words and get on to it!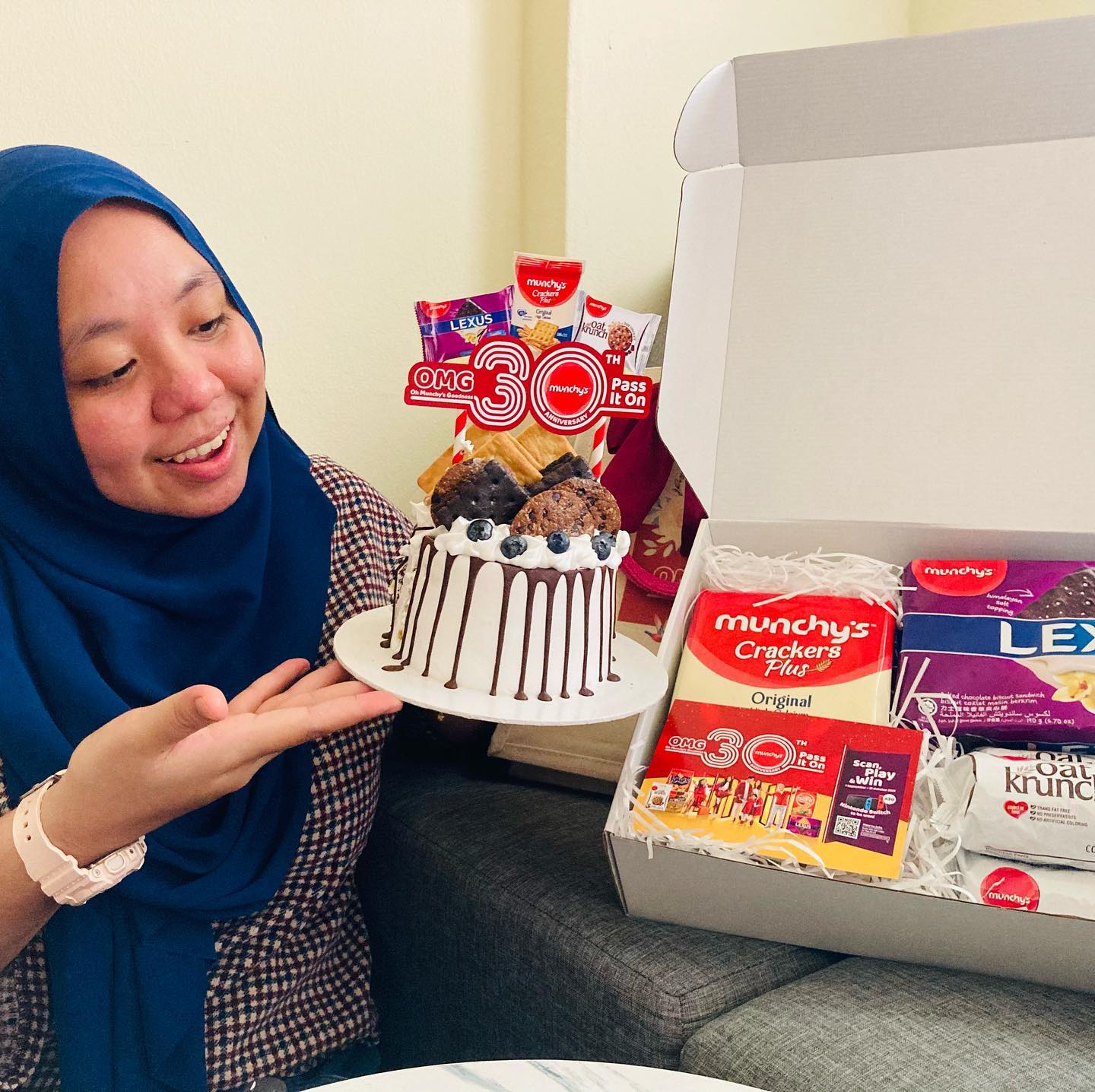 Photo: @Azwar Syuhada (Facebook)
Munchy's OMG 30th lets you Scan, Play and Win x30 Nintendo Switch. YES! You can be one of the 30 lucky winners to win a Nintendo Switch. You only need a Facebook account to play the simple game. For every game played, you will be rewarded with a score and the best part is you have unlimited chances to play the game! So, the more you play, the more chances you'll get to win a Nintendo Switch.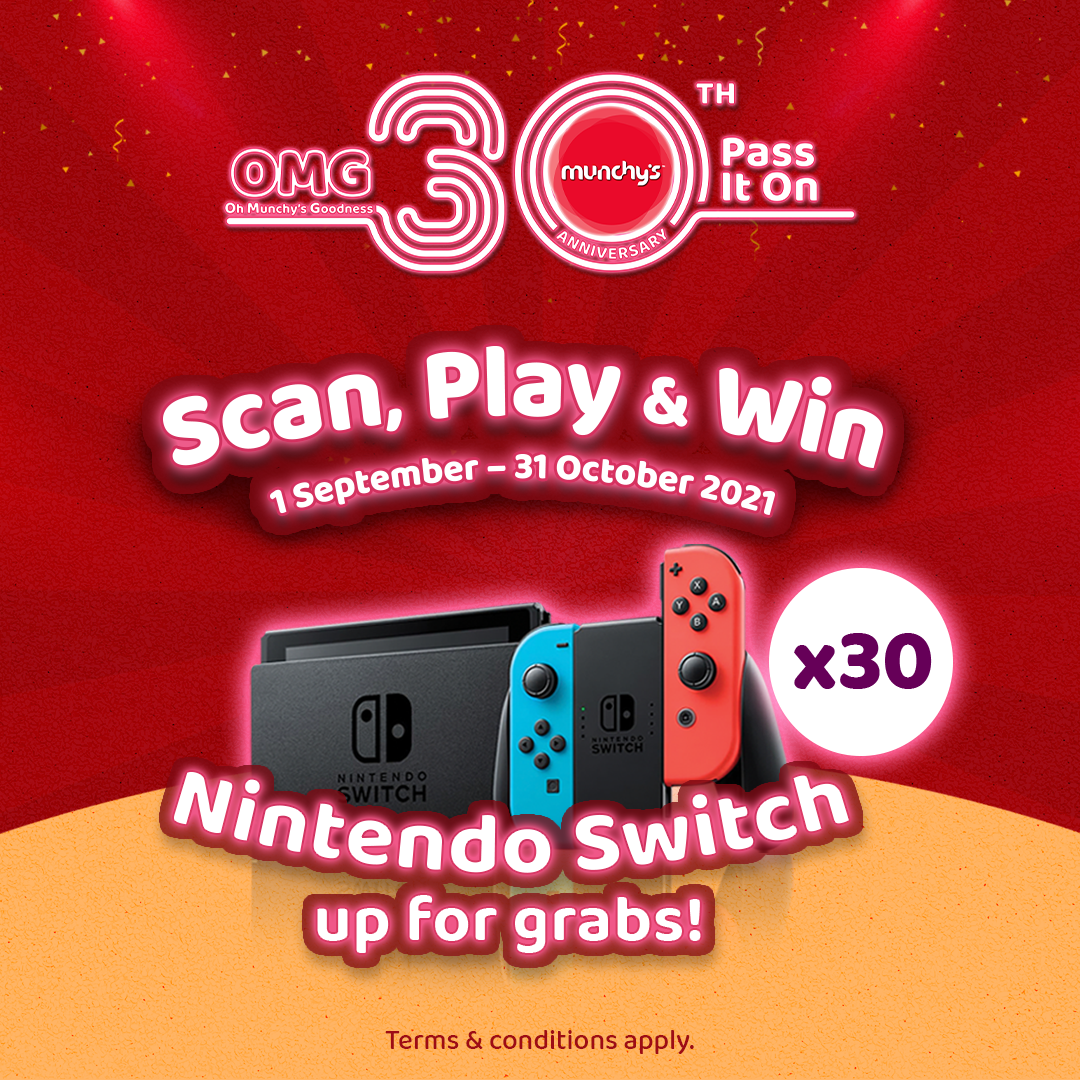 Hurry, Join In The Fun Now!
There will be winners selected every Sunday from this week until 31st October 2021. So hurry! Join in the fun now!
Click here to find out more.
Shop for your favourite Munchy's products here: Shopee | Lazmall 
Read More: This Italian Restaurant in KL Run By Italian Sells A Whole Tiramisù For RM48 Only
Now Playing, Catch New Episodes Every Friday At 7PM
New Shopee Deals: https://shp.ee/mwksseq
Lazada Everyday Low Price https://lzd.la/page
–
We would like to invite you to join our New Telegram Group! We will regularly post about good food, casual promos, giveaways, and interesting findings in Malaysia.