Coffee drinkers, rejoice! NESCAFÉ® has recently rebranded its Local Coffee Drinks series to the brand new Kopitiam Series. Just take a moment reminiscing the authentic flavours of Malaysians' favourite coffee drinks and the good old memories of "ikat tepi" at your local koptiams. NESCAFÉ aims to bring all things Malaysian into this series with two new members, the Kopi-C and the Kopi Cham.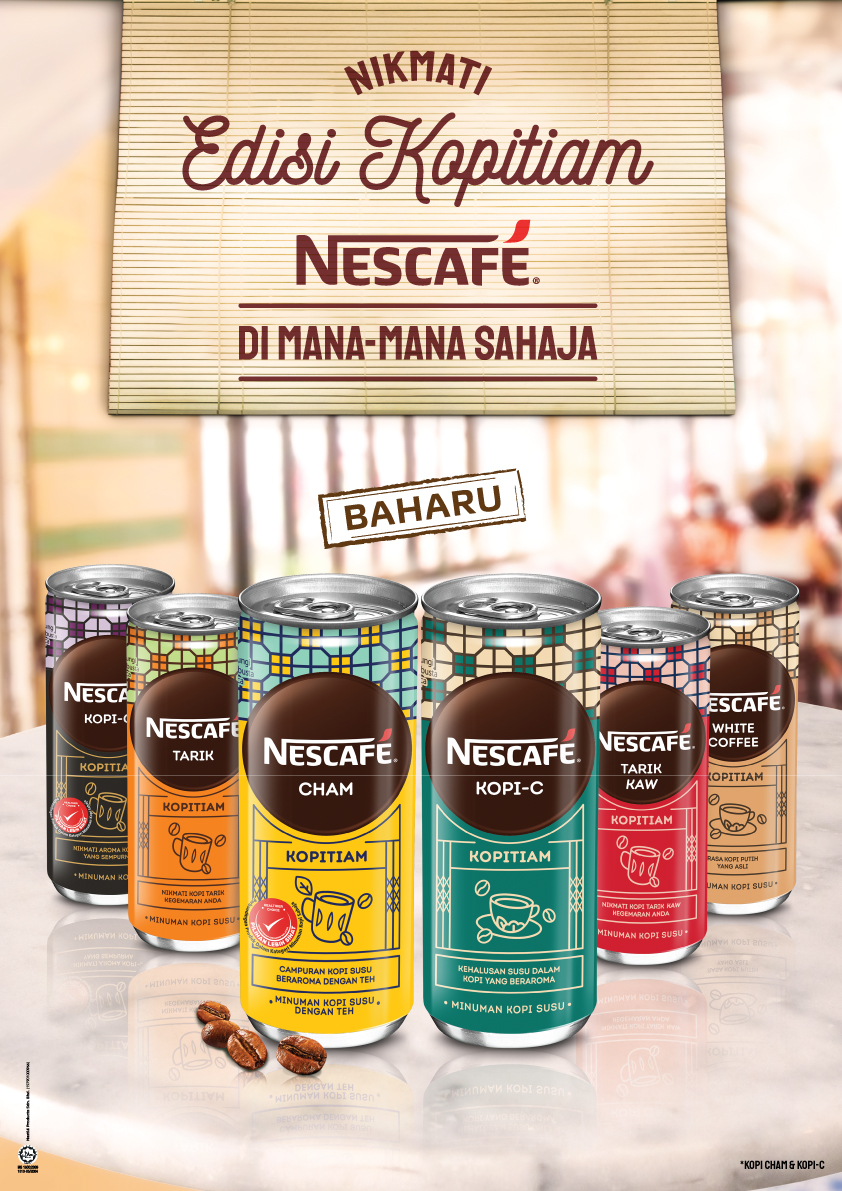 Two New Flavours in the Kopitiam Series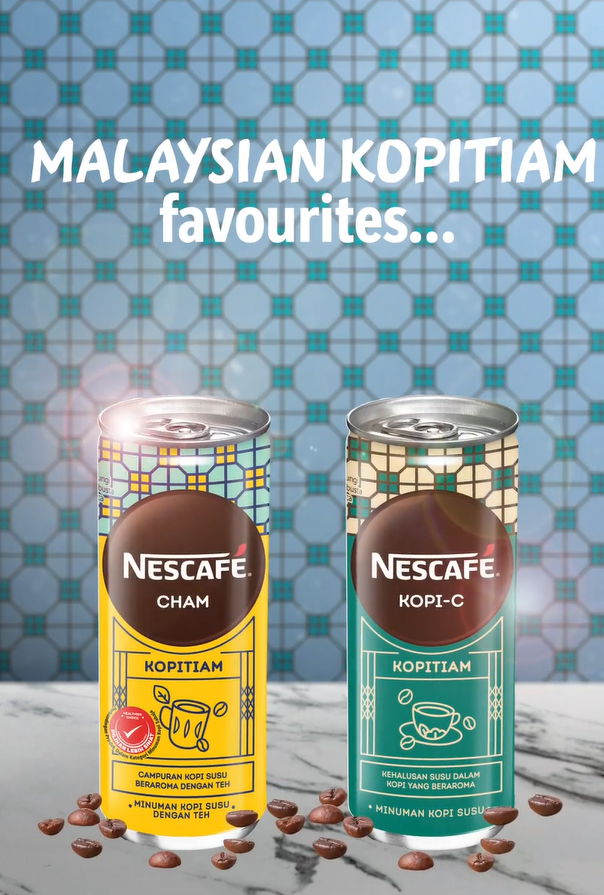 The Kopi Cham is a combination of coffee and tea while the Kopi-C has a smooth blend of coffee. Both of these are definitely the more popular choices in the local coffee shops.
The Story Behind The New Design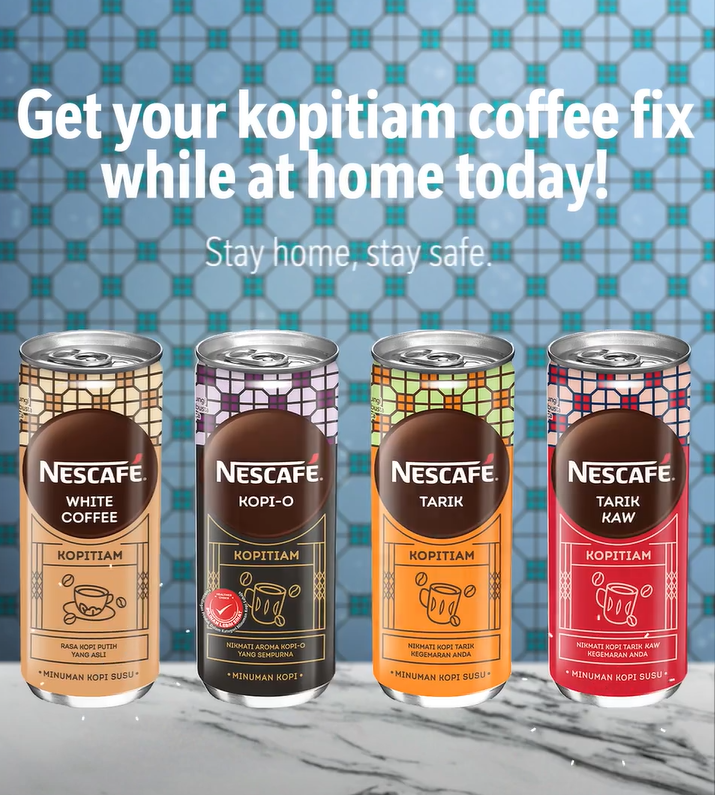 The new design of the cans is a symbol of nostalgia with an emphasis on heritage. It is inspired by the interior design of a typical local kopitam and strives to reconnect with Malaysians to create a sense of nostalgia and be proud of our local heritage.
Bring Back Your Kopitiam Moments With NESCAFÉ® Kopitiam Series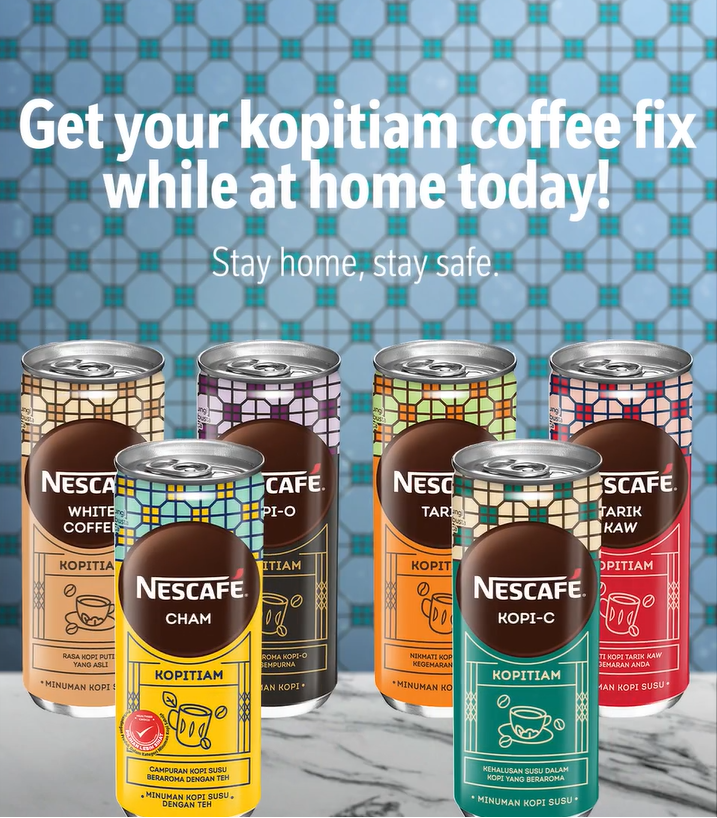 This new series will be available nationwide at all participating retail outlets and e-commerce sites. Let's get the daily caffeine fixed! Malaysians can now enjoy their favourite local coffee anytime, anywhere. This series includes:-
NESCAFÉ Tarik
NESCAFÉ Tarik Kaw
NESCAFÉ Kopi-O
NESCAFÉ White Coffee
NESCAFÉ Kopi-C (New!)
NESCAFÉ Kopi Cham (New!)
More Cashback Vouchers: https://shp.ee/t9adptp
Shopee 7.7 Vouchers: https://shp.ee/czmhtv3
Lazada Everyday Low Price: https://c.lazada.com.my/t/c.Y5ZB6V
Also Read: 9 Homebakers To Check Out Within Klang Valley That Sell Freshly-Baked Sourdough Goods
—
We would like to invite you to join our New Private Community Group! Here you are free to ask questions, share your love for food, and explore the Klang Valley community! We will also regularly post about casual promos and the latest findings.
Click on the button below and hunt good food with us today!