Seeking for easy ways to eat healthy these days? Look no further as Simplot Harvest Fresh™ Avocados are just what you need in your life. Simplot is a US based company and pioneer of frozen fries that offers a wide variety of products including fruits and vegetables. Their signature Frozen Avocado Pulp is made using only perfectly hand-picked Hass avocados that are perfectly ripe and always ready to consume any time, anywhere.
Simplot Avocado Pulp Has So Much To Offer For You & Your Family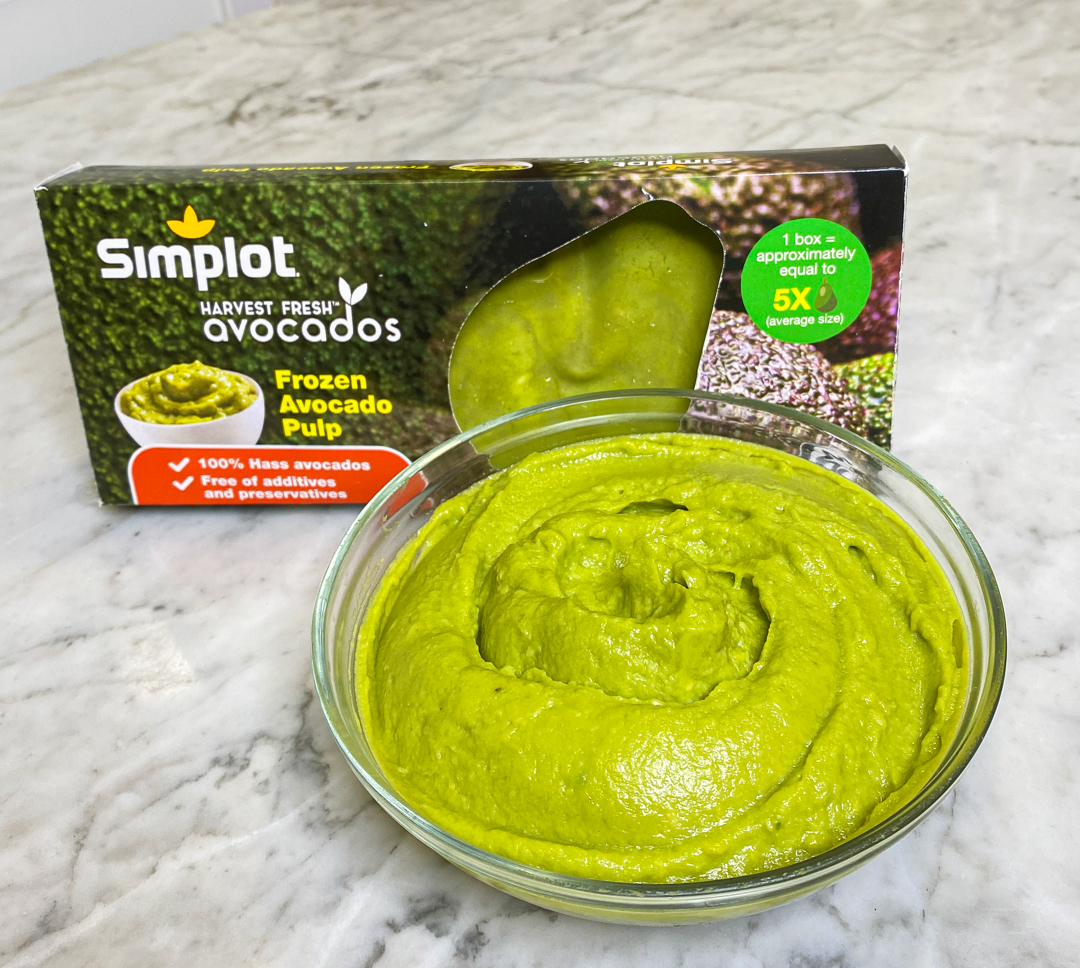 Say hello to fuss-free meals with the smooth and creamy Simplot Harvest Fresh™ Avocado Pulp. With no added additives and preservatives, it's even Halal and Kosher certified and vegan-friendly. Perfect for anyone who's looking to eat healthy with minimum time to spare, either you're a young adult or working parent, or even work-from-home mums!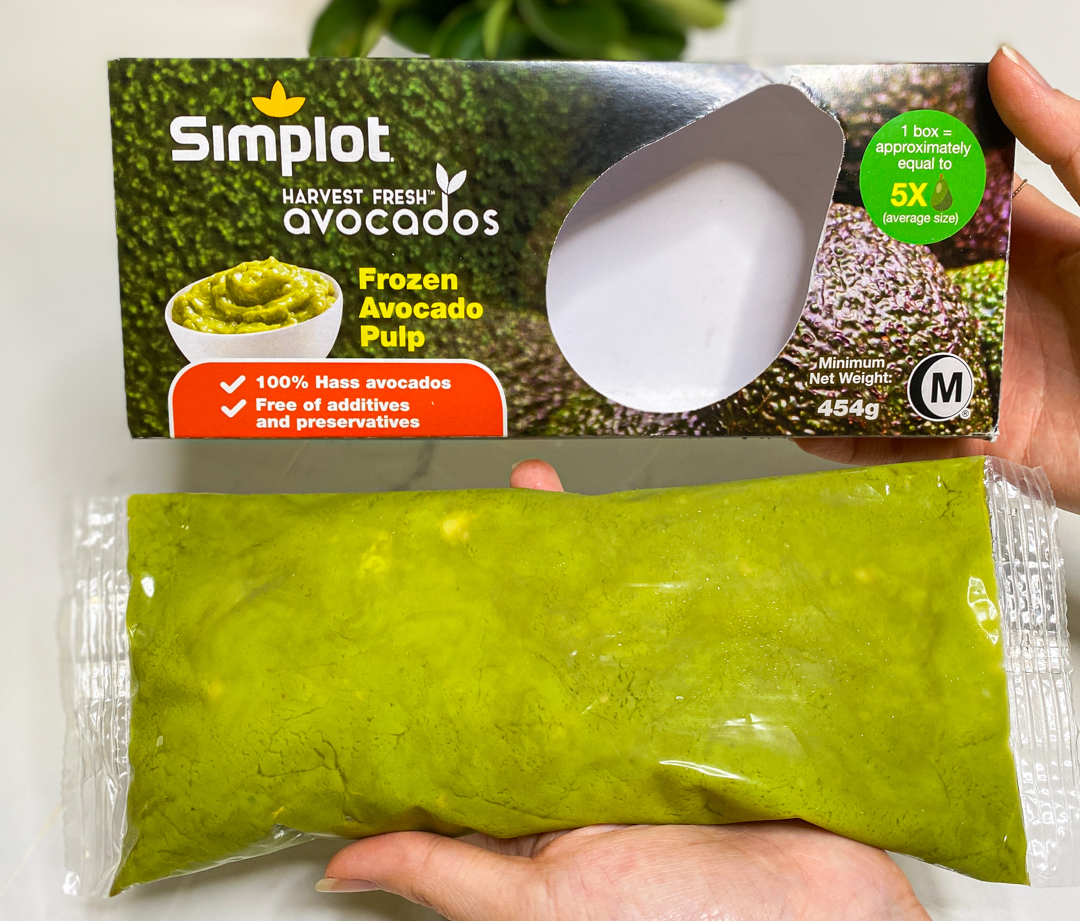 3 Simple Recipes You Can Easily Make At Home With Simplot Frozen Avocado Pulp
Here are three super easy recipes you can try making at home. From dip, breakfast and even beverages, there's nothing you can't make with these Frozen Avocado Pulp!
#1 Creamy Fresh Guacamole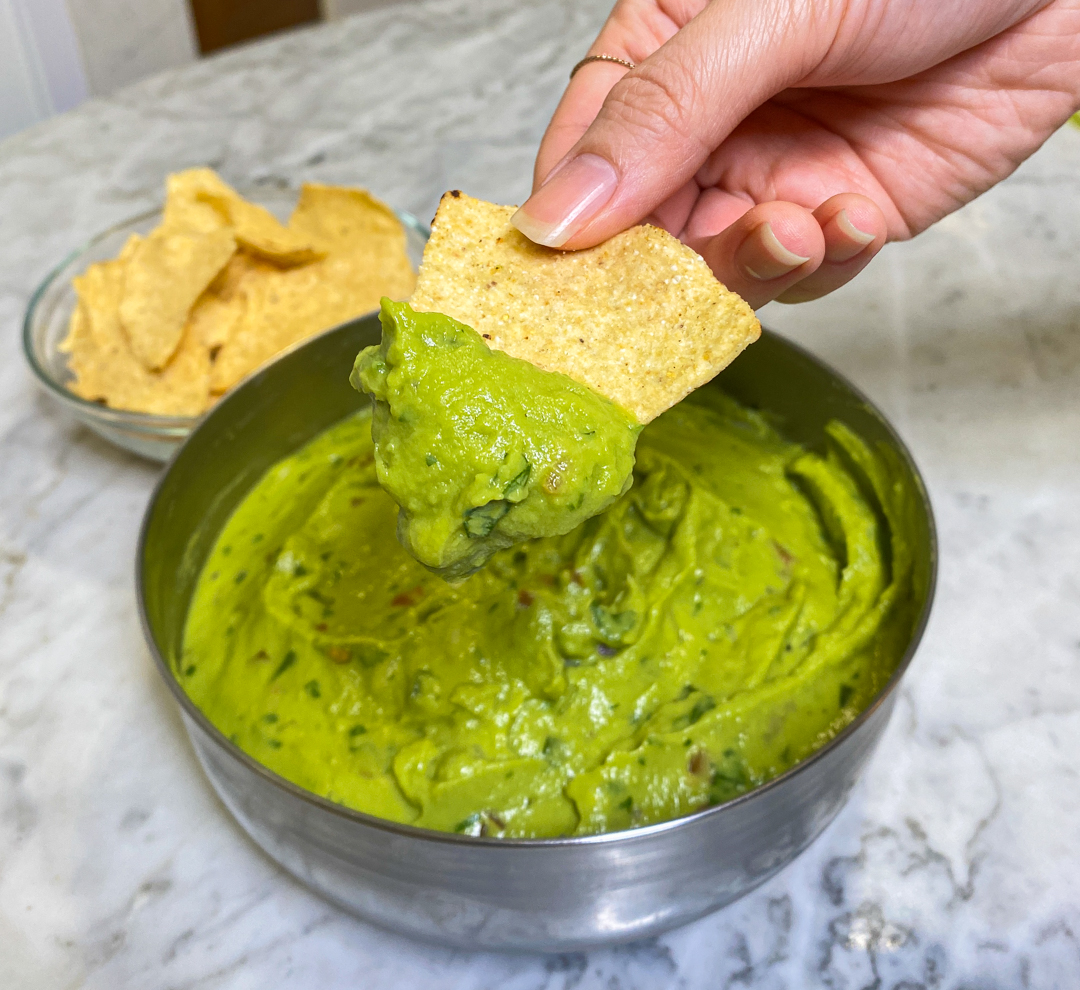 Ingredients (10 Servings):
200g Simplot Harvest Fresh Avocado Pulp
30g Tomato (diced)
30g Jalapeno (diced)
30g Onion (diced)
30g Cilantro (diced)
1/4 Lemon juice
Salt & pepper
Preparations:
Thaw avocado pulp according to package instructions

Mix all ingredients together in a bowl

Squeeze ¼ lemon and 1 teaspoon of salt and pepper to taste

Carefully fold all the ingredients together

Wrap and keep chill
#2 Scrambled Avocado Toast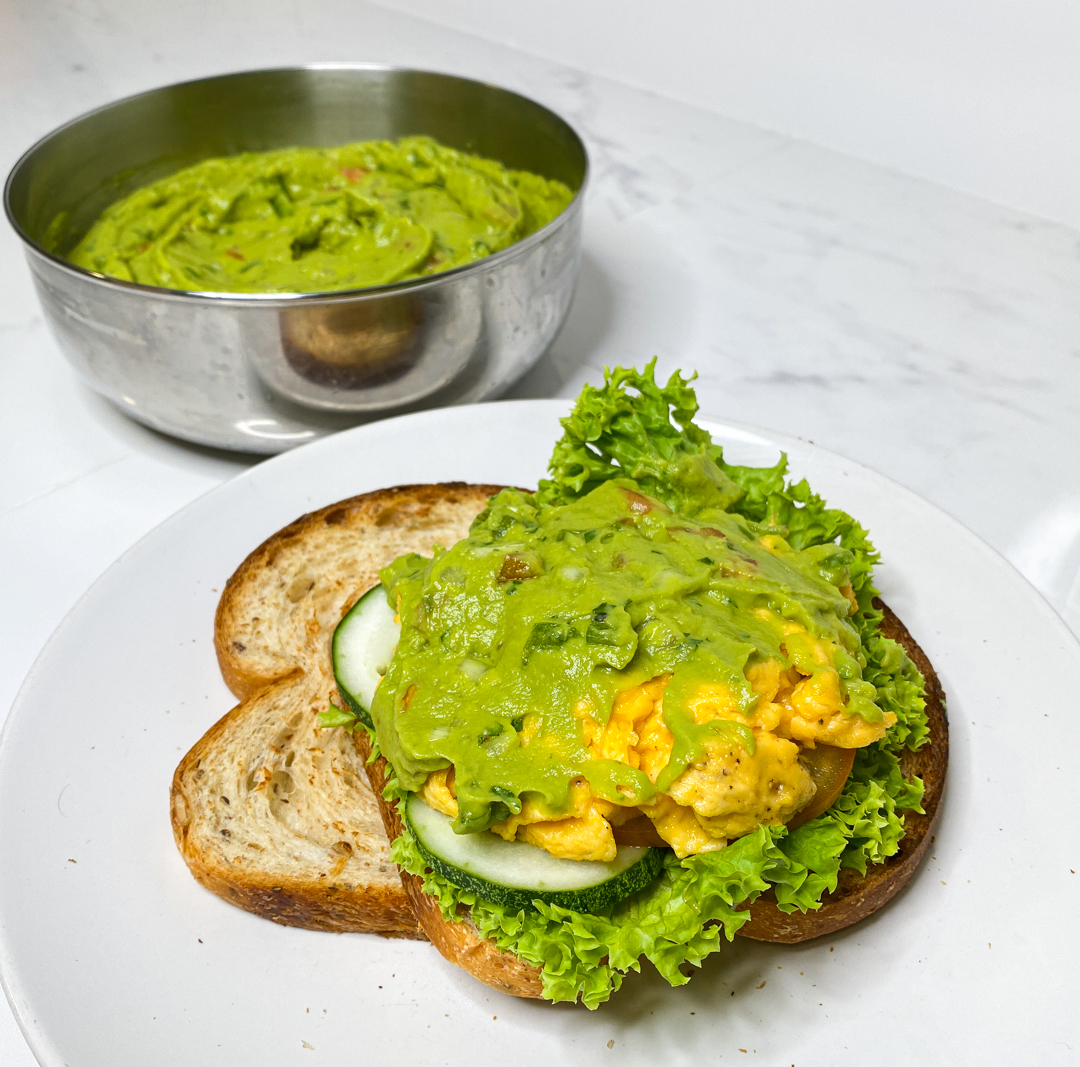 Ingredients (1 Serving):
4 Tbsp Simplot Harvest Fresh Avocado Pulp
2 Eggs
3 Cucumber
3 Tomato
3 Lettuce
2 Multigrain bread
10 g Butter
Salt & pepper
Preparations:
Thaw avocado pulp according to package instruction
Break two eggs into bowl and 10gm of butter, beat it

 

Fry the egg to make it into a scrambled egg
Toast two slices of multigrain bread
Place lettuce, tomato and cucumber on the bread

 

Spread scrambled egg on the tomato

 

Spread avocado pulp or guacamole on top of the scrambled egg

 

Salt & pepper as garnish
Ready to serve
#3 APB Smoothie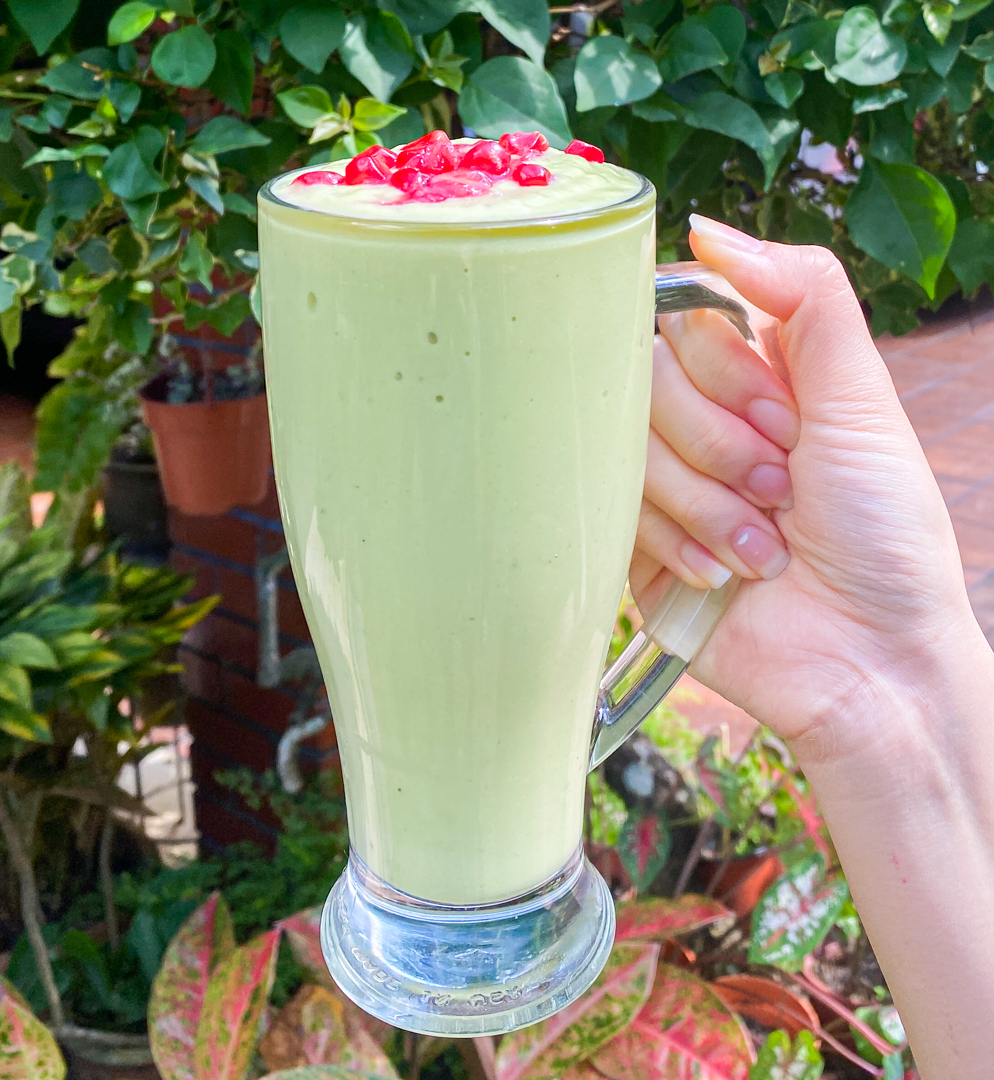 Ingredients (6 servings):
1 Cup Simplot Harvest Fresh Avocado Pulp
2 Cups Canned Pineapple Chunks (drained)
4 Bananas
300ml Coconut Milk (unsweetened)
2 Tbsp Pomegranate seeds (fresh)
Preparations:
Thaw avocado pulp according to package instruction.
Combine avocado, pineapple, banana, and coconut milk in a blender.
Blend until smooth and pour into 6 glasses.

 

Garnish each with approximately 1 tsp of pomegranate seeds.
Try These Easy Avocado Recipes With Simplot Harvest At Home Now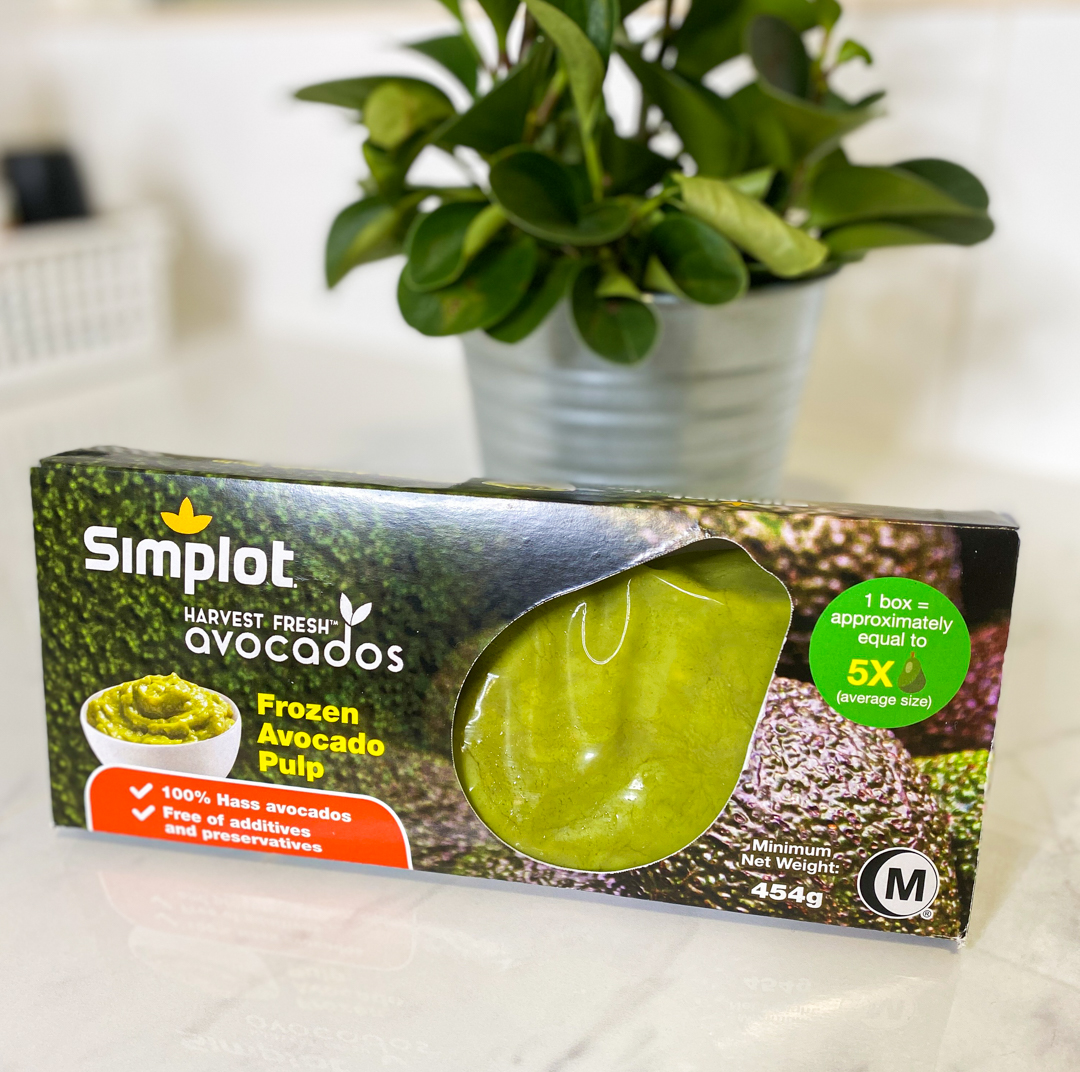 Everything looks so good! We know you're eager to try these recipes out! You can now get Simplot Harvest Fresh™ Avocados at selected supermarkets in Klang Valley:
Bens
Village Grocer
Jaya Grocer
Redtick
Sogo
Gama
Maslee
Sunshine Square
Product is Halal-Certified
For more details and recipes, visit https://simplotfoods.com or scan the QR code below.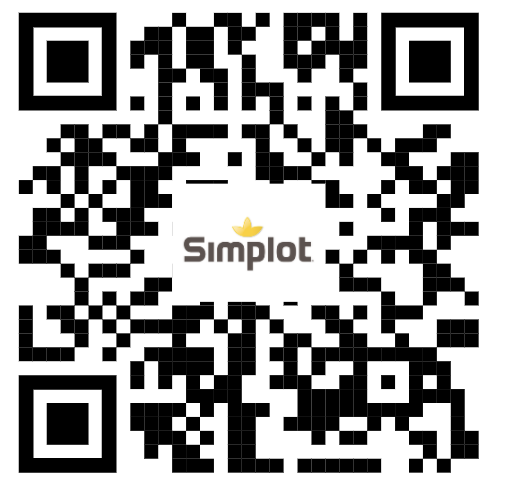 Also read This Cooking Cream Will Give A New Kick To Your Raya Dishes
Or Lady's Choice Has New Tuna & Chicken Spread That's Perfect For Breakfast
–
We would like to invite you to join our New Private Community Group! Here you are free to ask questions, share your love for food, and explore the Klang Valley community! We will also regularly post about casual promos and latest findings.
Click on the button below and hunt good food with us today!