Hello, foodies! One of our favourite local fried foods is none other than — cakoi (fried dough fritters). Crispy on the outside and soft on the inside, we love munching on these fried dough fritters during tea time, or at any time of day in fact. Check out this viral cakoi recipe to make crispy cakoi with a custard pandan dip!
Viral Crispy Cakoi & Pandan Dip Recipe You Can Try At Home
If you are feeling bored at home, try your hand at this simple recipe to make crispy fried dough fritters. Plus, this recipe also includes how you can make a simple custard pandan dip to enjoy with your cakoi. Check out below for the list of ingredients you will need for this recipe!
Ingredients 
250g wheat flour (click here to buy)
140ml water + 1 egg
1/2 packet of yeast (click here to buy)
1 teaspoon baking powder
2 tablespoons sugar
1 1/2 tablespoons cooking oil
1/2 teaspoon salt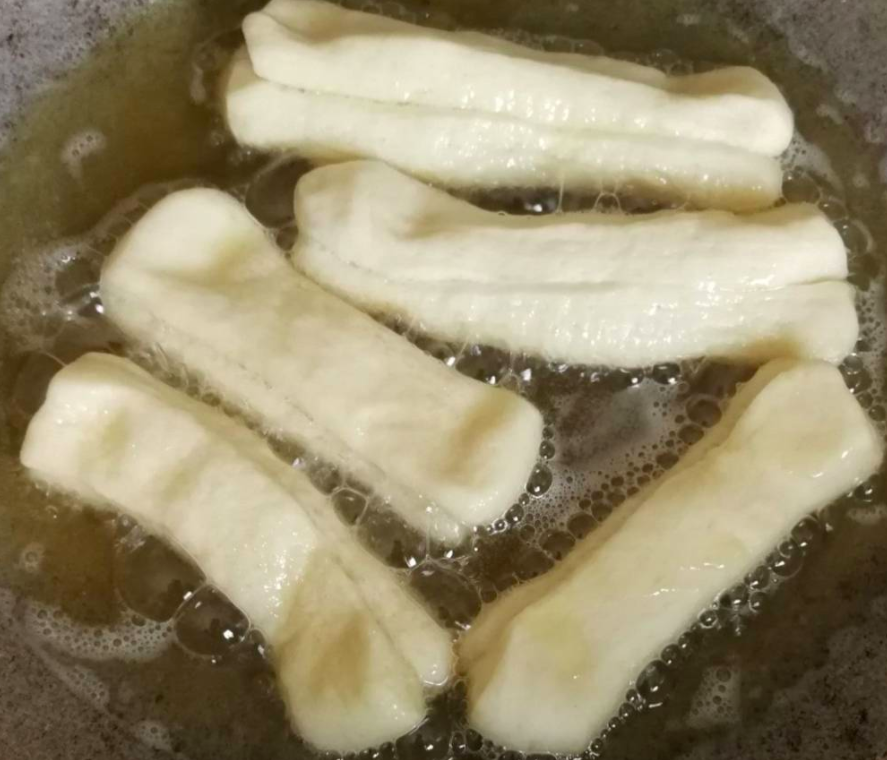 Method
Combine flour, yeast, baking powder, oil, sugar and salt in a large container. Mix well and ensure all ingredients are well blended.
Add water & egg mixture little by little into the large container. Knead the dough until it does not stick to your fingers. Knead it for a long time until it becomes soft.
Then, roll the dough lengthwise into 1cm thick in length. Cut into small pieces horizontally. Wet the centre of the dough strip and stick two pieces together.
Let the dough rest until it doubles in size.
Heat some oil over medium fire. To fry, pull the dough lengthwise and drop it gently into the hot oil.
Let fry until the dough is golden brown. Then, remove from oil and allow to cool.
Pandan Dip Recipe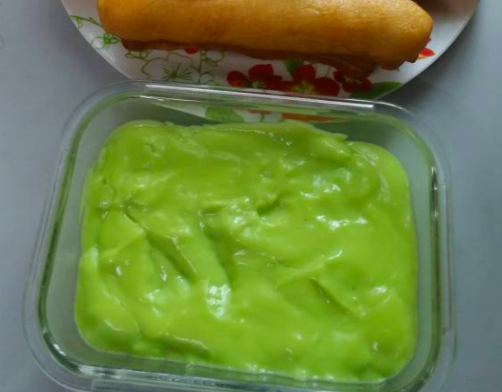 Ingredients
1 1/2 tablespoons custard flour
1 cup fresh milk (or coconut milk)
3 tablespoons sweetened condensed milk (or sugar)
A little pandan paste (or pandan water)
Method
Combine all ingredients into a pot and cook over medium heat.
Keep stirring slowly until slightly thickened. Then, allow to cool.
Ready to serve with cakoi!
Crispy Cakoi Afternoon Snack To Enjoy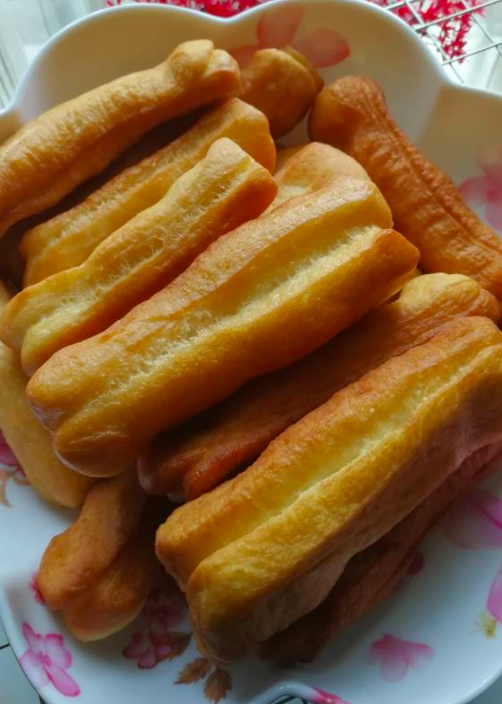 Isn't that such a simple recipe? If you are craving for fried dough fritters, wait no more and grab your apron now to try this simple recipe! You can also enjoy your cakoi with kaya instead of making the pandan dip but we suggest you try making it too because it'll be yummy!
Recipe and photo(s) credit: Sha Roziah Al Yahya
READ 20 Bakeries In Klang Valley To Check Out For Freshly Baked Pastries, Cakes, Bread & More
Now Playing, Catch New Episodes Every Friday At 7 PM
Are you excited yet? Catch Foodie Canteen on Spotify, YouTube, and Apple Podcast or anywhere you get your podcasts with new episodes every Friday at 7 PM. Happy listening!
Foodie Canteen is brought to you by Good Foodie Media; the team behind KL Foodie, Penang Foodie, Johor Foodie, Singapore Foodie, Bangkok Foodie, Halal Foodie and Foodie 大马吃货.
New Shopee Deals: https://shp.ee/mwksseq
Lazada Everyday Low Price: https://c.lazada.com.my/t/c.Y5ZB6V
–
We would like to invite you to join our New Private Community Group! Here you are free to ask questions, share your love for food, and explore the Klang Valley community! We will also regularly post about casual promos and the latest findings.
Click on the button below and hunt good food with us today!