When tea-time is mentioned, Western pastries and cakes often come to mind. But little did you know, Kek Lapis Sarawak is a hidden gem of a dessert that goes under the radar for many dessert lovers. Today, we are bringing you to a well-known local bakery that levels up their Kek Lapis game with intense geometrical shapes and irresistibly bold flavours.
Kitchen Confidante Has One Of The Most Exquisite Kek Lapis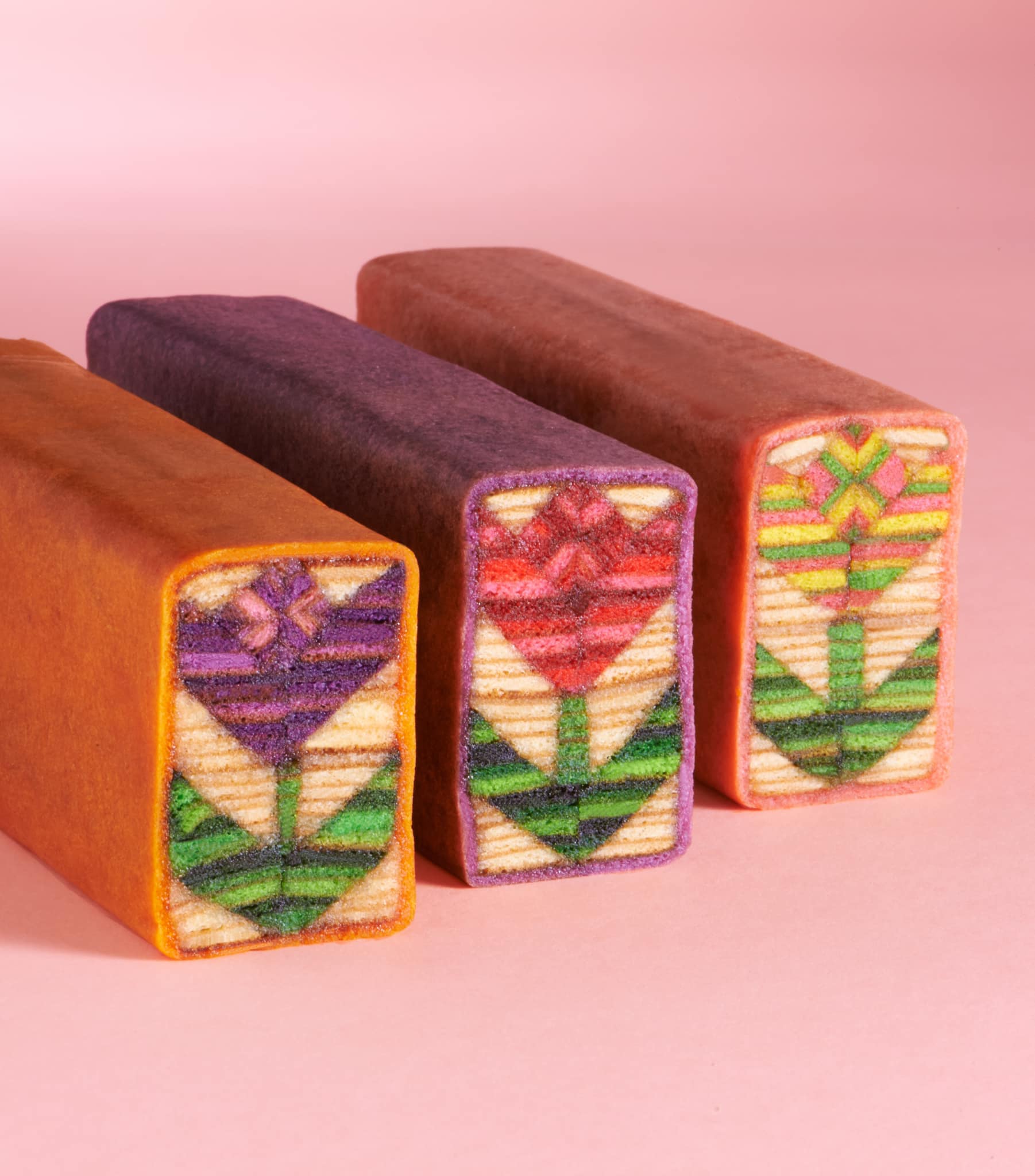 Started three years ago as a limited edition festive-only patisserie, Kitchen Confidante is now officially firing their ovens 365 days. Using a 30-year-old recipe passed down by generations and then further enhanced, you bet that their Kek Lapis is no doubt the real deal. The cake consists mostly of egg yolks and grass-fed butter with only 8% flour. This lopsided ratio of fat to gluten allows little room for errors in the making, a higher risk to the process but ultimately makes a more delicious Kek Lapis.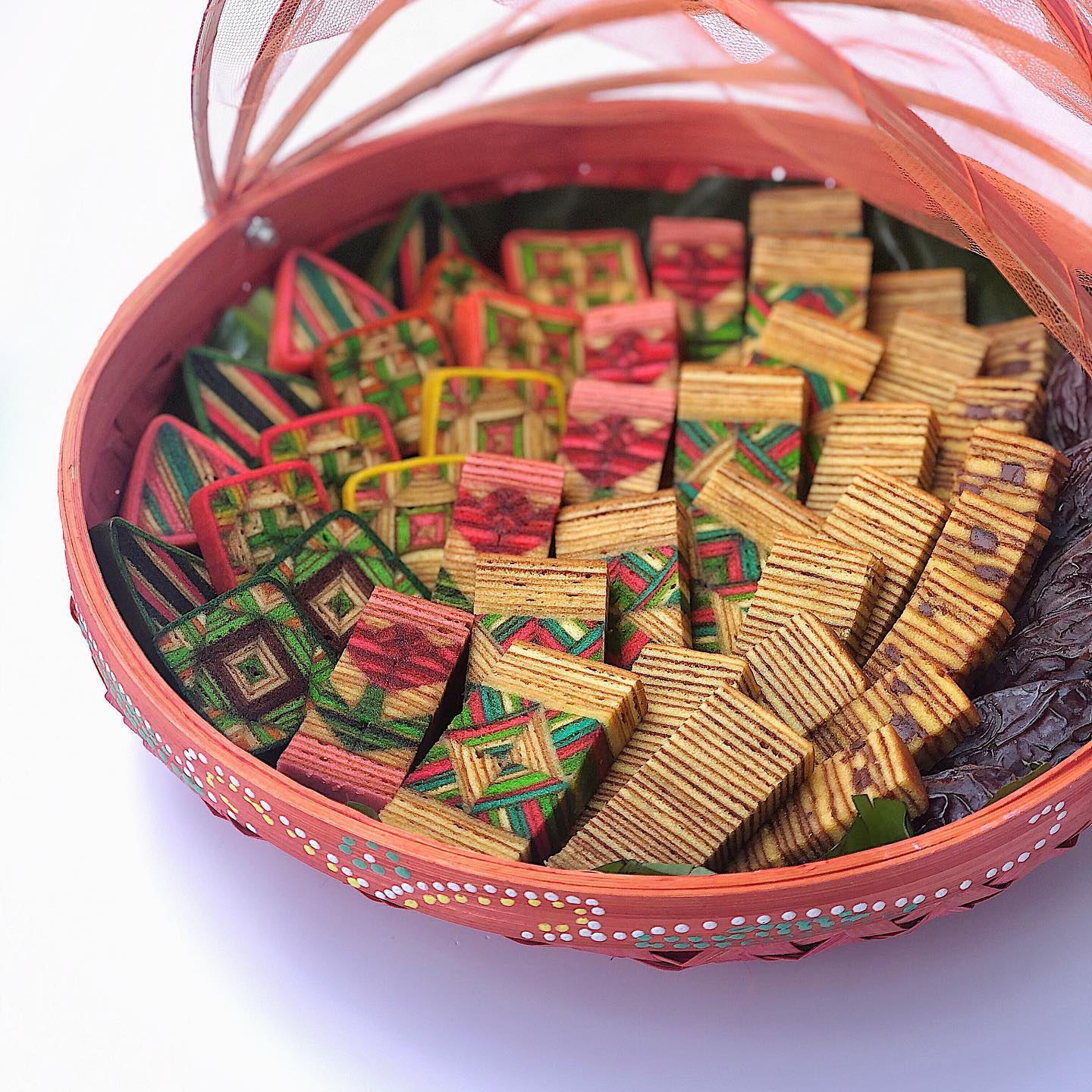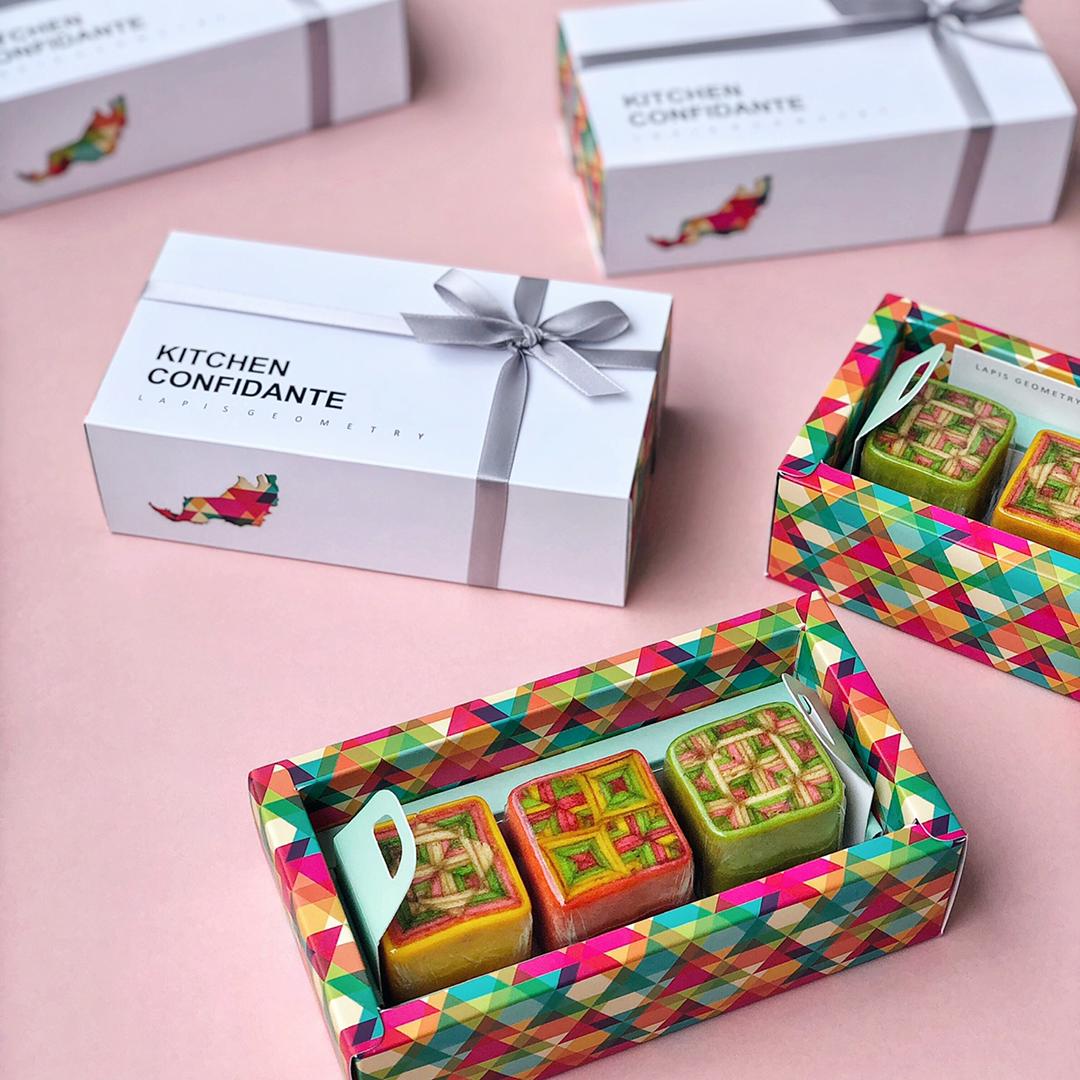 Stunning Lapis Geometry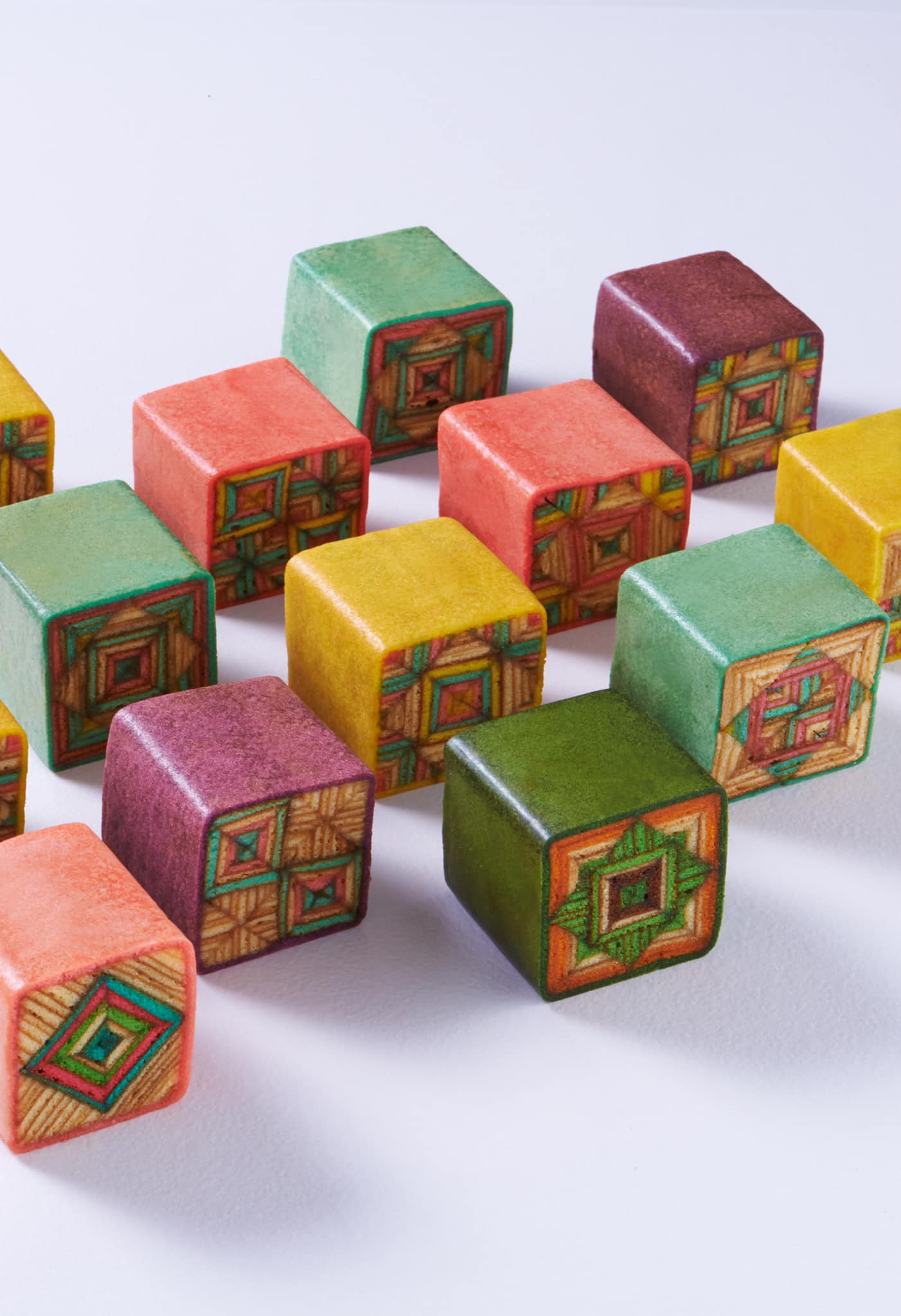 The Lapis Geometry, also known as "Sarawak Pattern Lapis", instantly captures your eyes with its abstract geometric art. This collection is on the sweeter side because of its fruit jam in the layers. The jam is what sticks the many different cuts of Lapis together to form the desired patterns. It is extremely time costly to succeed and requires a pair of meticulous hands. Order quick as you would most probably be on the waiting list as the Lapis Geometry is popular for gifting.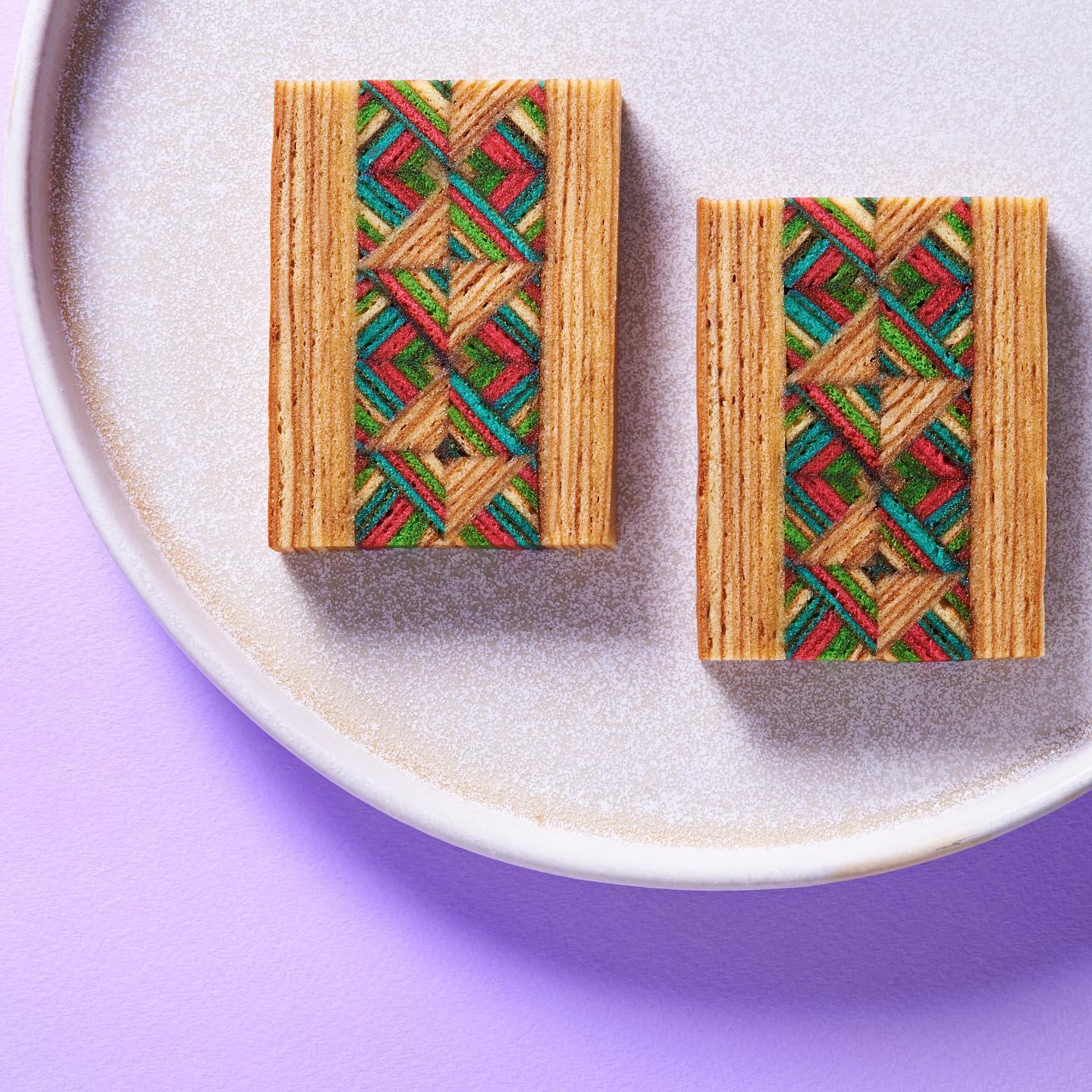 Not Just Any Plain Lapis
Besides that, there is also Plain Lapis, known for its minimal aesthetic but big attraction in taste. Kitchen Confidante is introducing two new seductive flavours to their existing bestsellers, the Classic and the Medjool. The latest additions are the Sg. Ruan Chocolate with Hazelnut Praline Lapis and Pistachio, Cranberry with Hazelnut Praline Lapis.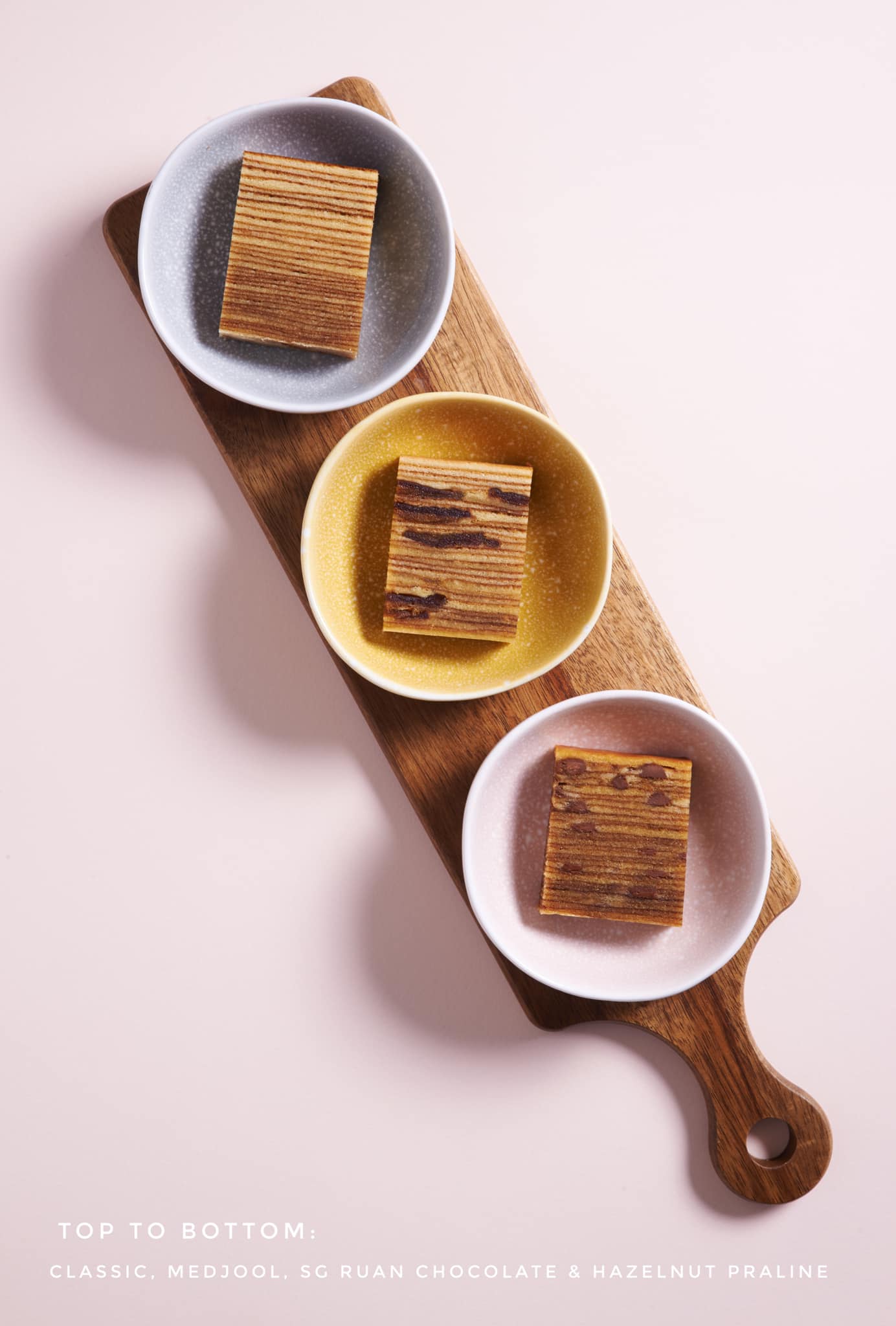 Made using Benn's Ethicoa Single Origin Sg. Ruan chocolate for the Kek Lapis, chocoholics will love this! With tasting notes of blackcurrant, raisins, and almond, the chocolate marries to the cake. A nutty flavour is coaxed in by piping hazelnut praline into every layer. This certainly creates a distinctive flavour which is a class of its own.
Meanwhile, the Pistachio and Cranberry Lapis will truly captivate your palate in each bite. The pistachio paste which goes into the batter carries the same unusual fragrance with almonds of Southern China. In company with dried cranberries and hazelnut praline, this creation has one of the most engaging tastes in the world of Kek Lapis.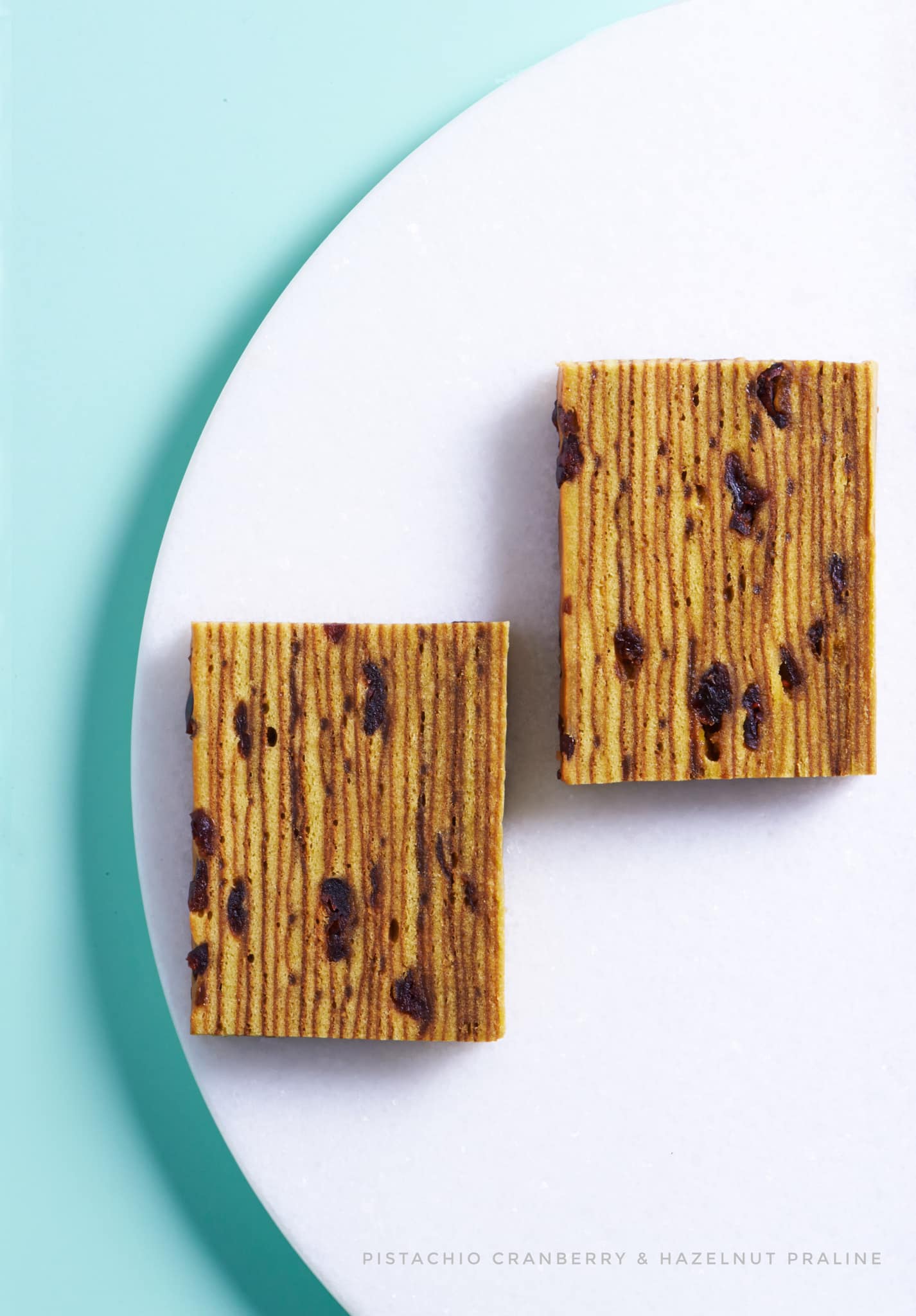 A Simple Indulgence At Home With Kitchen Confidante
Drooling for a taste of these exquisite-looking Kek Lapis from Kitchen Confidante? Order today for your friends and family or simply enjoy it all to yourself at home. It's also highly suggested to order ahead as they bake to order and they tend to sell out fast before the festive. Happy eating, foodies!
READ MORE This M'sian Couple Left Their City Jobs And Learned To Grow Crops Online To Start Their Own Farm
ALSO Gardenia Has NEW Chocolate Paste Sticks That's Similar To Your Childhood Favourite Snack
New Shopee Deals: https://shp.ee/mwksseq
Lazada Everyday Low Price: https://c.lazada.com.my/t/c.Y5ZB6V
–
We would like to invite you to join our New Private Community Group! Here you are free to ask questions, share your love for food, and explore the Klang Valley community! We will also regularly post about casual promos and latest findings.
Click on the button below and hunt good food with us today!