By now, it goes without saying that there are talents everywhere in our home country, Malaysia. We've seen Malaysians creating face masks artwork, realistic 3D jelly artwork and more. Today, we will be sharing how yet another Malaysian created a KoKo Krunch commercial using just an iPhone 6. That, with some talent, of course. Let's check it out.
Check Out This Malaysian's KoKo Krunch Commercial Using iPhone 6
Posting his final work on TikTok, user @wid or Umar showed some behind-the-scenes footage of how he successfully created a KoKo Krunch video commercial. His twist lies in him using only an iPhone 6, without any other pieces of equipment.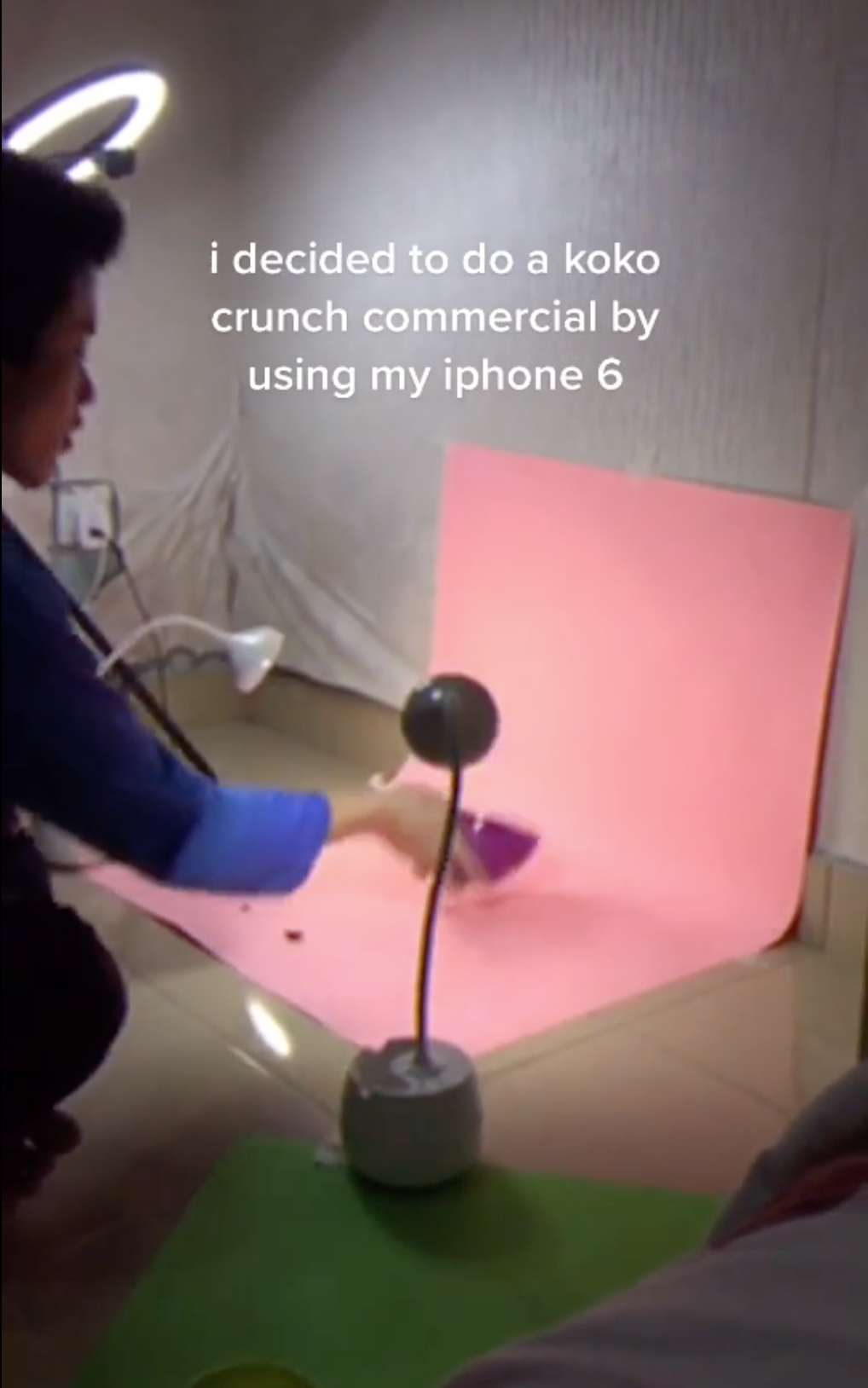 Photo: @mar.wid (TikTok)
At the time of writing, the 22-second video has garnered 1.1 million views and more than 207K likes from netizens. In the video, it was clearly seen that Umar had a simple setup. With a mere powder pink set up as background, several light sources, and an iPhone 6, the end result of the KoKo Krunch video commercial is simply spectacular.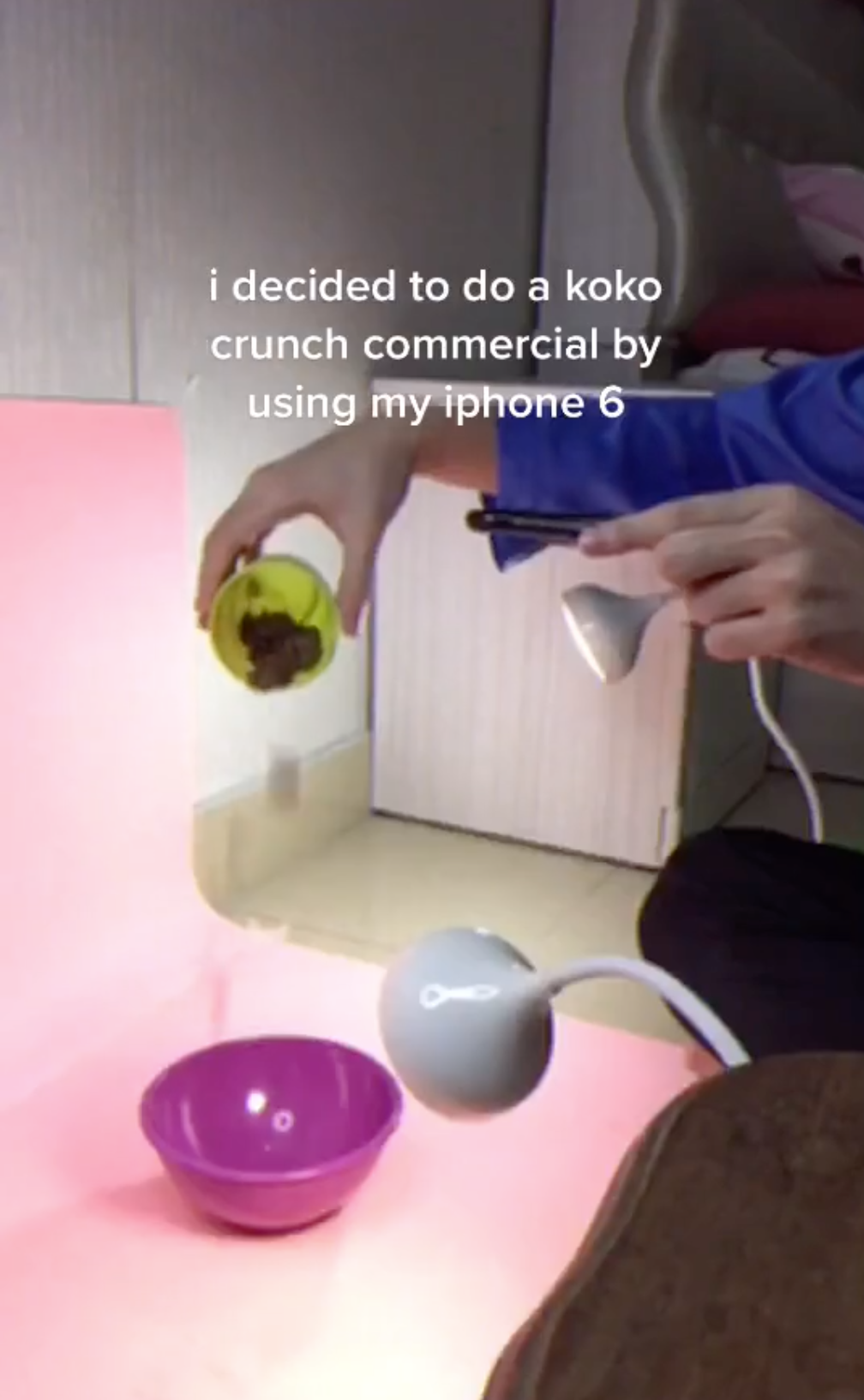 Photo: @mar.wid (TikTok)
The entire video portrayed a grainy effect that makes it look somewhat retro, like a 90's video commercial. And what better theme than retro to film a video of Malaysians' childhood snacks right?
Photo: @mar.wid (TikTok)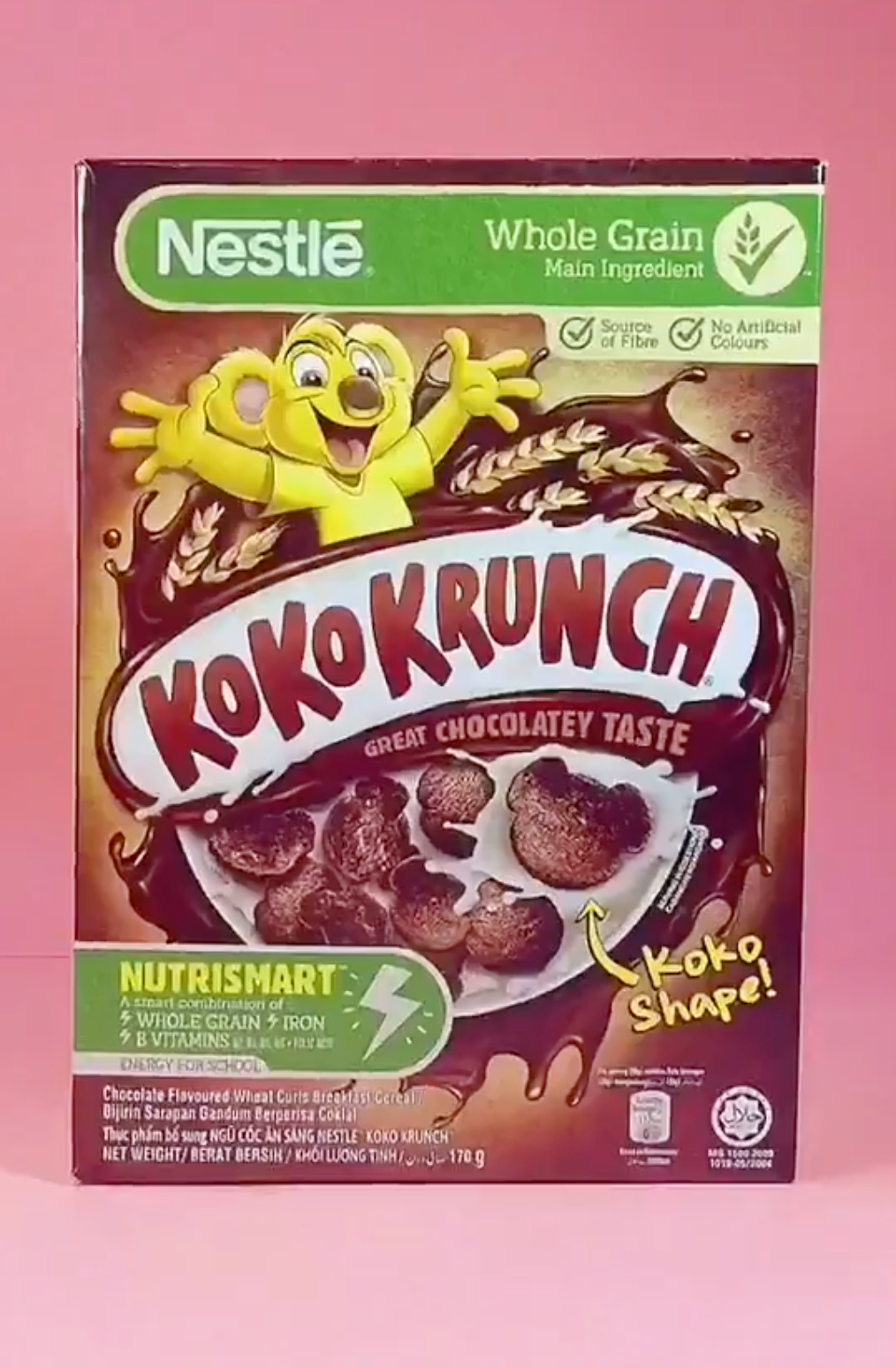 Image: @mar.wid (TikTok)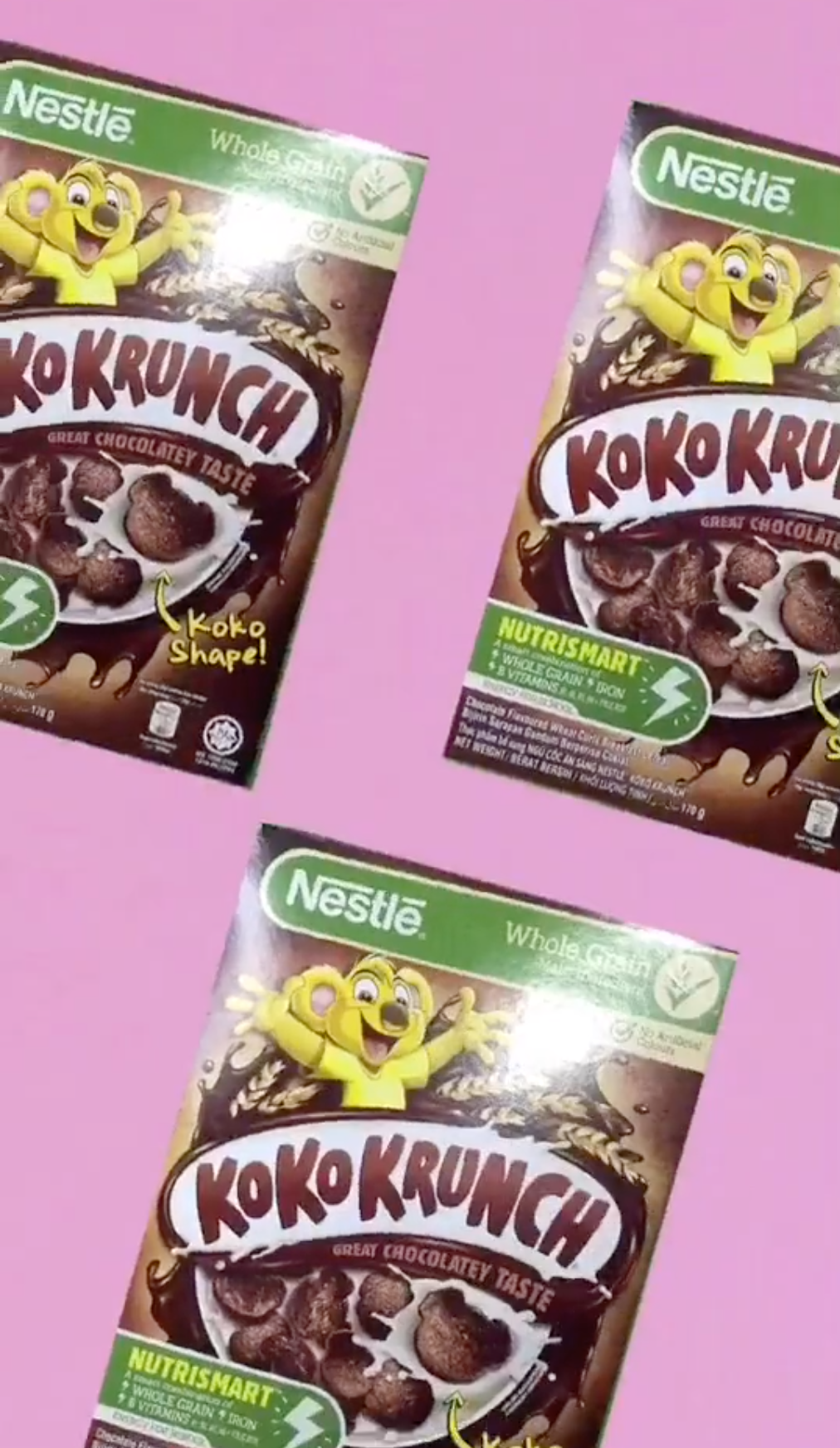 Photo: @mar.wid (TikTok)
One quick look at the video and we can safely bet that you would not have guessed this is Umar's first time at commercial videography. But it indeed is his first time, according to the video's caption.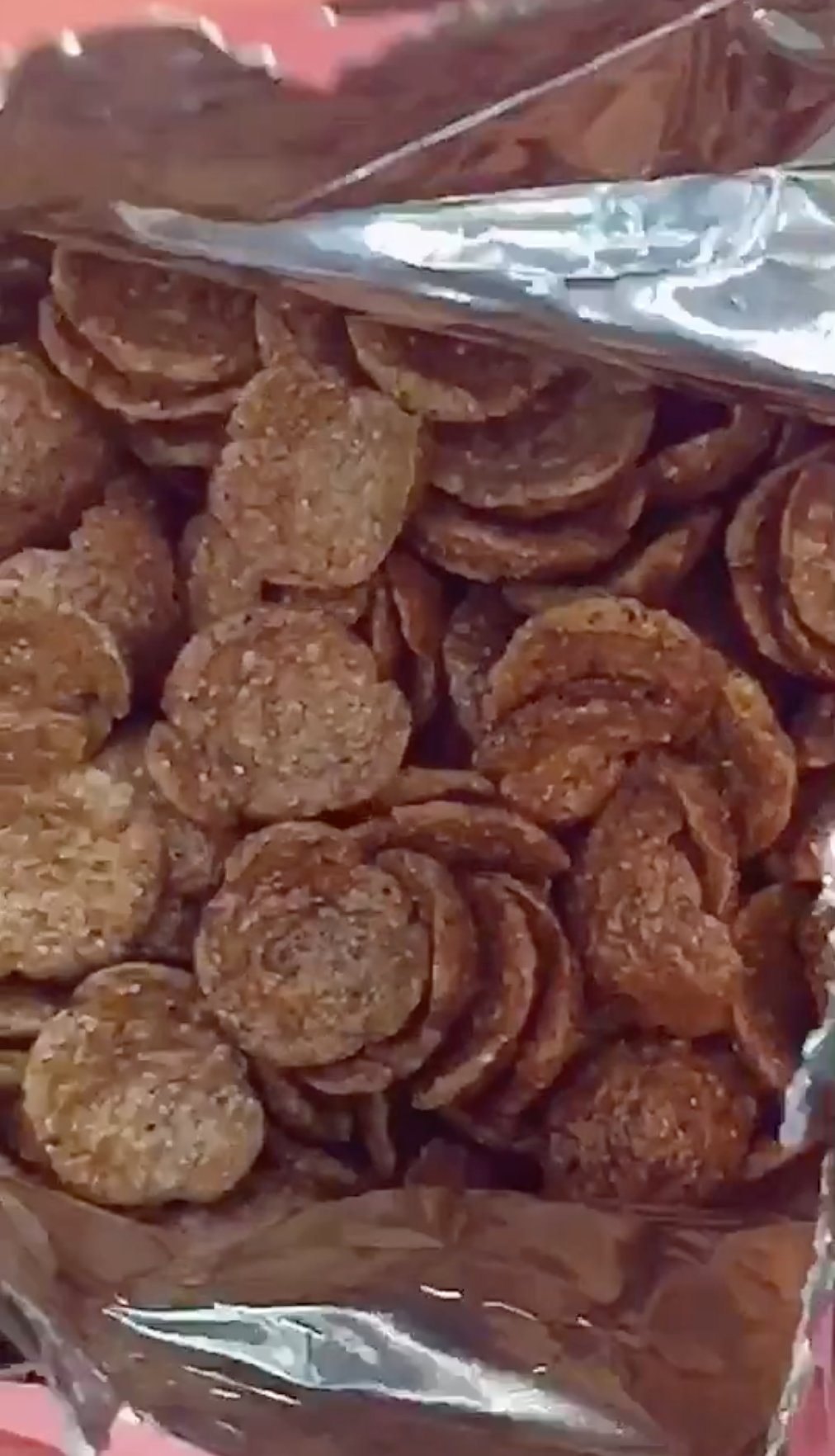 Photo: @mar.wid (TikTok)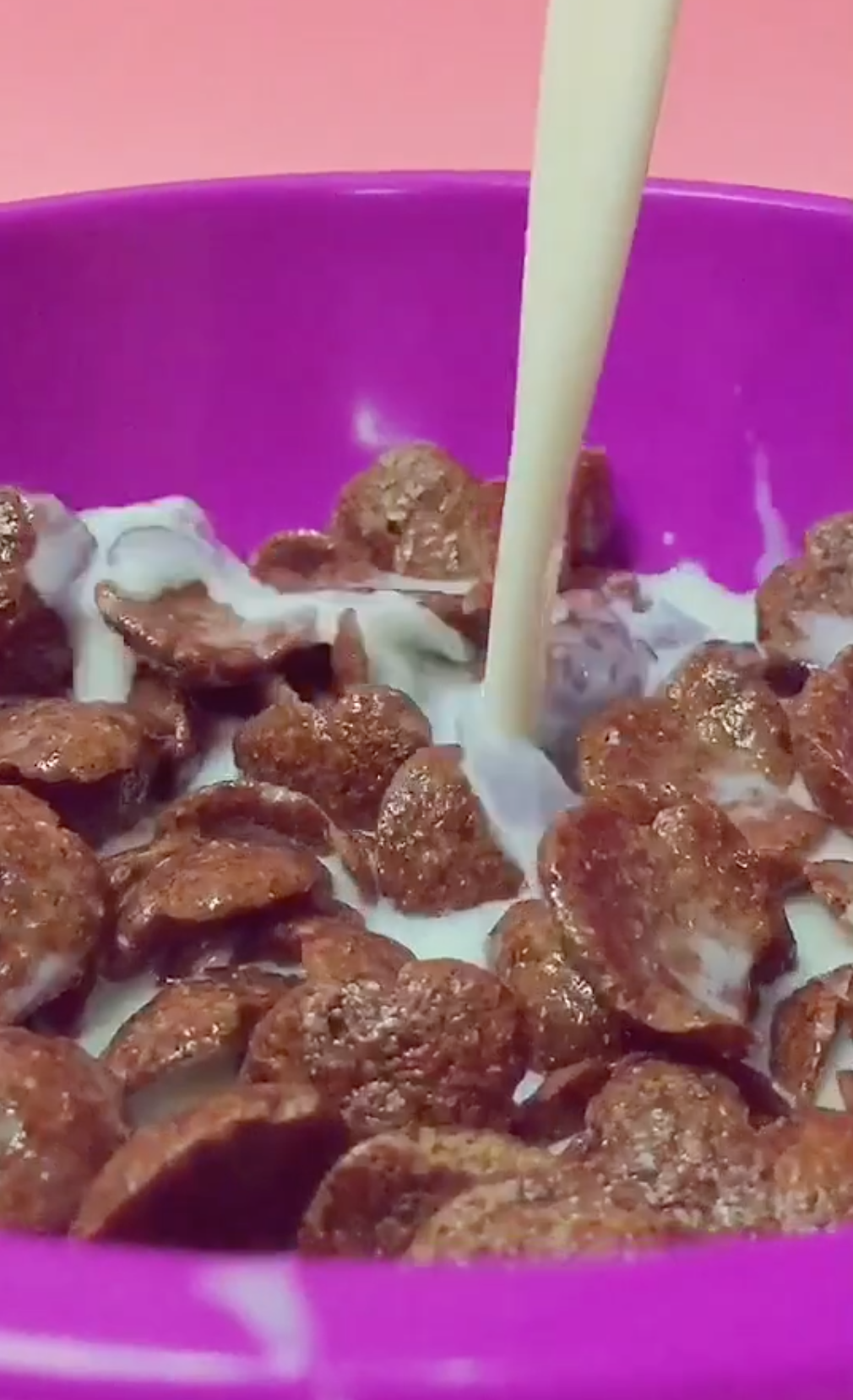 Photo: @mar.wid (TikTok)
90's Commercial Vibes, Brilliant Work!
Netizens were quick to throw in their supportive comments with a majority of them requesting KoKo Krunch to sponsor Umar. The short clip has been posted on Umar's Instagram account too.
Check out Umar's video here.
Check Out: This Thai Restaurant In KL Serves Affordable Nasi Campur Style Home-Cooked Dishes
Read more: CU Mart Releases NEW K-Ojingeo Sausages & Play Squid Game Inspired Mission To Win Cash Vouchers
Now Playing, Catch New Episodes Every Friday At 7PM
New Shopee Deals: https://shp.ee/mwksseq
Lazada Everyday Low Price https://lzd.la/page
–
We would like to invite you to join our New Telegram Group! We will regularly post about good food, casual promos, giveaways, and interesting findings in Malaysia.